The Real Reason Gwyneth Paltrow Consciously Uncoupled From Chris Martin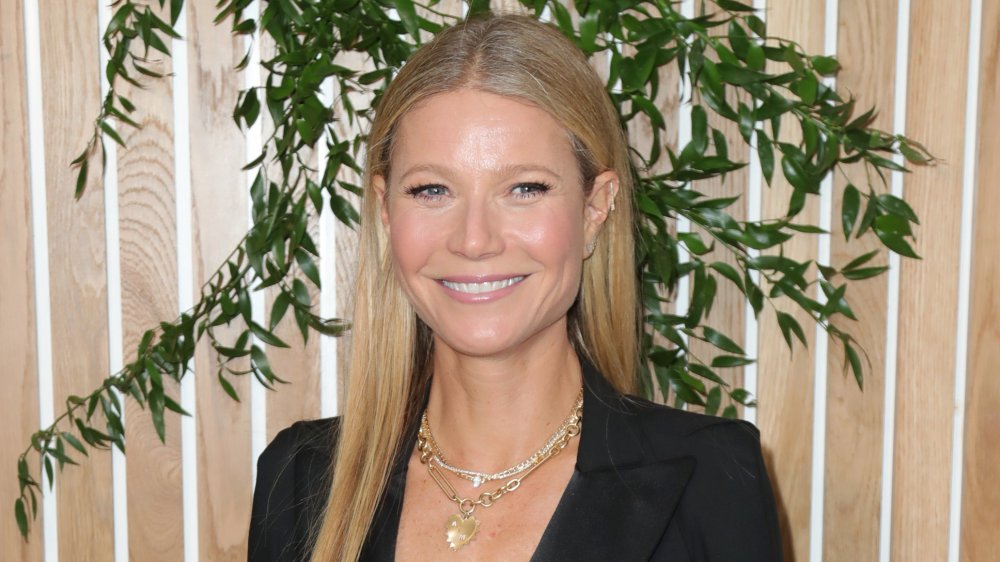 Leon Bennett/Getty Images
When Gwyneth Paltrow and Chris Martin ended their marriage in 2014, attention was less focused on the reasons for the breakup than for the new term Paltrow used to describe it: conscious uncoupling. In a newsletter from Paltrow's lifestyle brand Goop, the couple announced their split, saying "We have always conducted our relationship privately, and we hope that as we consciously uncouple and coparent, we will be able to continue in the same manner" (via Today).
The phrase became widely mocked on Twitter (via BuzzFeed), and Goop's website crashed. But the idea seemed to work. Paltrow and Martin still spend time together, even going on double dates with their new partners (via People). In a new essay in British Vogue, Paltrow looked back on her separation and revealed the real reasons she chose to end her marriage, when she knew it was over, and why she chose conscious uncoupling over divorce.
Gwyneth Paltrow and Chris Martin separated because they didn't fit together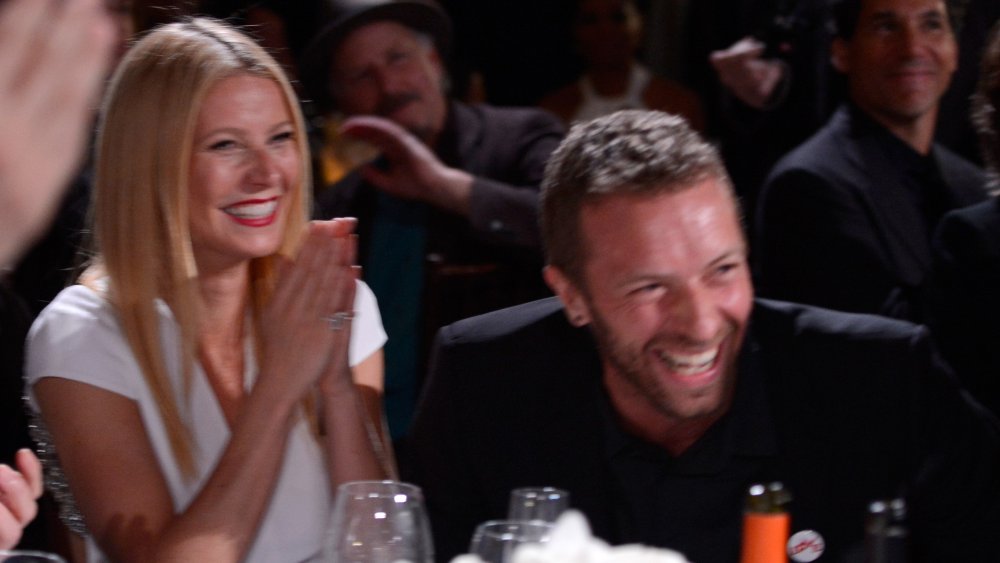 Kevin Mazur/Getty Images
According to her British Vogue essay, Paltrow realized her relationship was destined to end at an inconvenient time. She was on vacation with Martin in Tuscany, celebrating her 38th birthday. "I don't recall when it happened, exactly," Paltrow wrote. "I don't remember which day of the weekend it was or the time of day. But I knew — despite long walks and longer lie-ins, big glasses of Barolo and hands held — my marriage was over."
Paltrow remembers trying to ignore her realization for years, clinging to her close friendship with her husband and her love for their children. Unfortunately, she and Martin eventually had to face the reality. "We were close, though we had never fully settled into being a couple. We just didn't quite fit together," she wrote. As she and Martin tried to work through their issues, their therapist introduced them to the phrase "conscious uncoupling." It appealed to Paltrow, who wanted to keep Martin as part of her family. They decided to move forward, separating their lives while figuring out how to keep parts of their relationship together.
Gwyneth Paltrow and Chris Martin's split wasn't always as easy as it appeared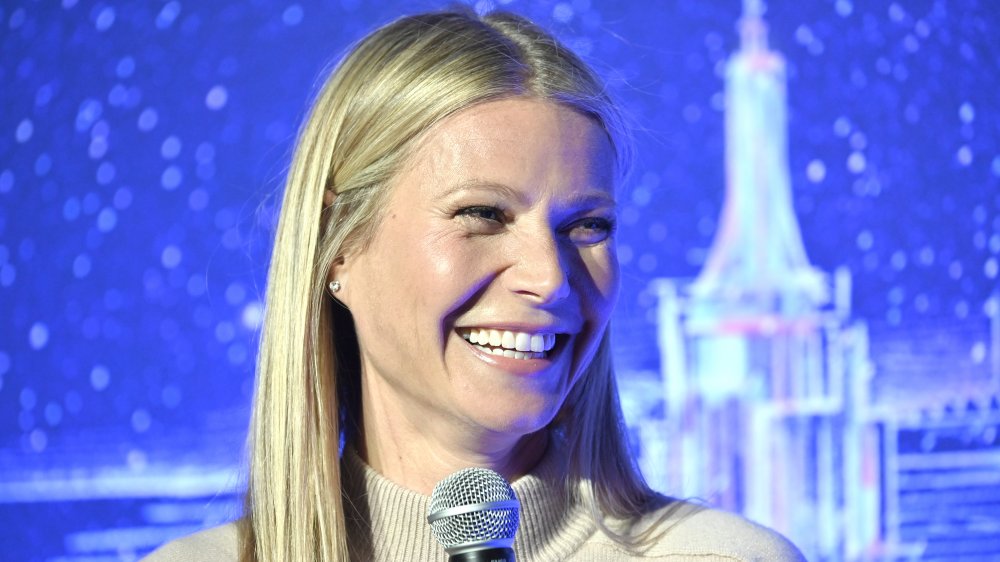 Gary Gershoff/Getty Images
Paltrow and Martin tried out conscious uncoupling privately before announcing their separation to the public. But eventually, they settled into their new normal. Just a few days before the announcement of their split, the two appeared together at a private Coldplay concert on the Sony lot in Hollywood (via Yahoo! Entertainment). 
Once Paltrow went public with the conscious uncoupling, she knew her separation would attract plenty of attention. What she wasn't prepared for was the reaction she got from fans. She described the experience on Dax Shepard's podcast Armchair Expert: "It was brutal. I already felt like I had no skin on." (via InStyle) Paltrow also explained, "I was in a lot of pain. It was so difficult ... then there was this whole other layer of the world turning on us about saying, essentially, we just want to be nice to each other and stay a family."
Gwyneth Paltrow and Chris Martin still have a tight relationship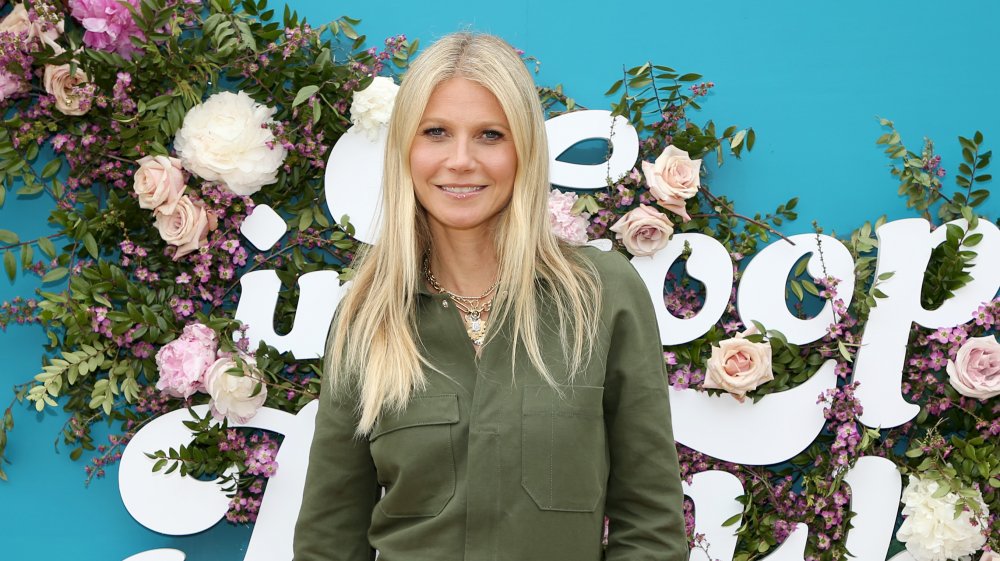 Phillip Faraone/Getty Images
Though Paltrow and Martin officially divorced in 2016, they spend plenty of special occasions together while co-parenting their children, Apple and Moses. They often vacation together as a family, including a 2019 ski trip with Martin's girlfriend, 50 Shades of Grey star Dakota Johnson (via Hollywood Pipeline).
In fact, both Paltrow and Martin are fans of the other's new partner. In November 2017, Paltrow posted an Instagram of Martin with her now-husband, Brad Falchuk, at brunch together with #familygoals. In an interview with Harper's Bazaar, Paltrow gushed about Johnson. "I love her," Paltrow said. "I can see how it would seem weird because it's sort of unconventional. But I think, in this case, just having passed through it iteratively, I just adore her." Paltrow even posted a 30th birthday tribute to Johnson on her Instagram. It seems like Paltrow has managed to make her vision of a non-acrimonious separation a reality.