Here's How Much Bachelorette Tayshia Adams Is Really Worth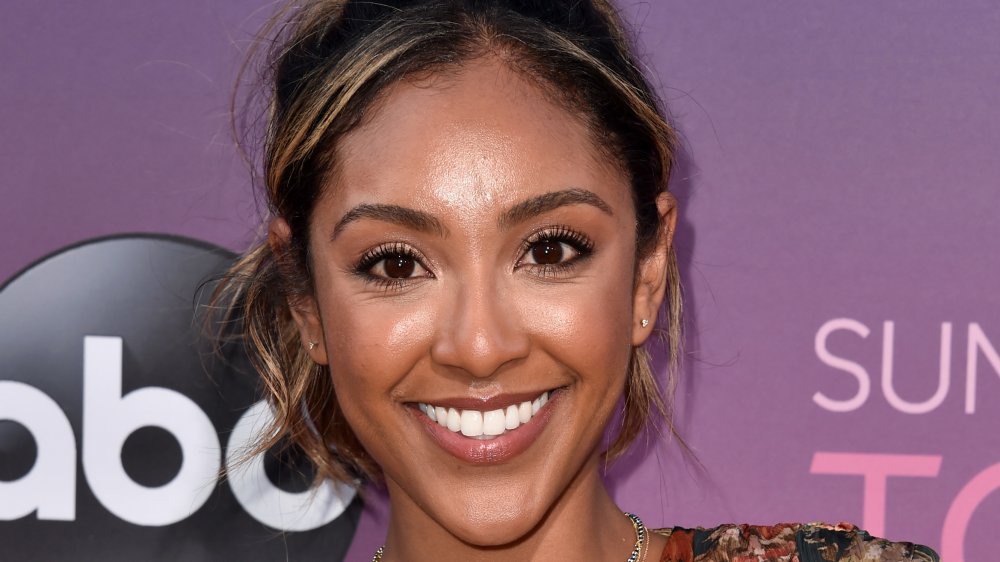 Alberto E. Rodriguez/Getty Images
In some big shakeup news, Tayshia Adams is replacing Clare Crawley as this season's new Bachelorette. Sources say that Claire has already fallen in love with one of the contestants on the hit ABC show and she didn't want to date anyone else, as reported by People. Viewers know Tayshia from her time on season 23 of The Bachelor, where she was vying for Colton Underwood's affections. You might also recognize her from her time on Bachelor in Paradise. But now with her becoming the main lead of the series, fans are wondering how much money Tayshia's got in the bank.
According to Reality Steve, the star of the Bachelorette typically makes around $100,000 each season. However, there are some leading ladies who have made well above that. Life & Style reported that Emily Maynard made $250,000 for her season. The show also takes into consideration your normal 9 to 5 paycheck, so it will adjust your salary accordingly. So what does the new Bachelorette beauty normally do for a living?
What is Tayshia Adams's profession?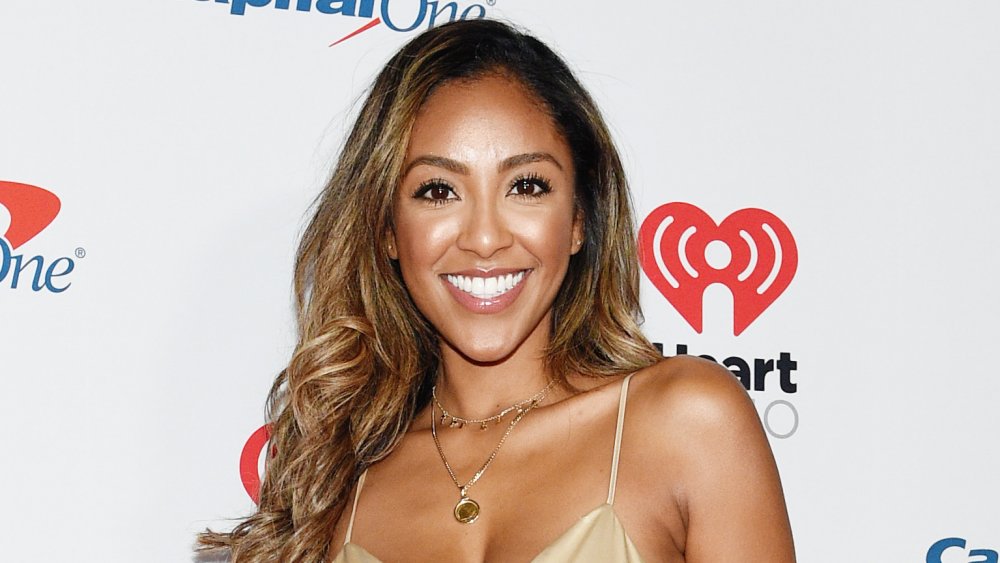 David Becker/Getty Images
During her time on The Bachelor, Tayshia was working as a phlebotomist. According to MedicineNet, this profession involves a health worker who draws blood for testing and typically brings in $28,000 to $37,000 a year (via Glassdoor). However, she recently revealed to Vulture that she was switching things up and not practicing phlebotomy anymore. "As much as I love it and went to school for it, my passion has always been in real estate, development, interior design and architecture," Adams revealed. "I think I'm going to gravitate towards that. I'm currently working at an interior design firm, and I hope this blossoms and opens doors for my career."
This career path change might also be due to her recent heightened media presence. Adams currently has 76,000 followers on Twitter and 849,000 on Instagram, and brands have taken notice. She recently posted on her social media a paid ad with Smirnoff and has also worked with Juvederm. On average an influencer who promotes products can make anywhere from $30,000 to $100,000 a year, according to Fox Business. Depending on how many followers you have, the price can go up exponentially. 
So where does Tayshia's net worth land when all of this is considered? Networthspendia and Trend Celebs estimate the new Bachelorette is worth anywhere from $1 million to $5 million. No matter where she lands in that range, it seems like Tayshia is sitting pretty.