Make Cystic Acne Disappear With These Makeup Hacks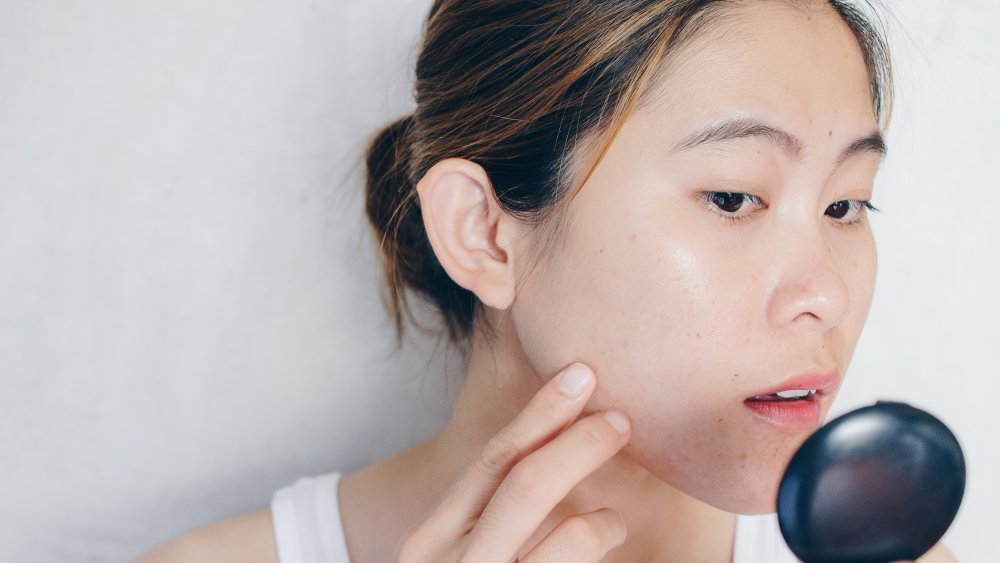 Shutterstock
Painful and often difficult to disguise, cystic acne can put a huge damper on your mood and your look. Even with loads of makeup and a big pep talk, going out with large red marks can be tough for the most confident among us. But, following a few simple tips can help cover any signs of blemishes before you head out.
Step one is to apply a hot or cold compress to help reduce the swelling and the protrusion (via Allure). Depending on what works for your unique skin type, you can try a warm compress like a washcloth, or something cold like an ice pack, or ice cube. See what works for you and this particular blemish, and what feels best. Once you're finished, give it some time to sit to reduce any further redness. 
From here, moisturize, moisturize, moisturize! Helping to even the skin tone, when you apply a lightweight lotion to your entire face, it will reduce a zit's appearance underneath your makeup (via Byrdie).
When it comes to covering cystic acne, less is more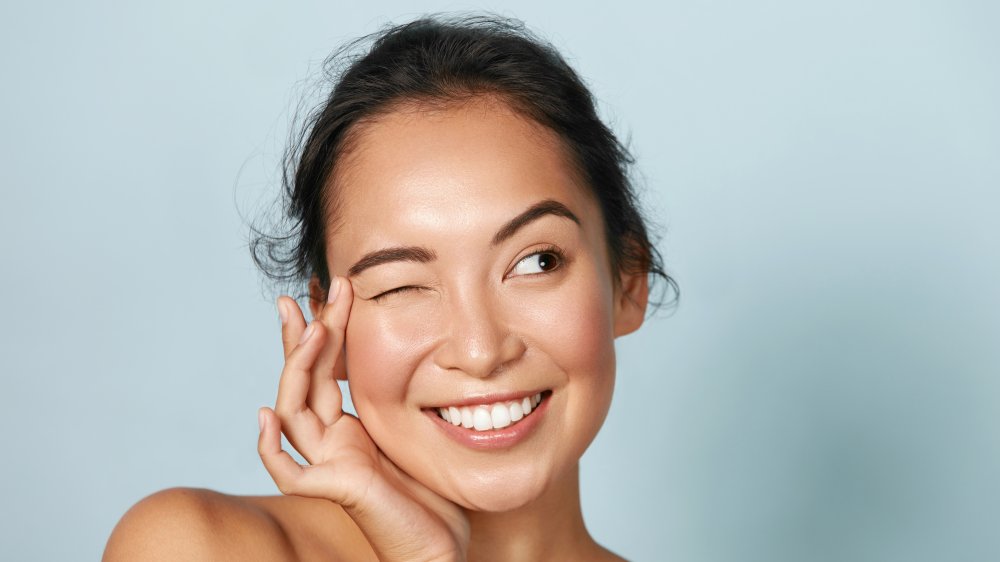 Shutterstock
When it comes to cystic acne, the more you apply on top of it, the larger it can look. Start with a lightweight primer and apply all over the face to make for even application (via Byrdie). The primer will also ensure that your top layers stay put throughout the day and prolong your coverage.
According to Allure, it's best to stay away from a full face of foundation. Celebrity makeup artist, Autumn Moultrie, tells the outlet, "You don't have to completely cover it up because you're never going to completely hide it." She goes on to explain that "Heavy coverage will make it look worse — bigger. You just want to lessen the obviousness by matching your skin tone as best you can." Try a tinted moisturizer and concealer. However, if you want full coverage, it's smart to stay away from any foundation that offers shimmer which can further enhance the size of the blemish (via InStyle). 
Set the rest with a finishing powder to even the skin tone and walk into your day with confidence.