You've Been Applying Setting Powder Wrong This Whole Time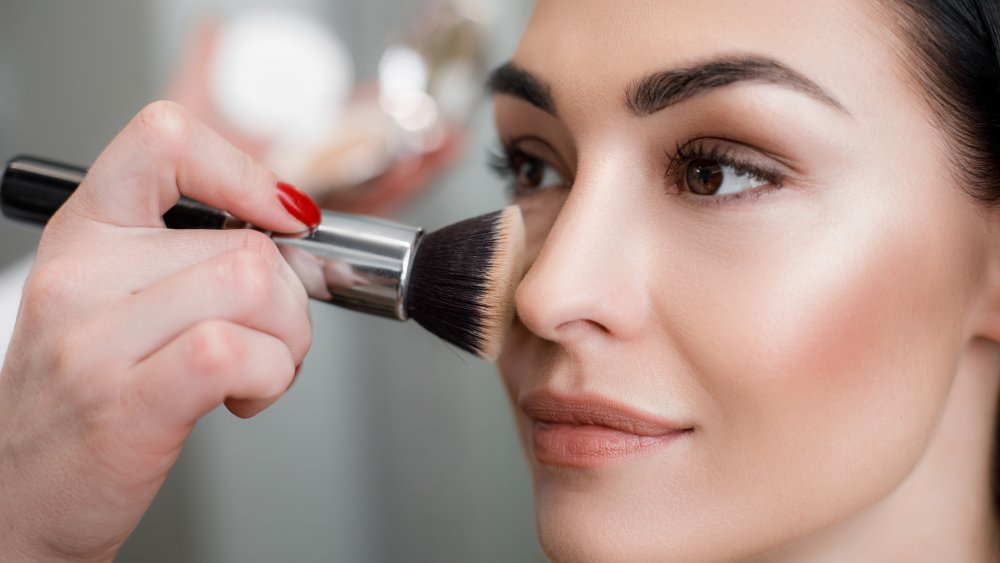 Shutterstock
Setting powder is a must-have. As celebrity makeup artist Jenn Streicher and member of the Laura Mercier Makeup Artist Collective told Byrdie, you should "think of it as an extension to your foundation." She explained, "It sets your makeup in place and extends its longevity. It also gives your look a more professional finish." However, there's no point in investing in, or using setting powder if you don't know how to apply it properly. And as it turns out, there are a few things you could be doing wrong.
Your first mistake is not selecting the perfect setting powder that's right for your skin. Forget what influencers are currently promoting on Instagram, and instead focus on your skin type and problems. "When it comes to loose setting powders, they come in two forms: translucent and colored," makeup artist Beau Nelson revealed to Allure. "Colored [setting powder] works to correct tone, brighten the face, and correct redness," Nelson continued, adding, "Translucent powders are probably the safest bet since they don't change the color of the foundation and don't add coverage." It's crucial that you pick a powder that will do what you want it to do.
Always remember to apply setting powder before your foundation has had a chance to dry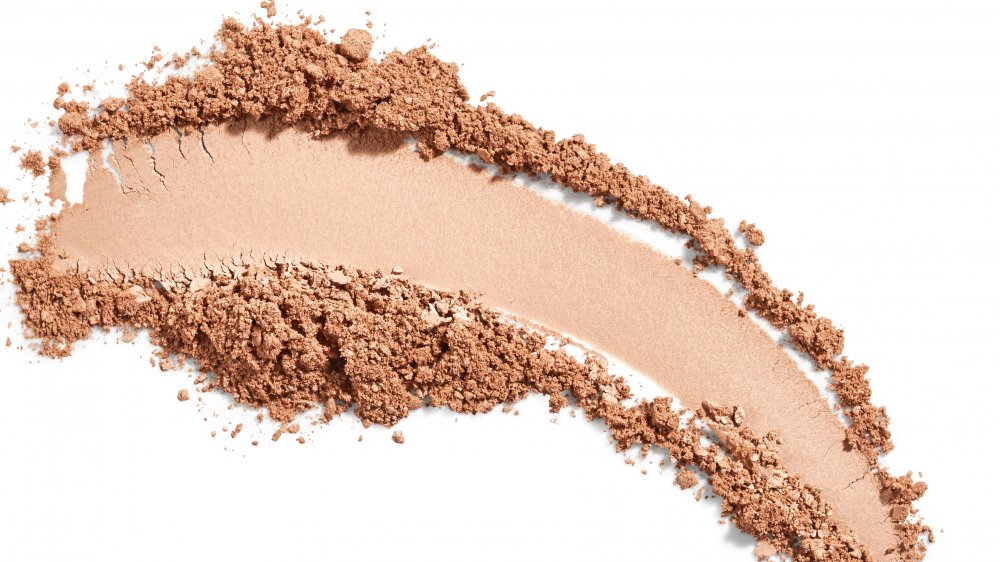 Shutterstock
Your second mistake is applying your setting powder after your foundation has dried. You want your foundation to stay in place — that's the whole point of setting powder. So, work quickly and lock in your foundation with the setting powder as soon as you've finished putting it on. Technique matters, too. "You should press [the setting] powder onto your skin with a flat-shaped brush or powder puff," makeup artist Daniel Chinchilla instructed Allure. "Pressing it on will prevent the foundation from moving around or streaking in the process. It also allows the foundation to set better so it stays on all day," he continued.
And don't forget to be strategic as there's a good chance you don't actually need to apply it to your whole face. "I like to apply [the powder] in an upside down 'v' shape, focusing on the sides of the nose, mouth, chin, and forehead, by pressing and rolling a powder brush over the areas," Sarah Lucero, global executive director of creative artistry at Stila, told Self.