Kelly Osbourne Is Unrecognizable In Her Latest Instagram Post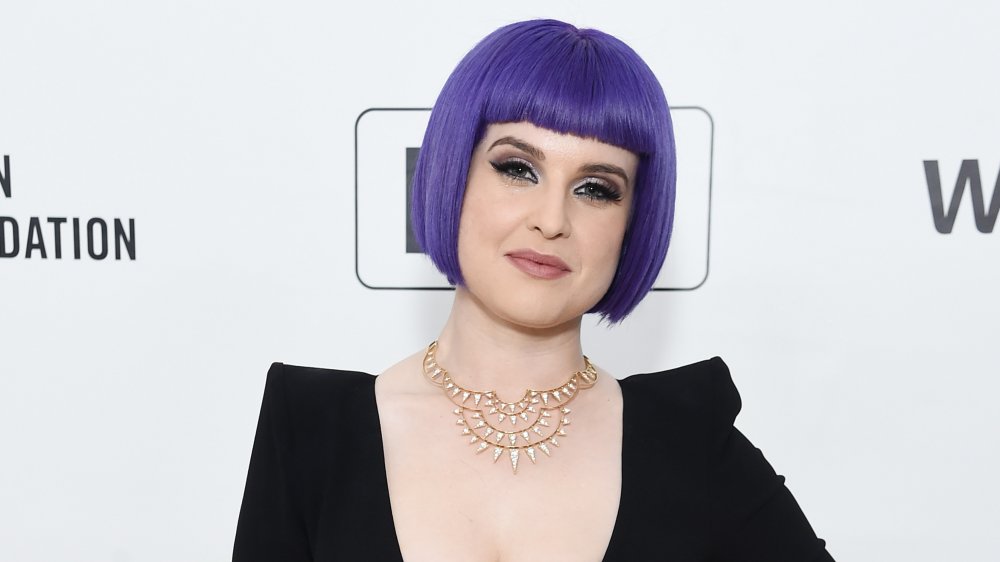 Jamie Mccarthy/Getty Images
Kelly Osbourne has publicly struggled with body image issues for years — and now she's showing off a dramatic new look. The 35-year-old recently shared an Instagram pic appearing to have lost a dramatic amount of weight. Sporting a red Gucci onesie, Osbourne captioned the snap, "Today, I'm feeling #Gucci." And when Olivia TuTram Mai commented on Osbourne's post addressing her slimmed-down look, Osbourne responded, "That's right mamma Mai I lost 85 lbs since I last saw you. Can you believe it? Kaakakaka."
The post received nearly 2,000 comments praising Osbourne's style and asking for her secrets. "You look like a different person with your weight loss. Much more confident ... beautiful," one fan wrote. Another commented, "You look amazing. What are you doing?" While Osbourne has yet to respond with her wellness regimen, it's clear that she's sharing her signature style with confidence.
Kelly Osbourne has been open about body image issues in the past
In 2009, Kelly joined Dancing with the Stars and showed off a 20-pound weight loss, later revealing that she struggled with emotional eating (via Shape Magazine). In the 2011 interview, the then-26-year-old shared, "I was called fat and ugly in the press almost my entire life," and went on to explain how that experience affected her confidence and well-being.
The press followed her subsequent ups and downs after she revealed her choice to follow a vegan diet in 2012, according to Express. "Once I learned how to work out right and eat right, it's one of those things that you just have to commit to a life change rather than being on a diet," she explained. At that time, she incorporated hiking and healthier eating habits into her routine but eventually fell off the wagon. 
Since her family's skyrocket to fame with their 2002 reality show, The Osbournes, Kelly has dealt with the pressures of fame. Today, she seems happy and healthy in her skin, showing off her unique style with confidence.