The Acne Positivity Movement That's Taking Over Instagram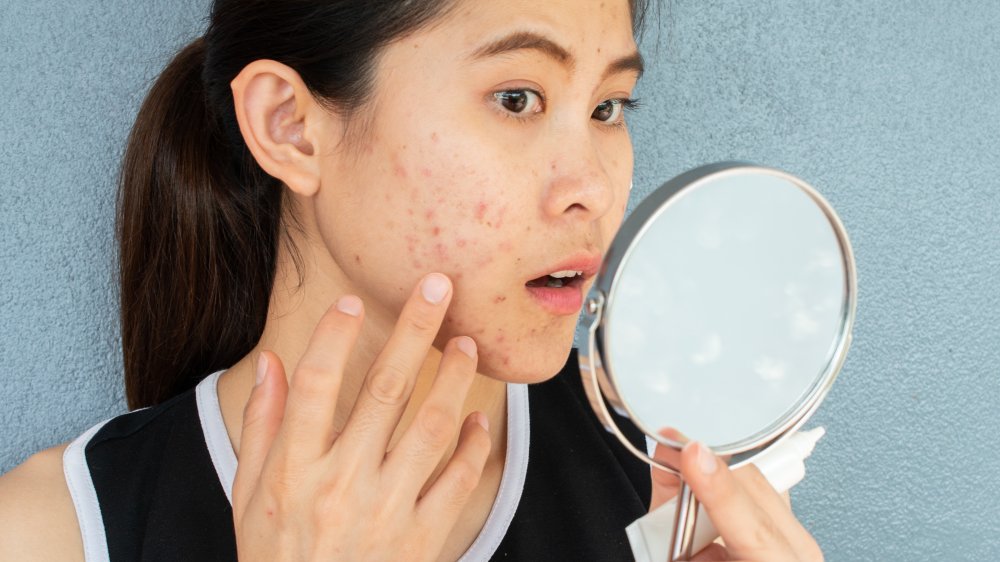 Shutterstock
While countless studies have shown that social media's popularity combined with the unrealistic images and beauty standards touted by influencers and celebrities is detrimental to the mental health of young women, there's also a quiet revolution happening behind the scenes that is gaining traction with people worldwide, and the beauty world is starting to take notice (via Life Sciences Journal).
Do a quick search on Instagram and you'll find over 6 million posts under the hashtag #acne, sharing success stories that rival a Proactiv infomercial (via Slate). Same goes for the subReddit, r/acne, with nearly 70,000 followers and contributors sharing secrets to banishing the dreaded pimples that are associated with everything from low social status to unattractiveness, even though it is the most common skin condition in the United States, according to the American Academy of Dermatology. The simple fact is, we've all struggled with acne at some point in life, and finally, there are some brave and determined people embracing the condition and shouting that a skin condition that affects nearly 55 percent of adults under 40 is not something to be embarrassed or ashamed of (via Byrdie).
It's time to make peace with your skin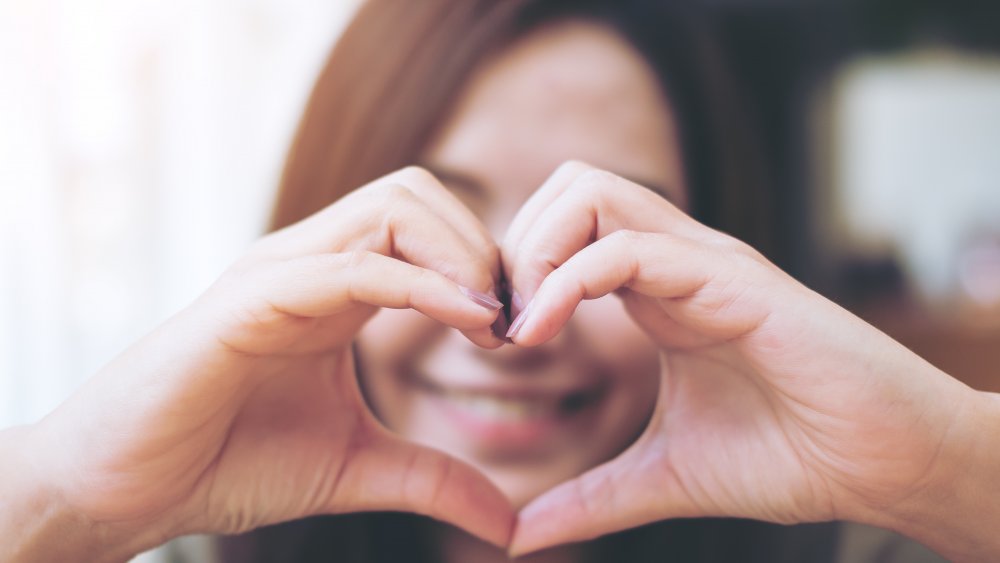 Shutterstock
Now do a search for the hashtag #acnepositivity. You'll find over 92,000 jaw dropping photos of unfiltered skin that will have you second guessing why you thought having acne was somehow worse than the plague. For many of these skin positivity influencers, like Sofia Grahn, hardcore prescriptions like Accutane, and harsh skin treatments like benzoyl peroxide and salacylic acid aren't always the answer. In addition to an array of side effects, these drugs do not guarantee a life of clear unblemished skin. For Grahn, finding beauty in her imperfections came from seeing acne positive influencers like @meghamazing, an Indian "acne realist" who created the hashtag #browngirlswithacne; and @dontpopthatspot, a London-based "acne activist" that eventually led to her own journey as an skin positive influencer (via Slate). In an interview with Fashionista, Grahn explained, "Through the acne community, I found people who actually said they were 'skin positive.' It was kind of mind-blowing."
That "mind-blowing" moment isn't exclusive to Grahn, either. In the same Slate article, Shanti Maung, a trend forecaster at the marketing firm Trendera explains that influencers in the acne positive movement "are normalizing pimples, and brands are responding." This is how we change the face of beauty. Not by trying to adhere to beauty standards that are unattainable, but by embracing the skin we are in, and showing the world that it's all beautiful (via Byrdie).