The Real Meaning Of Chris Pratt And Katherine Schwarzenegger's New Baby's Name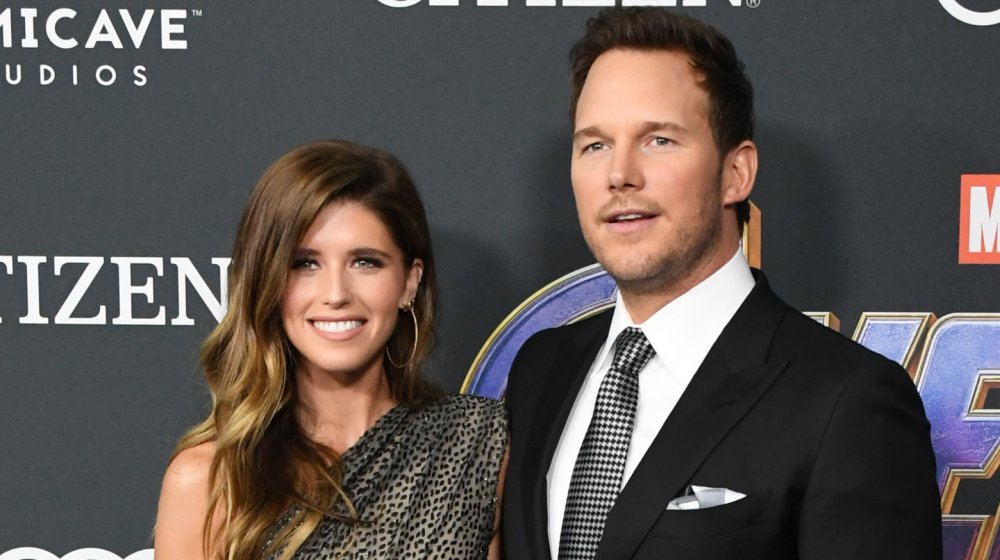 Jon Kopaloff/Getty Images
Katherine Schwarzenegger and Chris Pratt have a baby girl! The couple shared the happy news on social media. "We are beyond thrilled to announce the birth of our daughter Lyla Maria Schwarzenegger Pratt," wrote Schwarzenegger on Instagram. "We couldn't be happier and we feel extremely blessed!"
Pratt also shared the news on Instagram, saying that he and Schwarzenegger "couldn't be happier" and that "mom and baby are doing great." Pratt also shared two Bible verses pertaining to happiness and children to commemorate the occasion.
Both Schwarzenegger and Pratt shared the same photo, which shows them holding their new baby's hand. While the couple didn't share their baby's birthday, a source told ET that Pratt was there for the birth. "Giving birth was such a special moment for Katherine," they said. "She was overcome with emotions when she first held her daughter and was so thankful to have Chris there. Everything is new for Katherine and she's glad Chris is there to help her through everything."
What does Katherine Schwarzenegger and Chris Pratt's baby's name mean?
While Schwarzenegger and Pratt didn't explain why they chose to name their baby Lyla Maria, Today pointed out that the baby's middle name is that of Schwarzenegger's mother, Maria Shriver, so it's likely the name was chosen to pay homage to Lyla's grandmother.
As noted by Behind the Name, the moniker Lyla is a variation of Leila which, in turn, comes from the name Layla. The name Layla is an old one and means "night" in Arabic. Layla was popular during the medieval era in Arabia and Persia.
Lyla's middle name, Maria, is a variation of Mary. While the name's meaning isn't certain, theories about its meaning include "sea of bitterness," "rebelliousness," and "wished for child." The name can be traced to the Hebrew name Miryam, but may have originally been an Egyptian name coming from either the word for "beloved" or for "love."