America's Got Talent Has A Fill-In Judge For Simon Cowell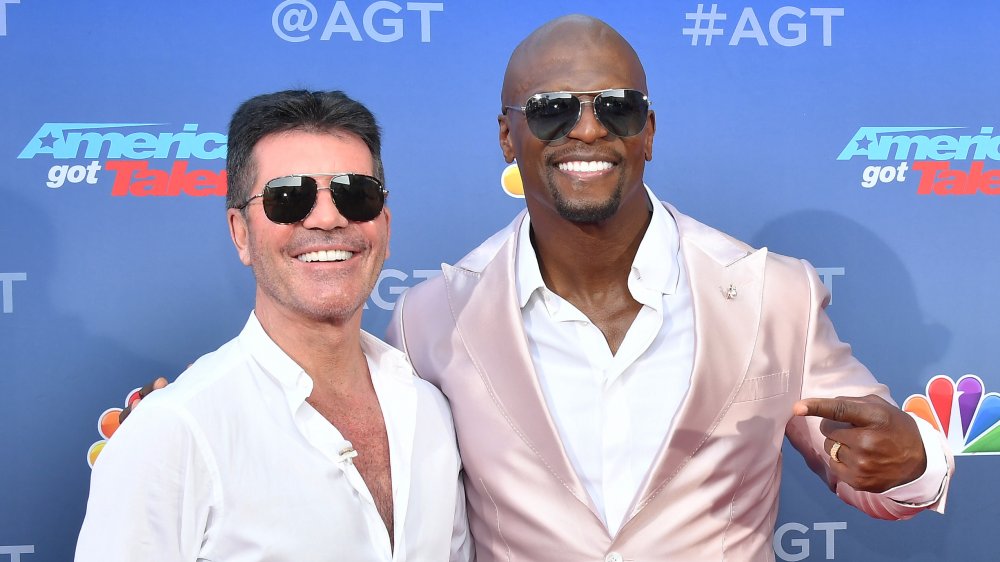 Amy Sussman/Getty Images
Kelly Clarkson owes Simon Cowell a thing or two. After all, Cowell was an influential judge on the panel of three that set Clarkson on the road to stardom on season 1 of American Idol. Now it appears Clarkson is doing Cowell a favor by taking his seat on America's Got Talent (via Deadline). 
Clarkson herself made the announcement on Monday night via Twitter, with a mock-up of a typewritten AGT memo, saying: "My friend, Simon Cowell, is doing better now but was in an accident and won't be able to make Tuesday and Wednesday's live shows for AGT, but no worries America, someone far wiser, cooler, and hotter is taking his seat! The unbelievably amazing Kelly Clarkson You're welcome in advance!" Clarkson also inserted a winky emoji into the text, which, to be honest, made us all wonder if she was kidding or if she was serious. NBC has yet to comment as of writing, with the news being picked up by Hollywood's most credible press including Variety, we can assume it's a go.
Kelly Clarkson will reportedly replace Simon Cowell for two shows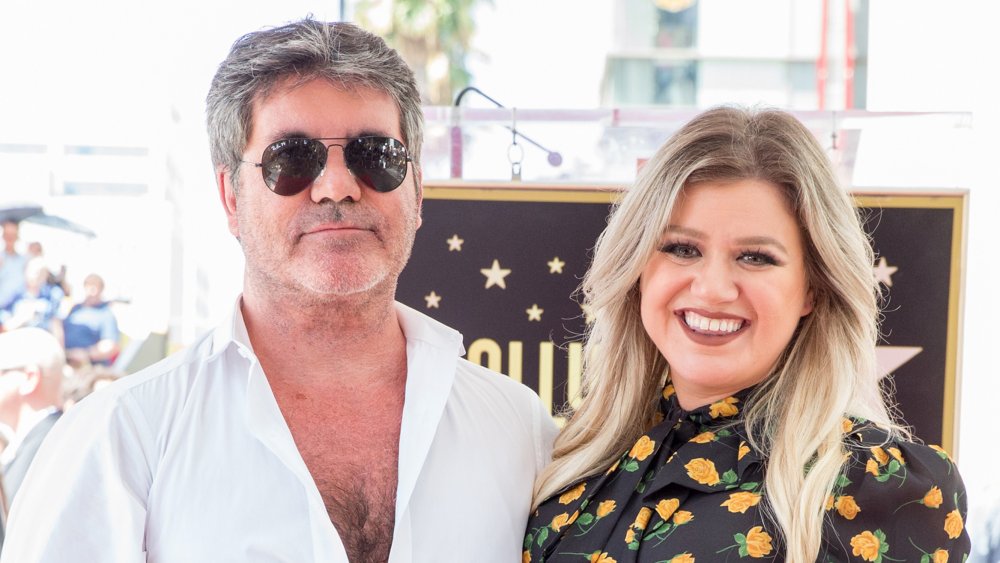 Rich Fury/Getty Images
Variety reports Clarkson will be joining judges Howie Mandel, Heidi Klum, and Sofia Vergara, as well as host Terry Crews. Cowell was hospitalized over the weekend after he injured himself. A spokesman told Variety, "Simon had a fall from his bike on Saturday afternoon whilst testing his new electric bike in the courtyard at his house in Malibu with his family. He hurt his back and was taken to hospital. He's doing fine, he's under observation and is in the best possible hands." A source told People that the five hour surgery saw a metal rod inserted into Cowell's back. 
While Cowell won't be at the Wednesday and Thursday shows, Cowell's spokespersons haven't yet said how the accident and recovery will affect production of America's Got Talent. But judging from the Twitterverse's responses to Clarkson's announcement, fans appear to be excited by the swap. One user tweeted: "NBC synergy! 2020 is one big dumpster fire, but @kellyclarkson is WINNING y'all." Another fan tweeted: "Get it Kelly!!!!! You're gonna be so awesome as always." 
If anything the show might even pick up some extra fans — folks who love Clarkson on The Voice, another NBC franchise, may be spending Wednesday and Thursday watching her on America's Got Talent, too.