This Is What A $1.5 Million Face Mask Looks Like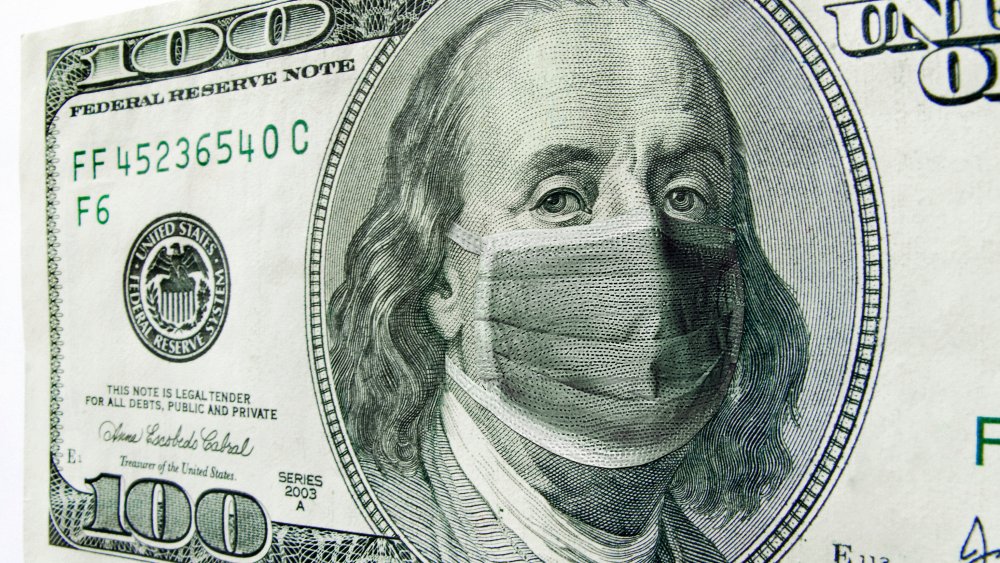 Shutterstock
If there are any lessons this pandemic has taught us, its that money can neither buy health nor peace of mind. But one mystery client who doesn't appear to be too thrilled by the cloth mask selection at Old Navy (pack of 5, $12.50/ pack of 10, $25) has reportedly decided to give it his best shot to prove the maxim wrong, by reaching out to Israeli jewelry firm Yvel with a commission to make the most expensive face mask in the world. 
Designer Isaac Levy told the Associated Press that his mystery client, purportedly a Chinese businessman living in the U.S. — had asked for just three things when he commissioned the mask. It needed to be fitted with top of the line N99 masks (because something made with gold and diamonds can't repel the coronavirus with its collective show of glitz and glam), it needed to be completed by the end of the year, and that it needed to be the priciest face mask in the world. Levy says that the last condition would be "the easiest to fulfill."
The most expensive face mask weighs over half a pound
Levy is probably grateful that his client didn't ask for a breathable, wearable mask, because the mask weighs 270 grams — that's over half a pound, and is almost 100 times heavier than a typical surgical mask. And no wonder, because that puppy is made with 18 karat white gold, and smothered in 3,600 white and black diamonds (via Robb Report).
"Money maybe doesn't buy everything, but if it can buy a very expensive COVID-19 mask and the guy wants to wear it and walk around and get the attention, he should be happy with that," Levy told AP. And while the designer says he wouldn't be interested in wearing the mask himself he's thrilled to get the commission — if only to keep his employees busy and working, at a time when so many have lost their jobs.
"I am happy that this mask gave us enough work for our employees to be able to provide their jobs in very challenging times like these times right now," he said.
Because the mask won't be ready until the end of the year, we hope Yvel's client doesn't find it too challenging to find another equally ostentatious way to safeguard his health in the meantime.