The Surprising Meaning Of Kamala Harris' Name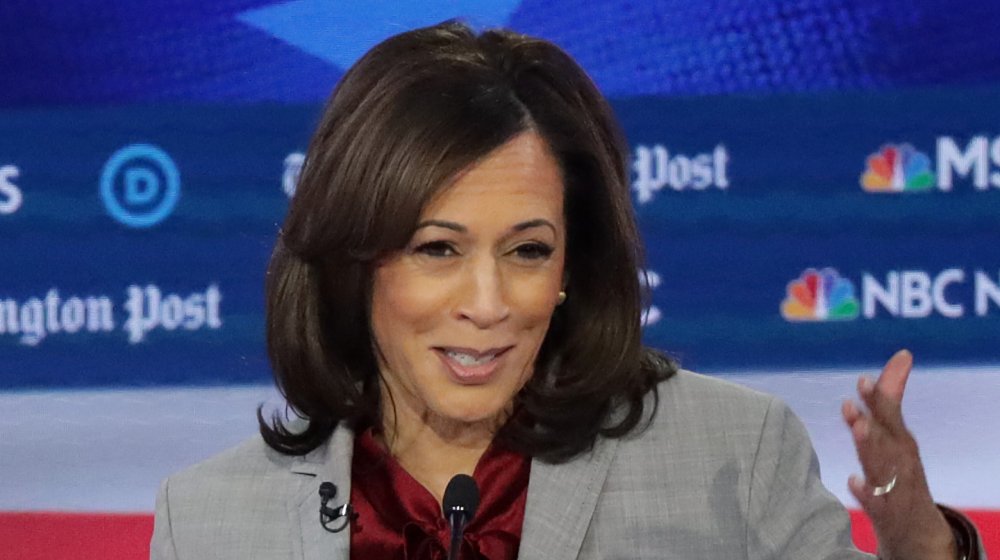 Alex Wong/Getty Images
Joe Biden, the presumptive Democratic candidate for president, has chosen Senator Kamala Harris to join him on the ticket this November (via The Washington Post). Harris, who has been in the political arena for some time, serving as San Francisco District Attorney as well as California Attorney General prior to her term as senator, is the child of immigrants — her mother was born in India, and her father hails from Jamaica. 
Her Indian heritage and the wishes of her mother, Shyamala, are what she can thank for her beautiful and unique name — Kamala Devi. Both she and her sister, Maya, were bestowed names that are drawn from Indian mythology (via Heavy). 
The meaning of Kamala Devi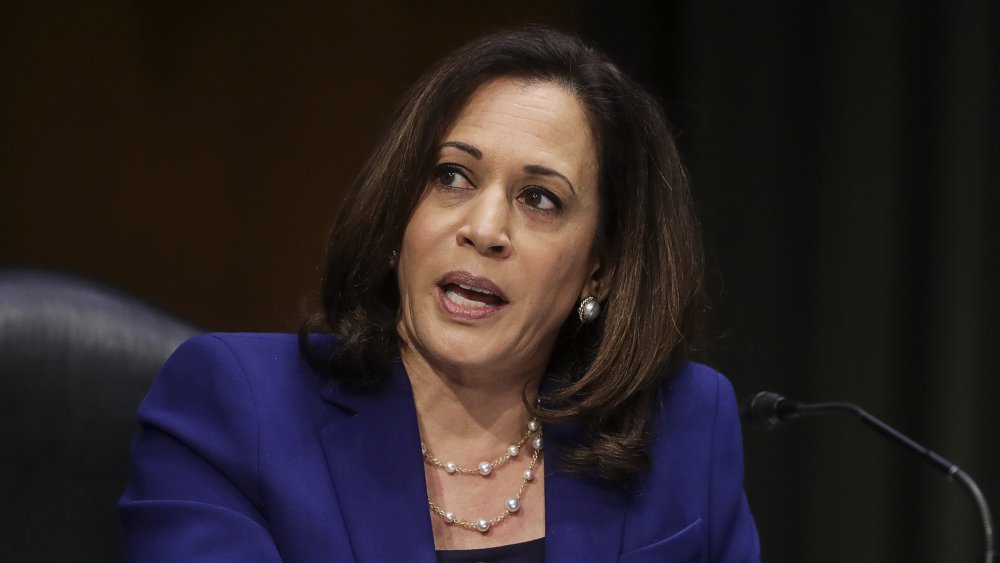 Pool/Getty Images
Kamala itself is a name that means "lotus" or "pale red" in Sanskrit (via Behind the Name). Kamala is another name of a well-known Hindu goddess, who is probably better known as Lakshmi. Lakshmi is the Hindu goddess of prosperity, good luck, and beauty, and she's often depicted with the lotus flower (via Behind the Name).
Devi is a Hindu goddess as well. It is a Sanskrit word that means "goddess," but it is also the name of the Hindu mother goddess. Devi is considered to encompass womanhood completely, and is a nurturing force and the protector of villages (via Smithsonian). However, she does have a fierce side, and is involved in not only creating worlds, but destroying them as well.
Her sister's middle name matches Kamala's — Maya's middle name is Lakshmi (via Mental Floss). Maya is also a Sanskrit name meaning "illusion," and is another name of Durga, a Hindu goddess (via Behind the Name).
Her mother, Shyamala, chose these names for a very specific reason. "A culture that worships goddesses produces strong women," she told the Los Angeles Times. It sounds like she helped raise two very strong women, one of which will be on the ballot this November as the Democratic vice presidential candidate.