The Real Reason Kamala Harris Ran For President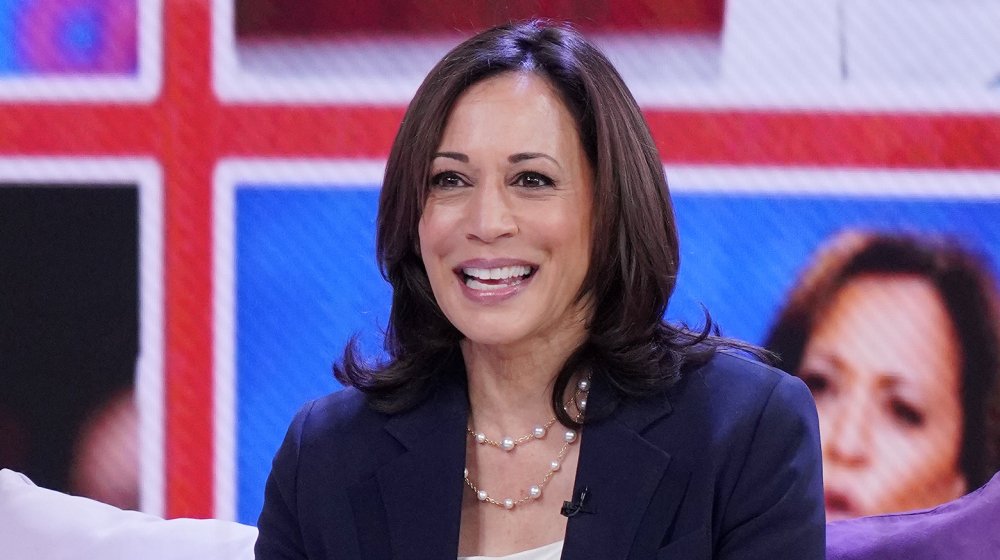 Alexander Tamargo/Getty Images
Former presidential candidate Kamala Harris may have dropped out of the race for president, but she just may be the next vice president of the United States. Joe Biden announced Harris as his running mate, making her the first woman of color to be named as a vice presidential running mate (per The Guardian).
Harris might not be in this position if not for her mother, Shyamala Gopalan, a civil rights activist. Harris credits her mother with cultivating a fighting spirit in her as she was growing up. "I was raised that, when you see a problem, you don't complain about it, you go and do something about it," she said on Good Morning America (via ABC News). "My mother — I would get so upset at her when I got older. I would come home with a problem, other parents would say, 'Oh, darling, I'll take care of it.' My mother, the first thing she would do, she would look at us and she'd say, 'Well, what did you do?"
In a public appearance later that year (via Twitter), Harris said that she finally decided to run for president because she was inspired by her mother's challenge to take action to fix problems.
Kamala Harris was inspired by her family to fight for justice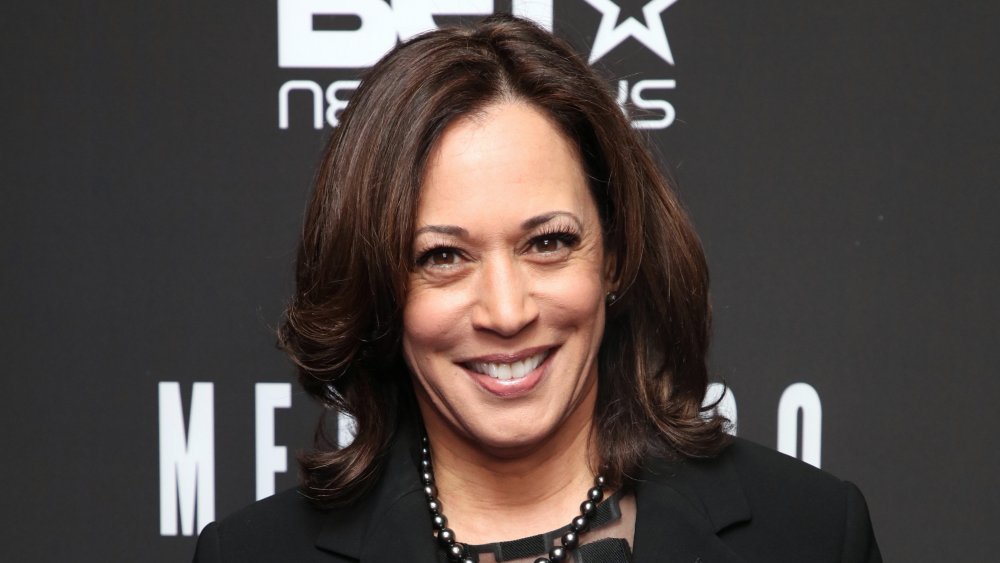 Robin L Marshall/Getty Images
Kamala Harris was also inspired to fight for justice by her grandfather, P.V. Gopalan. "My grandfather felt very strongly about the importance of defending civil rights and fighting for equality and integrity," Harris told the Los Angeles Times. 
Growing up, Harris recalled her parents bringing her to marches. "From my childhood, I was there in a stroller in the streets, marching," she told The Washington Post. "It's just what I do. It's what I believe in. I don't know any other way."
Harris also believes that American politics needs more women. Her political career has been not just about creating change but also smashing barriers. Her advice to women who are thinking about running for office? "Run, with five exclamation points!" she told The Cut. "Your country needs you. We need you! I'm very excited about the people who have never been involved and are getting involved in elections. I'm excited about all of these women and people of color who are running and aren't burdened by who has traditionally held office. They know what can be. That excites me a great deal."