Douglas Emhoff's Surprising Connection To The Taco Bell Chihuahua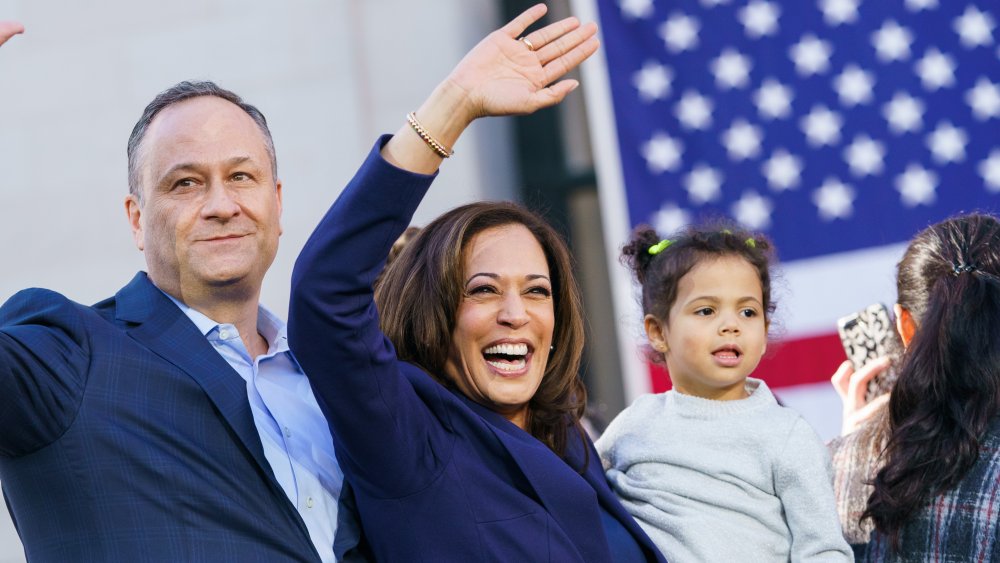 Mason Trinca/Getty Images
After Kamala Harris was named as Joe Biden's running mate, her husband, Douglas Emhoff, was launched into the spotlight. He seems to have settled into the campaign well, at least judging by Dr. Jill Biden's Twitter video of the two going onstage in masks. After supporting his wife's campaign, he's learned to balance his work and family with the campaign trail.
Emhoff is a Brooklyn-born entertainment attorney who's taken on some surprising cases. His law firm's website reveals that he's represented Olympic and NFL athletes, studio heads, and "the rights holders of a famous animated character." The identity of that animated character is almost definitely the taco-loving chihuahua who defined the late 90s (via The Hollywood Reporter). Taco Bell spent years in court over the Taco Bell chihuahua, eventually losing to Douglas Emhoff.
Douglas Emhoff defeated the Taco Bell chihuahua (in court)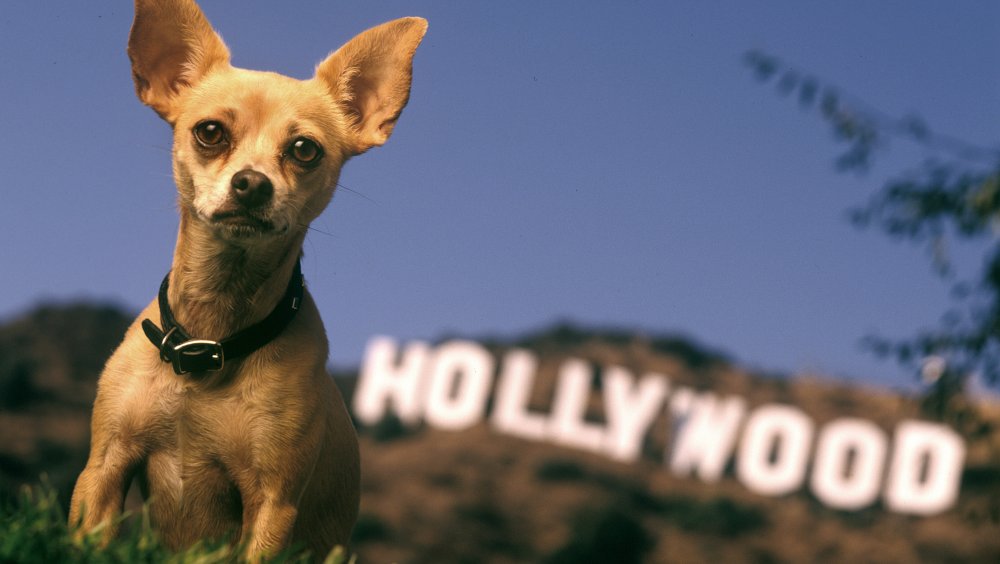 Vern Evans Photo/Getty Images
In 1997, the first Taco Bell chihuahua commercial aired. It starred a chihuahua named Gidget who was voiced by Carlos Alazraqui (via The Seattle Times). The dog's catchphrases, which included "Drop the chalupa," "Viva Gorditas," and, of course, "Yo quiero Taco Bell," were gigantic hits with consumers. Unfortunately for Taco Bell, they were also a major legal problem. In 1998, Michigan residents Joseph Shields and Thomas Rinks sued Taco Bell for breach of contract, saying that they had developed a "Psycho Chihuahua" character for Taco Bell. 
The ads stopped running in 2000, and Gidget went on to star in films including Legally Blonde: Red, White and Blonde. But the lawsuits continued, and in 2003, a judge ordered Taco Bell to pay up to the tune of $42 million. In response, Taco Bell sued the advertising company they had worked with on the commercials, TBWA Chiat/Day, saying they should be responsible for the fees. Enter Douglas Emhoff, who successfully defended TBWA.