Marrying Millions: Inside Bri And Bill's Relationship
The second season of hit reality show Marrying Millions kicked off earlier this month, bringing with it a whole new raft of complicated interpersonal issues for the featured couples. The show, unsurprisingly, comes from the same people who gave us 90 Day Fiancé and is based on a similarly shock-inducing premise. Within each couple, one party is rich while the other is not. Marrying Millions follows them as they struggle to make their relationship work against the judgment of family, friends, and strangers, who believe money is a bigger contributing factor to the connection than love.
Nowhere is this idea clearer than in the case of Bill and his paramour Brianna, who just so happens to be 40 years the man's junior. As Bill admitted in an interview with The Dallas Morning News, "People are intrigued by us because we aren't normal." Naturally, returning for another go-round was a no-brainer for a couple that is well used to proving their love to non-believers.
How did Marrying Millions' Bri and Bill meet?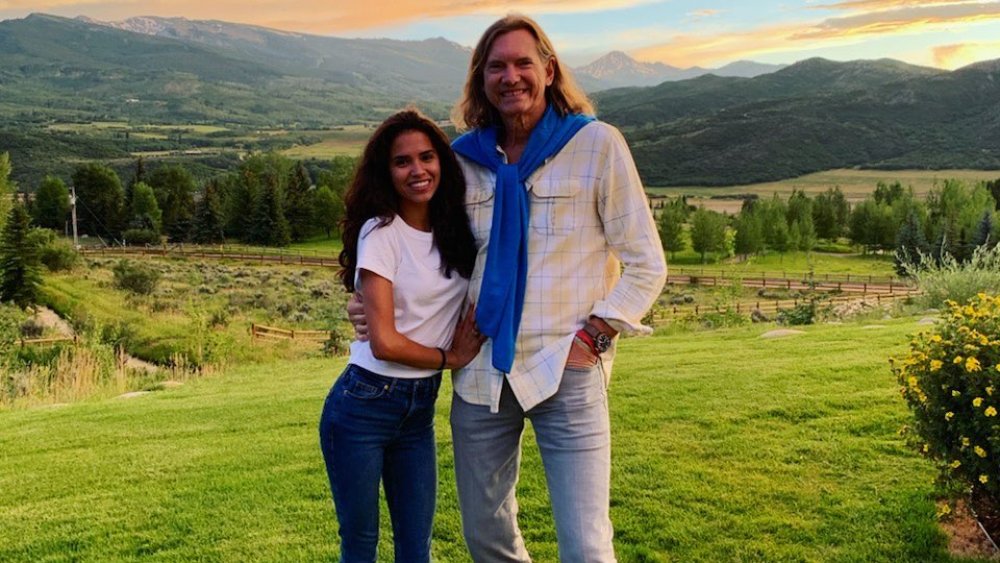 Instagram
As The Dallas Morning News advises, Bill met Bri met when she was waitressing at a Tex-Mex restaurant in Dallas. Bill is a twice-divorced father of five and his three eldest children are actually older than Bri. The real estate magnate is the president of Dunhill Partners, who worked with Virgin founder Richard Branson to build a Virgin Hotel in Dallas. Elsewhere, Dunhill manages several dozen shopping malls and operates more than one million square feet of showrooms, art galleries, and restaurants.
As viewers of the show will recall, Bri comes from the polar opposite background and found Bill's lavish lifestyle very difficult to get used to at first. The entrepreneur even took her on her very first airplane ride. Their struggles mainly came from convincing those close to them that the relationship was for real, and Bill promised more of the same in season 2, noting, "It becomes more obvious how Bri seeks her family's approval, and I try to bring the two families together more."
Are Marrying Millions' Bri and Bill still going strong?
The happy couple is still together and deeply in love, particularly judging by their social media feeds, which are filled with sweet photos of the two enjoying the life they've built together (via Instagram). As for what makes their relationship work, both Bill and Bri agree it's all about communication. Likewise, as Bill explained to Parade, "We are both people pleasers, we like to please each other, and if two people are always trying to please each other, then you feel like you're really being taken care of."
As they told Fox News, the age gap is actually a positive, too, as it gives them both the opportunity to learn from each other. Bri advised the respect level is such that, "If there's ever a teaching moment, it's easier for me to sit back and take that lesson because I know he's not saying anything to me out of spite."