This Is What RHOBH's Teddi Mellencamp Typically Eats In A Day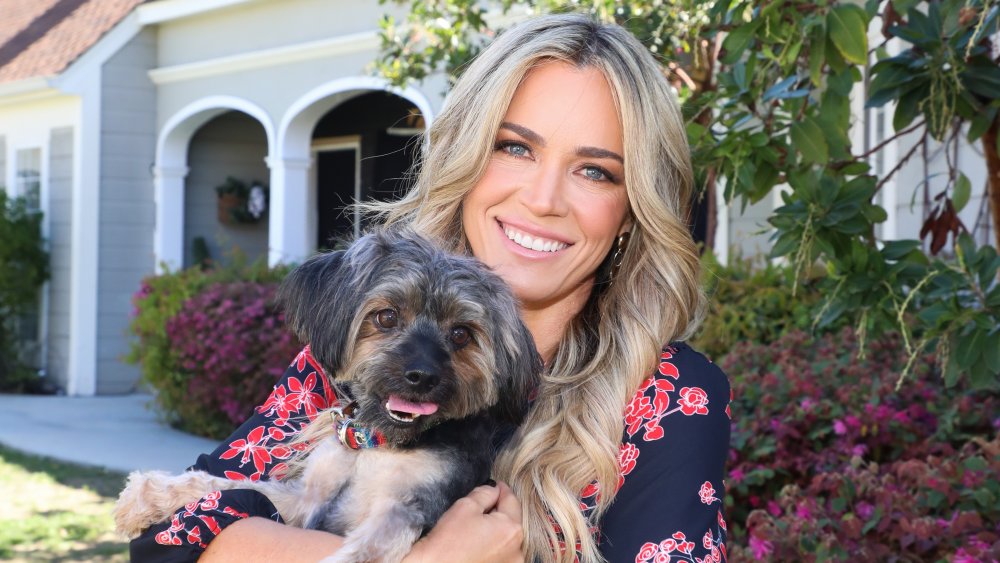 Paul Archuleta/Getty Images
Best known for her role on The Real Housewives of Beverly Hills, and her famous father, Teddi Mellencamp also gets real with fans about her job as an accountability coach. Her company, AllIn by Teddi, helps people stay on track with their fitness and health goals. Between her day job and her role on RHOBH, Mellencamp keeps busy and super fit. Unsurprisingly, when it comes to what she eats in a day, it's extremely clean.
The fitness guru shared what's in her fridge on BravoTV, starting by showing off her pre-washed fruit laid out for her kids to eat, since according to the mother of three, they're hungry "every 11 and a half minutes." Then, she moves to the fridge and pulls out her pre-cut vegetables that keep her on track with her diet goals — making it easier to grab healthy food. Diving into her pre-packaged meals for both her and her husband, she also admits that she's "not the master chef."
Finishing up with her favorite go-to salad recipe, Mellencamp reveals a simple, healthy meal that she loves. She tosses arugula, a brown rice and quinoa mix, cucumbers, and tomatoes with a homemade dressing consisting of olive oil, lemon juice, salt, and pepper for her mid-day lunch.
Teddi Mellencamp keeps it simple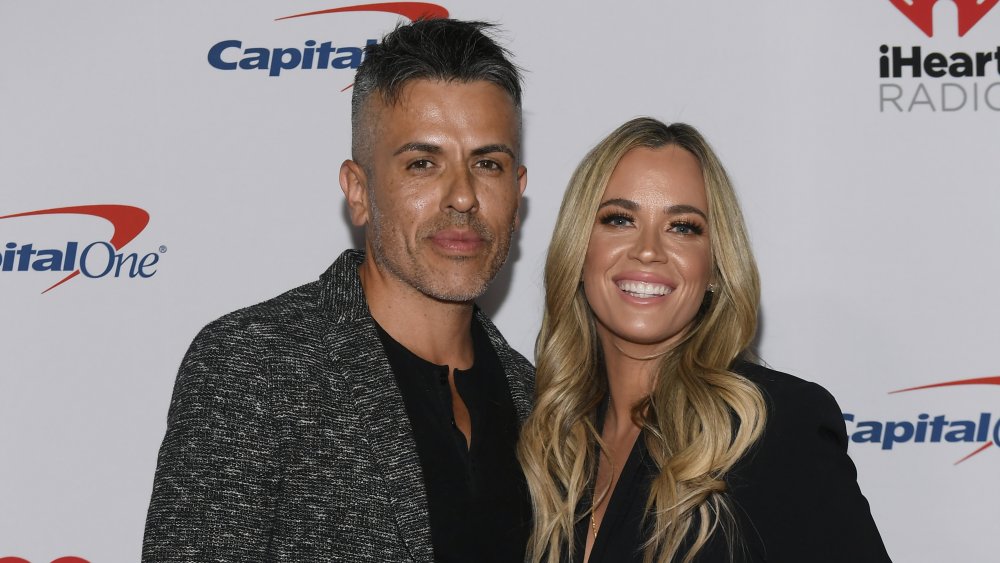 Bryan Steffy/Getty Images
As her BravoTV video suggests, Teddi Mellencamp is one for simplicity and utility. A fan asked, "what does your typical day of eating look like?" on Instagram, to which the reality star replied with what she ate that day, broken down by the hour. She revealed that she stays hydrated by waking up and drinking a big glass of water and a cup of coffee with almond milk.
According to the Instagram story, she then eats "egg whites with Dave's Killer bread (toasted) and half [an] avocado for breakfast." Keeping it easy and healthy, the star eats clean throughout the day, snacking on an apple around 11 a.m. For lunch, it's a variation of her favorite salad she shared with BravoTV. "Lunch I had arugula, quinoa, chickpeas, broccoli, tomato and sunflower seeds," she said, "Balsamic vinegar as dressing."
Snacking on peppers and celery throughout the afternoon, the fitness coach wraps up her day with white bean and chicken sausage soup for dinner from Gracefully Fed. She added that she drinks "a good amount of water" throughout the day and was drinking "a chamomile tea" at the time of her post. 
Whether it's day or night, Mellencamp keeps it clean — even though some of her moments on RHOBH are anything but!