The Truth About Below Deck Med's Hannah Ferrier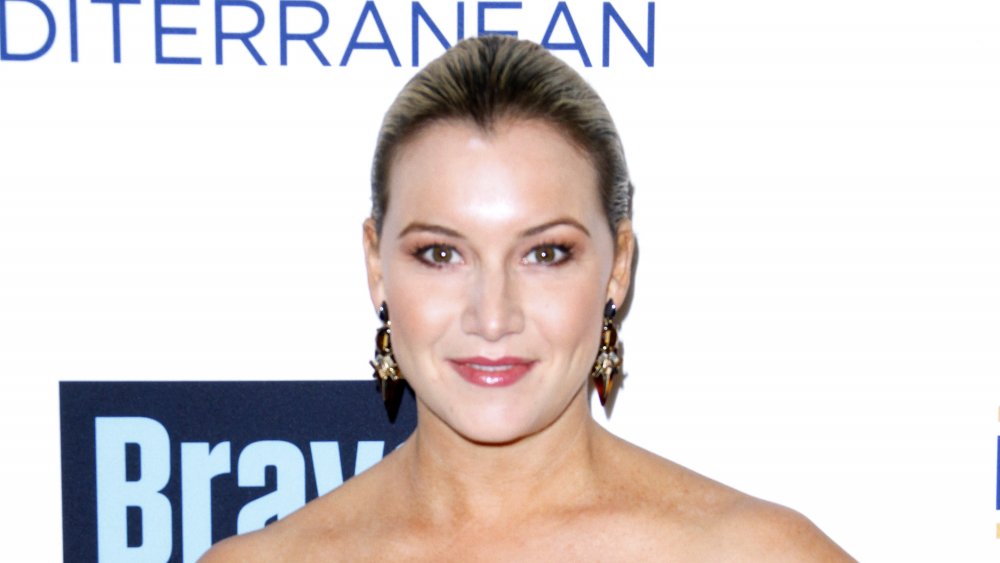 Donna Ward/Getty Images
Below Deck Med stalwart Hannah Ferrier left the show in dramatic fashion after Captain Sandy Yawn discovered she had unregistered Valium and a vaping pen onboard, according to Bravo's Daily Dish. Hannah admitted to being extremely disappointed with how the situation was handled. She wished Captain Sandy had given her the opportunity to explain herself, particularly considering it was Hannan's fifth season on Below Deck. Captain Sandy, for her part, insisted it was nothing personal, reiterating to the Daily Dish, "The maritime law decides, it's out of my hands."
Hannah ensured she got the last word on the show, however, exiting with the instantly iconic line, "Can I have my Valium please?" after visibly yawning midway through being fired. As the reality star told Decider, she has no regrets, because "If I'm going to get fired, I need something to chill out with." She does wish she'd been wearing makeup at the time, though.
Hannah Ferrier is ready to be a mother
Her Below Deck days may be behind her, but Hannah isn't one to mope around, especially considering she already has plenty of other stuff on her plate. In June, she took to Instagram to announce she's five months pregnant with her first child, admitting, "It's something I have wanted since I was a little girl and I really feel like all my dreams are coming true at once," and confirming she's due around October. The Below Deck Med alum told the Daily Dish that both she and boyfriend Josh, whom Hannah moved in with earlier this year, are very excited about their little arrival. Morning sickness gave her a newfound respect for charter guests complaining about seasickness, too.
Hannah subsequently confirmed they're expecting a girl, again via Instagram, with the legendary Captain Lee Rosbach sharing his well-wishes, commenting, "Congratulations kiddo, wishing you and the new family all the best. Well done." 
Hannah Ferrier is taking the podcasting world by storm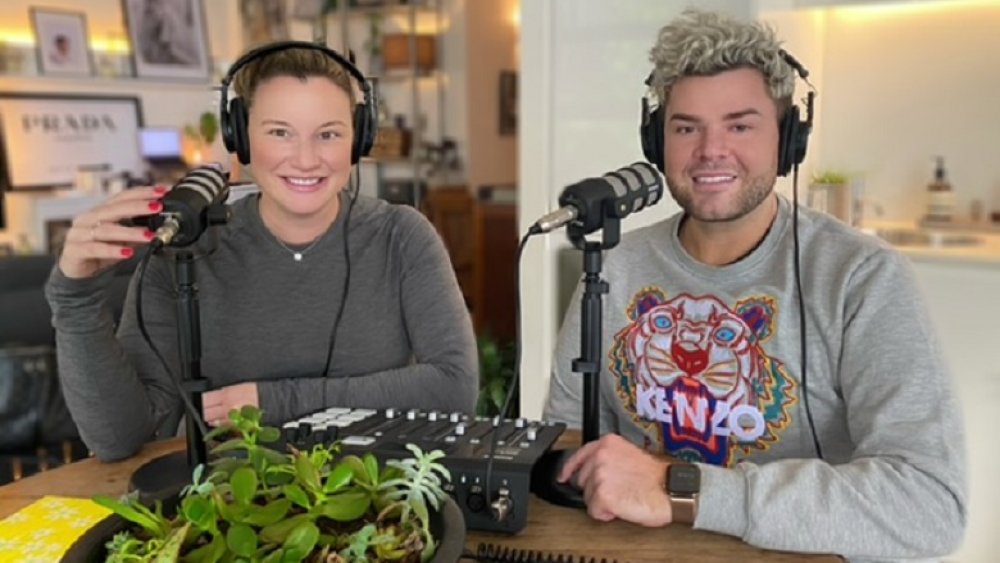 Yea Networks
Hannah previously hinted her days on Below Deck Med were numbered in an interview with ET, admitting she doesn't see herself yachting forever. "I want this to be a good, fun, enriching experience that allows me to travel a lot, but I don't want to get to the stage where I'm locked into yachting and there's nothing else in my life except that," she said. As it turns out, the former chief stew already has her next move all planned out as it's been confirmed Hannah is trying her hand at podcasting with her brand-new show, Dear Diary, You're Effed!
Alongside longtime friend and TV host Justin Hill, the reality star will be reading through her unedited teenage diaries and reminiscing along the way. "I'm hoping to show people a more relaxed side of myself and have a really, really good laugh in the process!" Hannah advised in a press release, noting the timing is perfect since soon she's going to be relegated to her home with a newborn to take care of.