Obama's 2020 Summer Playlist Has The Internet Buzzing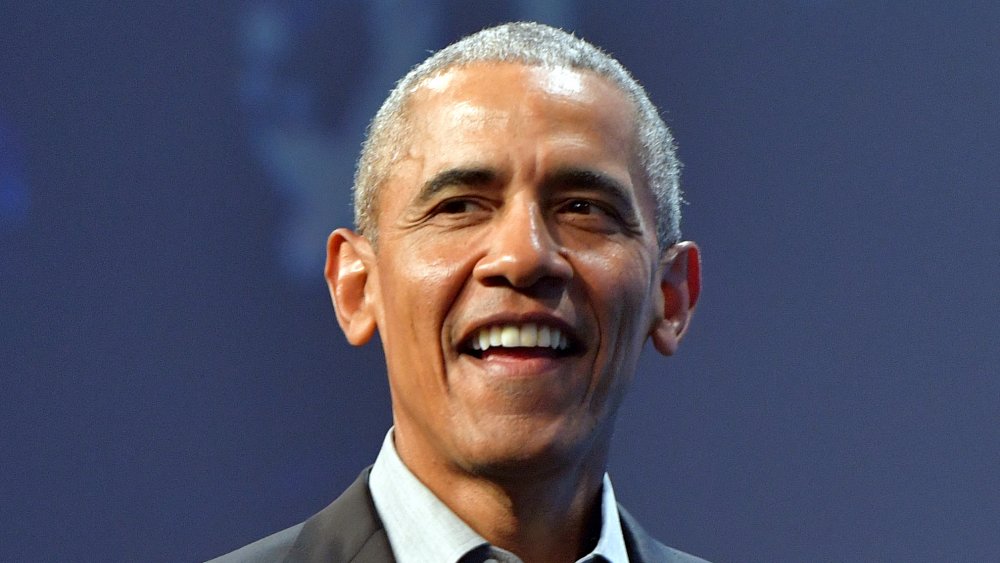 Hannes Magerstaedt/Getty Images
If you're looking for the perfect summer playlist for those last few weeks of warm weather, Barack Obama has you covered. That's right, the former president of the United States is sharing his curated list of summer jams with the public and, we've got to say, it's pretty great.
"Over the past few months, I've spent a lot of time listening to music with my family," wrote Obama on Twitter. "I wanted to share some of my favorites from the summer... Hope you enjoy it."
Obama's playlist is filled with bops old and new alike. His playlist includes songs from trending artists like Megan Thee Stallion, Princess Nokia, and Nas. Many of the artists featured on Obama's playlist are performers at the 2020 Democratic National Convention, including Common, John Legend, The Chicks, Billie Eilish, and Jennifer Hudson. Obama has also included a number of classic songs on his playlist from artists like Otis Redding, Billie Holiday, and Bob Dylan. Who doesn't love a summer playlist that includes hits from multiple decades?
Barack Obama's 2020 summer playlist shows that he has great taste in music
Some highlights from the playlist include "Liberation" by Outkast, "Do I Do" by Stevie Wonder, "Cayendo" by Frank Ocean, "As I Am" by H.E.R., "Spaceships" by Tank and the Bangas, and "My Baby Just Cares For Me" by Nina Simone. The entire track listing can be found in Obama's Twitter post. If you're ready to start streaming, a user has already created a Spotify playlist featuring all of Obama's summer tunes.
Obama sharing his music is not a new thing . He's been very public about his musical tastes since at least 2008 when he was campaigning for president. Obama not only shared the music on his iPod with Rolling Stone — revealing that he enjoys listening to artists like Bruce Springsteen, Bob Dylan, and Jay-Z — he also revealed his favorite artist.
"If I had one musical hero, it would have to be Stevie Wonder," he told the outlet. "When I was at that point where you start getting involved in music, Stevie had that run with Music of My Mind, Talking Book, Fulfillingness' First Finale and Innervisions, and then Songs in the Key of Life. Those are as brilliant a set of five albums as we've ever seen."