The Truth About Kerry Washington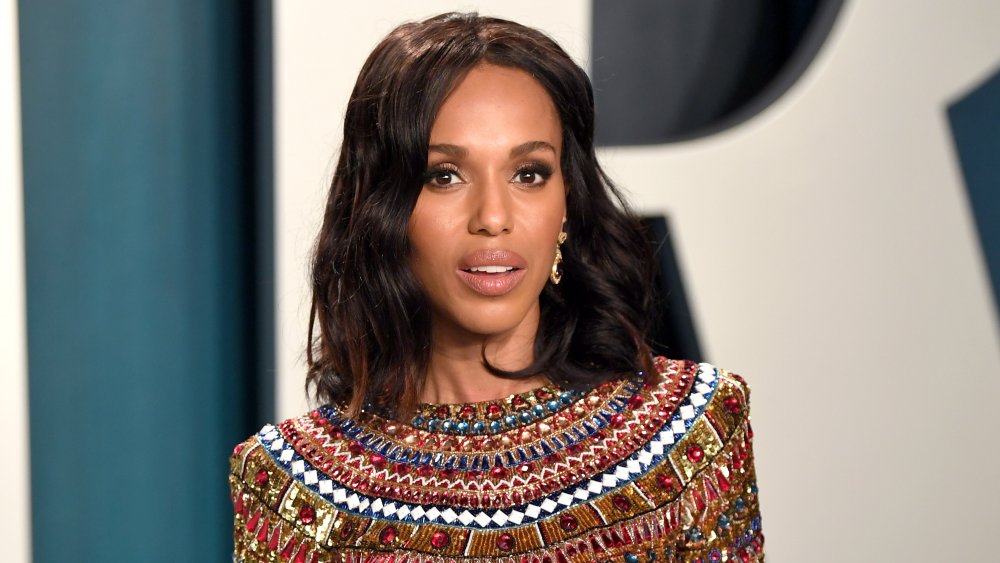 Karwai Tang/Getty Images
You may know of Kerry Washington from her time playing Olivia Pope on Scandal. But there's much more to the real-life Washington than meets the eye. In addition to her efforts with Allstate Foundation's Purple Purse, which works to end domestic violence, Washington was appointed to President Obama's Committee of the Arts and Humanities in 2009 (via Women's Health).
Her passion for helping victims of domestic abuse comes from her long-standing commitment to speaking about issues that matter to her. "I just come from a household of pretty socially active people," she said. "I didn't want my career in the public eye to keep me from being somebody who participates socially and politically." Washington is committed to helping others and empowering women to use their voices to stand up for what they believe in.
"Do it! What are you waiting on? Do it! The world needs your voice," she implored. Her work on and off-screen proves just how much she dedicates herself to projects close to her heart.
Kerry Washington is extremely private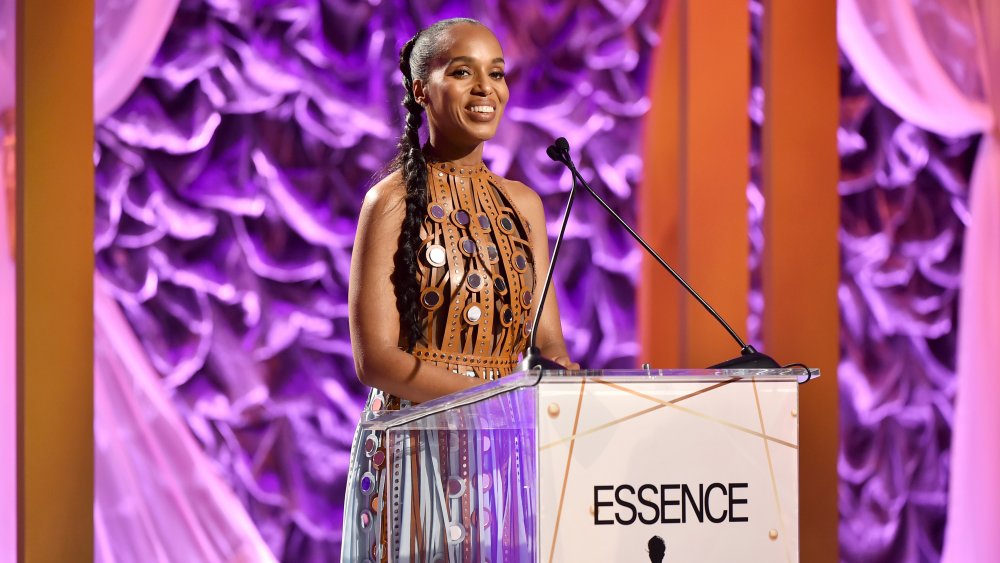 Aaron J. Thornton/Getty Images
Washington married her husband, former NFL player Nnamdi Asomugha, in 2013 and has three children (via Prevention). She has two biological children and one adopted child with her husband, and she strives to keep their lives as private as possible. 
She told InStyle that the couple is "really, really vigilant" when it comes to keeping their kids out of the spotlight. "I think any parent would want to keep kids from a situation that causes them to feel scared. I don't want them to be exploited, particularly in this social-media world," she shared. The star even told Today that she keeps a separate Instagram for posts featuring her kids! 
The family loves spending time together, with Washington even bringing her then eight-month-old daughter to work with her on the set of Scandal (via ET). The family also loves to swim; Washington revealed to InStyle that, "My husband teased me that if I did the [DNA test] 23andMe, it would come back 11 percent mermaid. My kids are the same way. They're just fish."
Kerry Washington has her own makeup line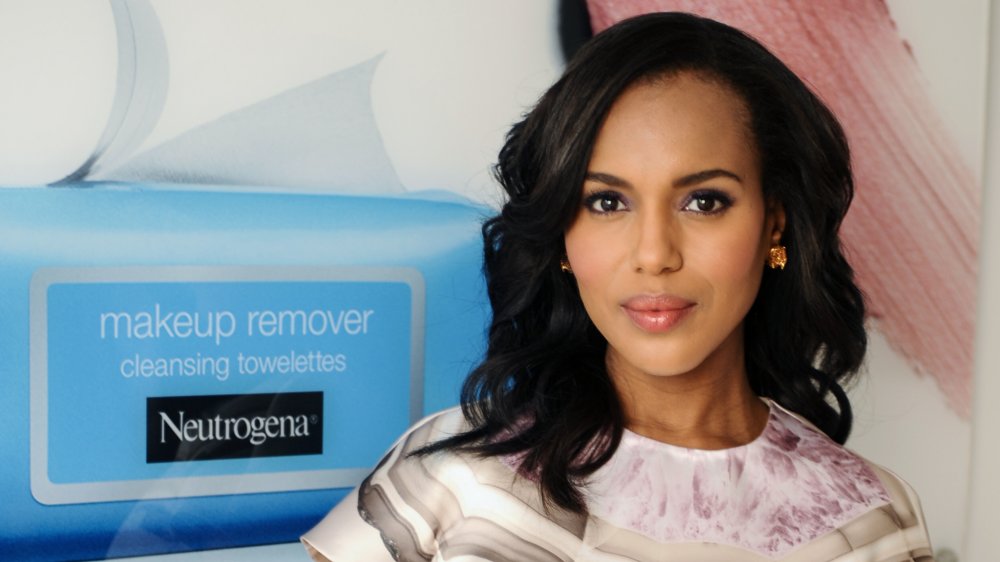 Stefanie Keenan/Getty Images
Beyond her role as a mother, actress, and activist, Washington also has her own line of cosmetics with Neutrogena. Since 2013, she's been involved with the brand, working as an ambassador (via InStyle). When talking about the brand and her efforts in creating a line that works for various skin colors, she said, "That, for me, is so much more fulfilling than just being a face."
Her first line with Neutrogena featured two palettes that were created to enhance "natural beauty" — the essential eye and the essential cheek palette (via Elle). At the time, she told Allure that those two items were staples in her purse that she was excited to share with the world. Even with her work in makeup and skincare, she aims to make a change by creating more diversity and representation. Kerry explains to Allure, "I've been really proud of that work, I like to be able to play outside of just foundational products."
It's clear that no matter what Kerry works on, she keeps an eye on the bigger picture and seeks to make an impact for good.