The Truth About Those White Freckles On Your Arms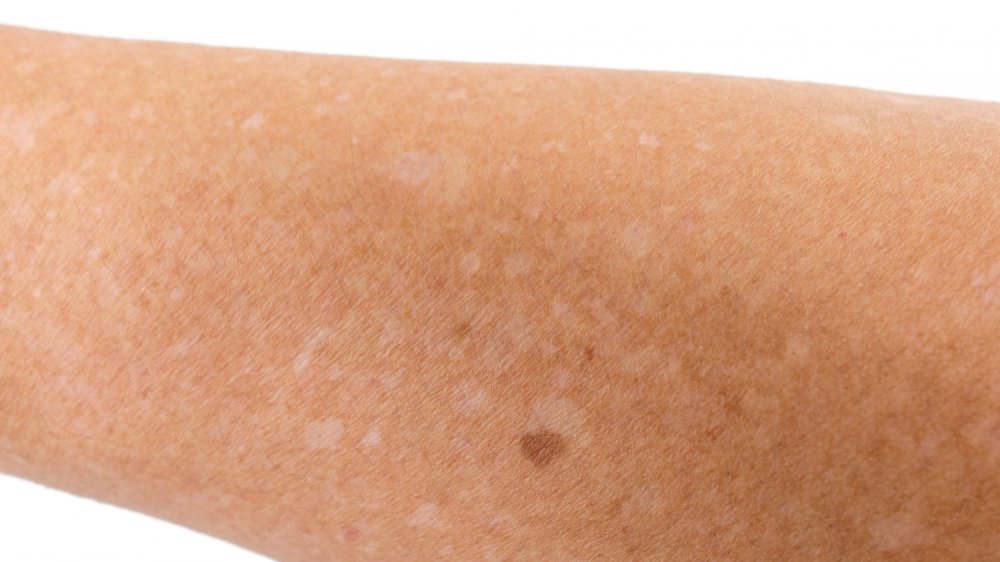 Shutterstock
In recent years, freckles have become somewhat of a trend with beauty experts publishing tutorials on how to fake them and add them to your everyday makeup routine. White freckles, on the other hand, are seemingly regarded as less desirable, often appearing on your arms. The reason they show up? According to experts, the cause is actually unknown, but what we do know is that they are usually the result of overexposure to the sun, genetics, and aging (via Medical News Today).
Medically referred to as idiopathic guttate hypomelanosis (IGH), white freckles on your arms are almost a rite of passage. "The incidence of IGH increases with age, and it affects the majority of the population over age 70," dermatologist Marla Diakow told Byrdie. They are more likely to appear on women than men, but thankfully, they are completely benign (meaning they're harmless).
White freckles on your arms can be prevented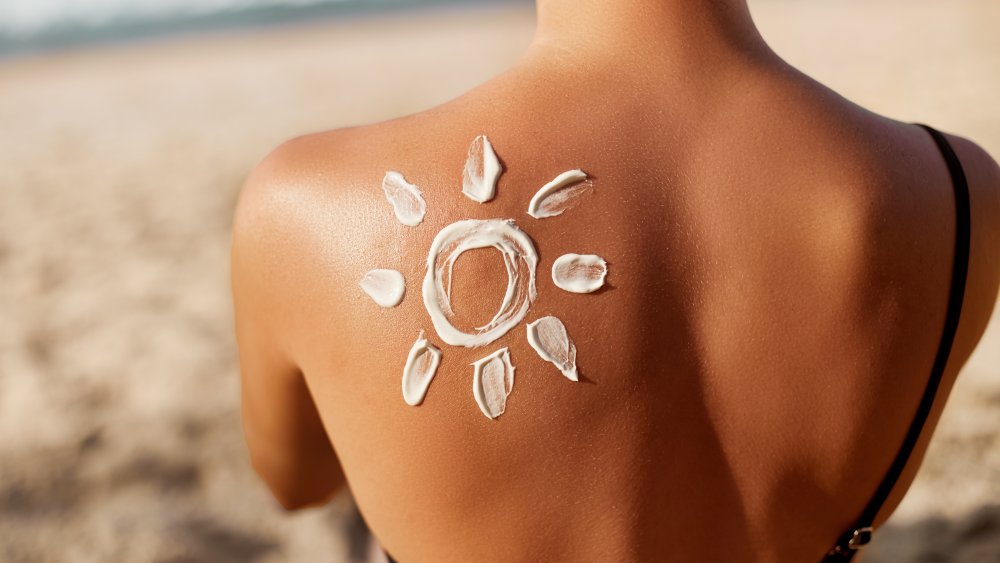 Shutterstock
Unfortunately, white freckles can't really be treated. Like most damage caused or worsened by the sun, prevention is your best bet. "It's hard to avoid them, if you have a genetic predisposition to get them, but regular SPF 30 to 50 and avoidance of excessive sun exposure is certainly recommended and may lower the risk of developing these," Stefanie Williams, a dermatologist and medical director of EUDELO Dermatology & Skin Wellbeing, told Yahoo! Life.
If you want to reduce the appearance of white freckles for cosmetic reasons, Diakow suggests you try cryotherapy, intralesional steroid injections, topical retinoids, or chemical peels or lasers, though results differ person to person. However, it's worth noting that not all cases of white freckles on your arms are considered to be IGH. "Other possible causes of white spots on the skin include fungal infection, autoimmune conditions, and post-inflammatory hypopigmentation," Diakow explained. If you have any concerns, seek out help and find a medical professional who can diagnose them.