Here's How Much The Bidens Are Really Worth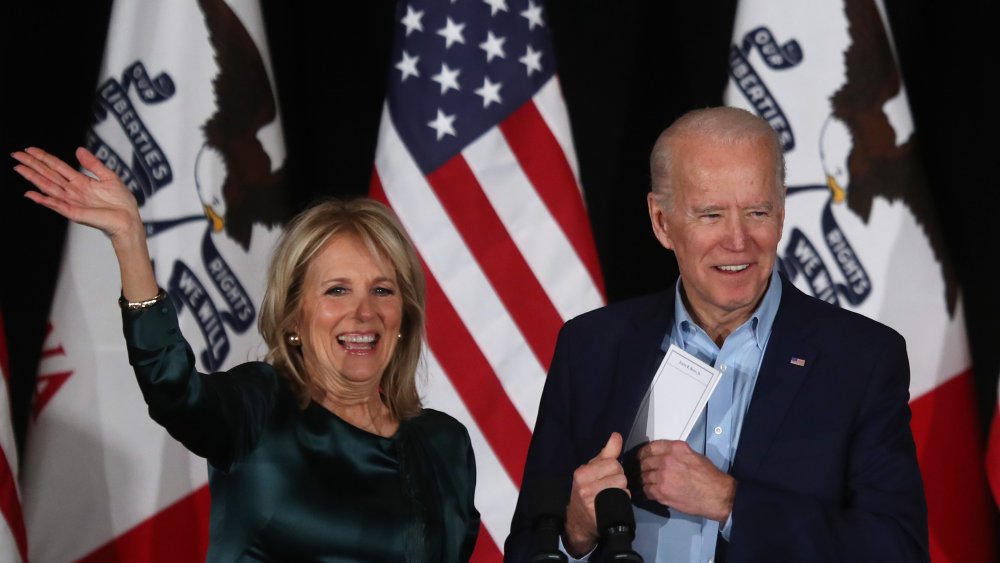 Justin Sullivan/Getty Images
Now that Joe Biden is the presumptive Democratic nominee and the potential future president of the United States, interest in him has skyrocketed. One thing people are wondering about is just how much the former vice president is worth.
A lot, as it turns out. As noted by Forbes, Biden has amassed a fortune since his term as VP ended in January 2017. From 2017 to 2019, Joe Biden and his wife, Jill, earned upwards of $20 million, most of it through a book deal and speaking engagements. Biden made a hefty amount from his memoir, Promise Me, Dad, and an associated book tour. Jill also made money from speaking engagements, while Biden brought in another $775,000 in 2017 and 2018 as a professor at the University of Pennsylvania. A good chunk of their earnings has gone to charity, with the couple donating more than $1 million in 2017 alone.
In 2019, Forbes estimated that the Bidens are worth $9 million, but they haven't always been so well off.
Joe Biden grew up 'broke'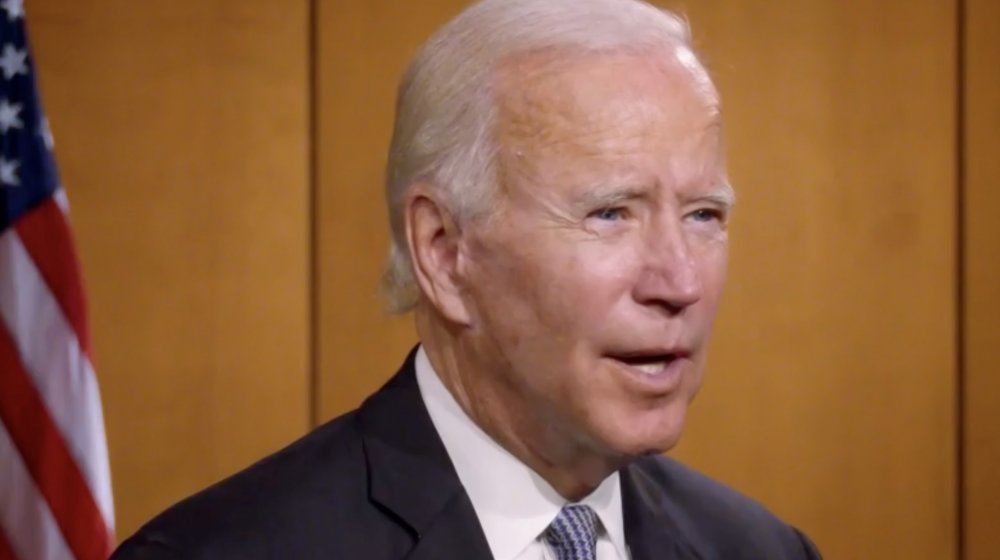 Handout/Getty Images
While Biden's father grew up privileged, failed business ventures left the family "broke," as Biden wrote in his memoir Promises to Keep: On Life and Politics (via Forbes). Still, Biden attended a private high school, although he participated in a work-study program to help pay for his tuition. He later graduated from college and then law school, eventually investing in rental properties with his first wife, Neilia.
Biden was elected to the Senate in 1972, where he made $42,500 a year — the equivalent of roughly $250,000 today. His salary would remain substantial over the next few decades, although it was still far from the millions he now has. When he left the Senate in 2009, he was making $169,300 and saw a 30 percent increase in his salary as vice president.
If Biden wins the presidency, he'll add to his substantial net worth. As noted by Business Insider, the presidential salary is $400,000 per year. The president also gets a generous travel and entertainment budget.