The Truth About Stacey Abrams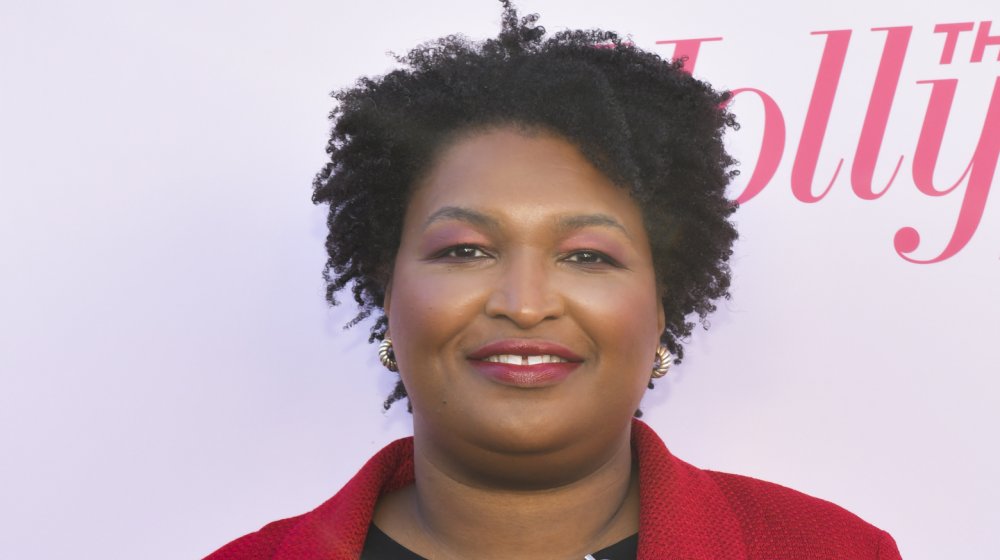 Rodin Eckenroth/Getty Images
Stacey Abrams is a politician to watch. Widely regarded as one of the Democratic Party's rising stars, Abrams was chosen as one of the keynote speakers at the 2020 Democratic National Convention. While the honor is typically given to just one person, this year 17 people — including Abrams — were chosen to give a joint speech.
As noted by Bloomberg, Abrams is probably the best known of the bunch. The 46-year-old formerly served as the Georgia House of Representatives minority leader and ran for governor in 2018. While she didn't win, she did make history as the first Black woman to ever be nominated by a major party in a gubernatorial race.
Abrams has dealt with a lot of naysayers in her time, but she has refused to let them make her doubt herself. "I am very determined," she told The Washington Post. "And I think that goes back to not asking for permission. If you don't bother asking for permission, then anyone else's denial of your agency is irrelevant."
Stacey Abrams was the valedictorian of her high school class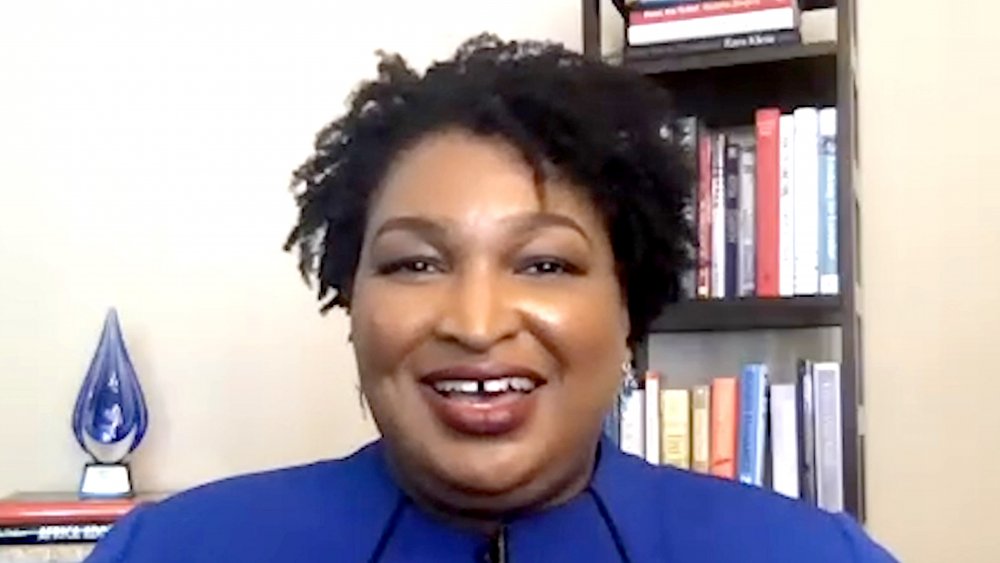 Getty Images/Getty Images
Abrams grew up in Mississippi and later moved to Georgia, where she graduated from high school at the top of her class. In a TED talk, Abrams recounted the story of how, as a valedictorian, she was invited to meet the governor along with other valedictorians from the state. Abrams was initially turned away by the guard at the Governor's Mansion.
While she was eventually let in, the incident spurred Abrams' later career. "I don't remember meeting the governor of Georgia," said Abrams. "I don't recall meeting my fellow valedictorians from 180 school districts. The only clear memory I have of that day was a man standing in front of the most powerful place in Georgia, looking at me and telling me I don't belong. And so I decided, 20-some-odd years later, to be the person who got to open the gates."
Joe Biden reportedly considered Stacey Abrams for his running mate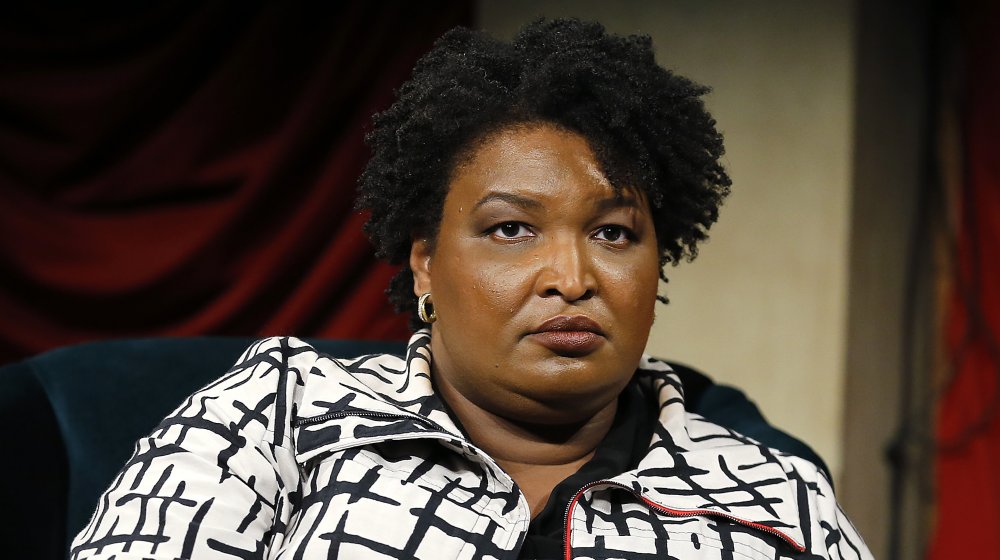 John Lamparski/Getty Images
Abrams' hard work and determination have taken her far. As noted by CNBC, Joe Biden reportedly considered her as his running mate in the 2020 presidential election. "I would be an excellent running mate," she told Elle. "I have the capacity to attract voters by motivating typically ignored communities. I have a strong history of executive and management experience in the private, public, and nonprofit sectors. I've spent 25 years in independent study of foreign policy. I am ready to help advance an agenda of restoring America's place in the world. If I am selected, I am prepared and excited to serve."
While Biden ended up choosing Kamala Harris as his running mate, Abrams' confidence and determination may end up taking her to the White House in the future if she ever chooses to run for president. There are certainly some people who want her to, including former Barack Obama advisor Dan Pfeiffer who tweeted as much in 2019.
Abrams has also hinted at a future run. "In the spreadsheet with all the jobs I wanted to do, 2028 would be the earliest I would be ready to stand for president because I would have done the work I thought necessary to be effective at that job," she said at South by Southwest in 2019 (via The Atlanta Voice).