Cindy McCain Just Made A Surprising Show Of Support At The DNC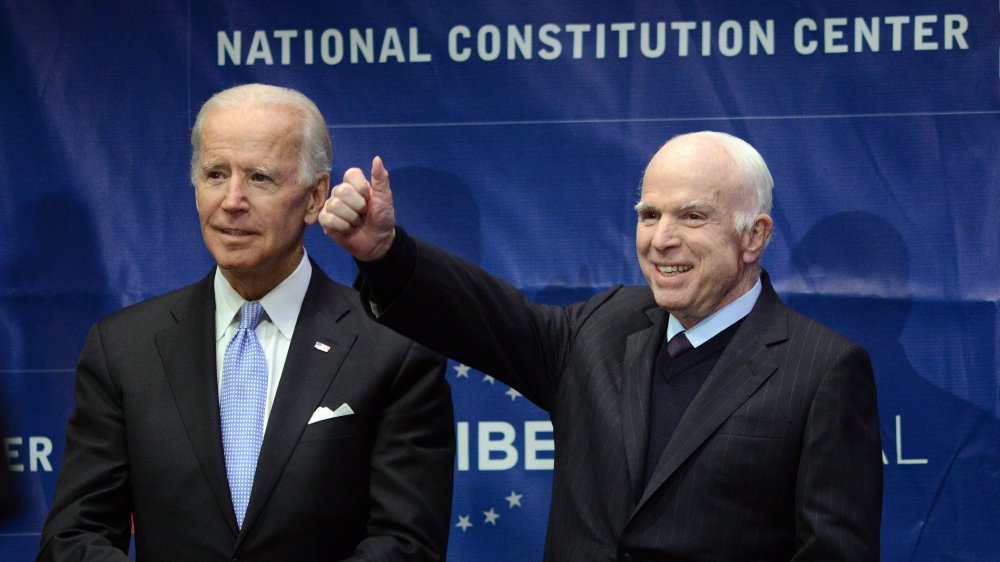 William Thomas Cain/Getty Images
When the national spotlight last shone on Cindy McCain, it was after her husband, Republican Senator John McCain passed away from an aggressive brain cancer known as gliboblastoma in 2018 (via WebMD). On Tuesday evening, she returned to the national spotlight again — this time to present a video at the Democratic National Convention.
In a video called "An Unlikely Friendship," Cindy McCain talks about her late husband's friendship with Democratic presidential candidate Joe Biden. "My husband and Vice President Biden enjoyed a 30+ year friendship dating back to before their years serving together in the Senate, so I was honored to accept the invitation from the Biden campaign to participate in a video celebrating their relationship," McCain tweeted, along with a clip from the video, which features both Biden and McCain talking about and sharing images of the decades-long friendship.
It opens with McCain saying, "It was a friendship that shouldn't have worked" (via the Associated Press), but she adds that the friendship didn't waver even when John McCain became a Republican senator and when he and his old friend found themselves on opposing sides. She adds, "Even if a deal seemed out of reach, it was always Joe [Biden] who tried to cross the aisle... [and] for three decades, Joe was able to move his colleagues and find his way forward."
Cindy McCain's involvement in the DNC is an incredible show of support for Biden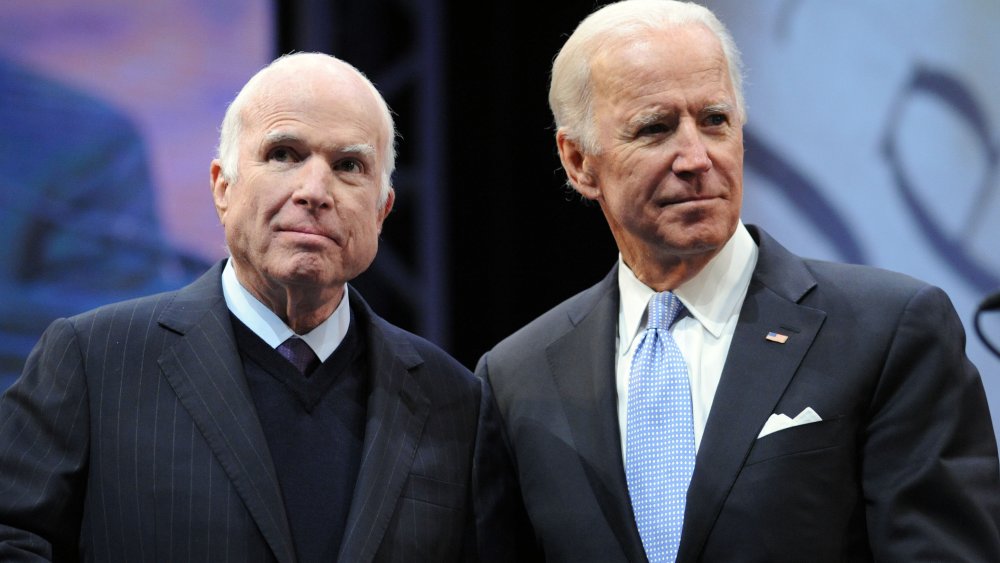 William Thomas Cain/Getty Images
While Cindy McCain's participation didn't call on voters to cast their ballots for Joe Biden, the AP reports that "her involvement in the video is her biggest public show of support yet for Biden's candidacy." McCain's appearance makes her the latest high profile Republican to join the virtual Democratic National Convention, which has thus far also included former Ohio governor John Kasich. Cindy McCain and her daughter Meghan, who appears on The View, have been critical of President Donald Trump. Meghan has already suggested back in April that she would vote for Biden, even though Cindy has said nothing other than, "Biden is a wonderful man and a dear friend of the McCain family."
Cindy McCain's video clip received more than 10,000 likes with an hour of posting it to Twitter earlier today, with one user commenting: "Thank you so much for putting country over party. John would be so proud of you!"