The Surprising Job Cher Just Volunteered For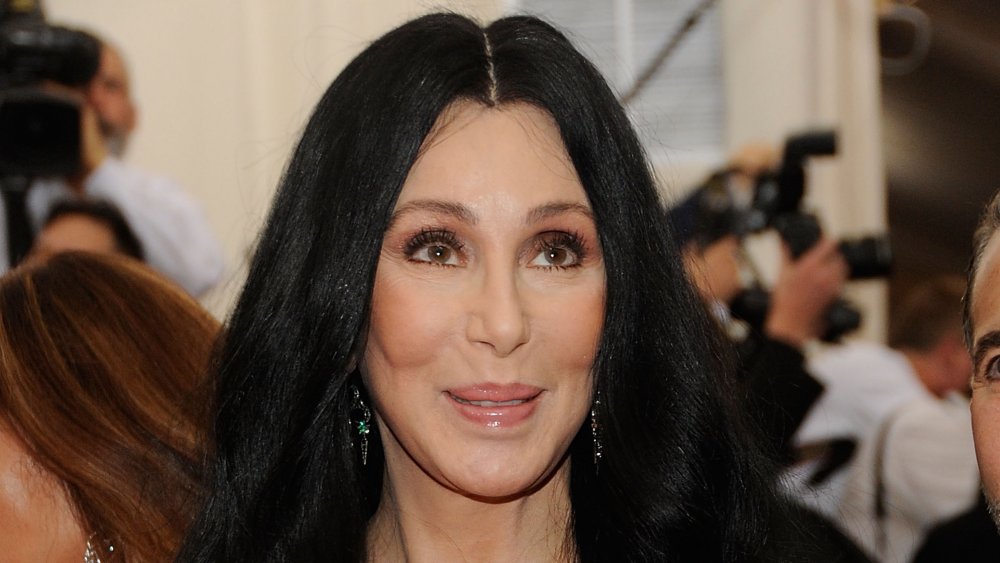 Rabbani And Solimene Photography/Getty Images
Cher has had a lot of impressive jobs on her resume. There's actress — as in Academy Award winning "Best Actress" for her performance in Moonstruck. There's songstress — the woman nicknamed Goddess of Pop is the lungs behind "If I Could Turn Back Time" and the "I Got You" duet with Sonny Bono (per Vocal Beat). And we can't forget fashionista — Cher's iconic look has inspired everything from drag queen costumes to a Marc Jacobs line.  But here's a career move no one would have guessed that Cher had set her sights on: volunteer United States Postal Service employee. The 74-year-old entertainer explained on Twitter today how she's been trying to help out the understaffed USPS to ensure all mail-in votes for the 2020 presidential election are counted.
"OK, Called 2 post offices In Malibu. They were polite," she tweeted. "I Said 'Hi This Is Cher,& I Would like to know If you ever take Volunteers!? Lady Said She Didn't Know & Gave Me # Of Supervisor. I Called & Said Hi This is Cher Do U Accept volunteers. 'NO, Need Fingerprints & Background Check.'" This tweet concluded with a crying-face emoji. And just in case anyone thought Cher was being coy, she later tweeted, "NO, IM NO KIDDING...COULD I VOLUNTEER AT MY POST OFFICE!?" Both tweets received thousands of replies, with The Lincoln Project suggesting, "Cher for post master general."
The Post Office says Cher could apply for a paid job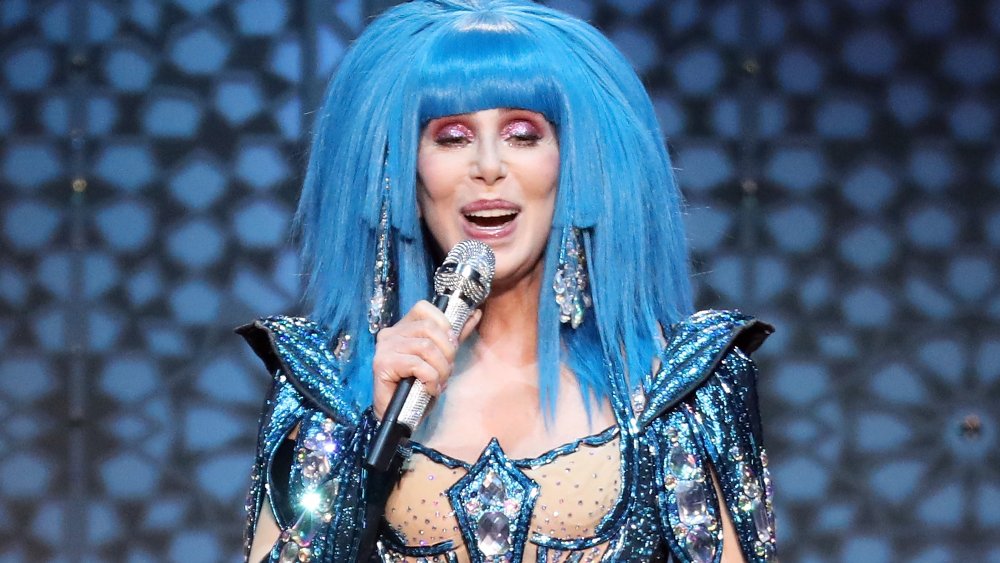 Taylor Hill/Getty Images
While indeed, the USPS confirmed that it does not allow volunteers, a spokesperson said Cher could apply for seasonal jobs. "There are many opportunities for employment at the Postal Service, including seasonal hiring," a spokesperson told CNN. Positions for work at local post office branches are listed on the USPS website.
Although some expressed shock and dismay that Cher could not, indeed, deliver their mail — "You're Cher, u can do anything!!" wrote one fan — many Twitter followers had other ideas for how the celebrity could leverage her influence to ensure all votes are counted. One helpful suggestion offered an alternative government agency that could use Cher's manpower: "You could volunteer at the City Clerks Office and help with the absentee ballots. They are short of volunteers. My guess is that they need poll workers, also." Another fan proposed Cher use her well-known talents to help get out the vote: "how about a fund raising musical event or fashion show? this could be done safely outside with social distancing," tweeted one follower.