The Surprising Reason Pete Buttigieg Learned Norwegian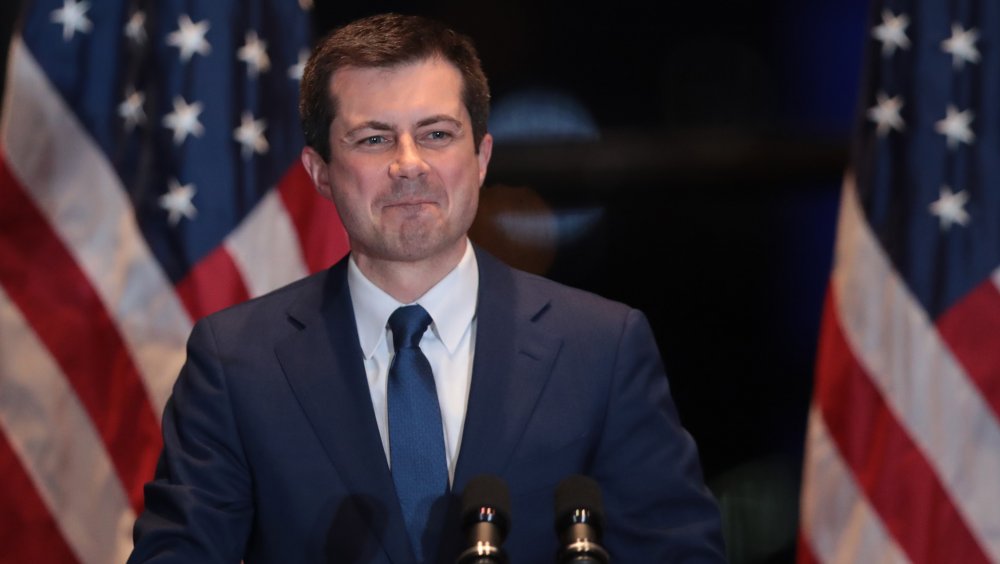 Scott Olson/Getty Images
Former South Bend, Indiana, mayor Pete Buttigieg may have bowed out of the 2020 presidential campaign a few months back, but he's no sore loser, as he spoke with PBS News Hour during the DNC to throw his wholehearted support behind Joe Biden. Still, Buttigieg is young (not yet 40), extremely charismatic, and may very well become the first openly gay president some day in the not-too-distant future.
In addition to his talents for public speaking and politics, Buttigieg is quite the skilled linguist. According to CNN, he speaks seven languages other than English: Arabic,French, Spanish, Italian, Dari, Maltese, and Norwegian. As to why those languages — well, Arabic is certainly useful in today's world, as is Spanish, and romance languages like French and Italian never go out of style. We're guessing he picked up Dari during his tour as an intelligence officer in Afghanistan, and he undoubtedly learned Maltese from his dad who came from Malta. (The name Buttigieg means "lord of the poultry", so if politics doesn't work out for Pete, perhaps he could knock Frank Perdue off his perch as the chicken king.) 
Why Norwegian, though? It's not like Buttigieg was mayor of Lake Wobegon or anything. Would you believe he learned the language so he could read a book?
Pete Buttigieg learned Norwegian to read a novel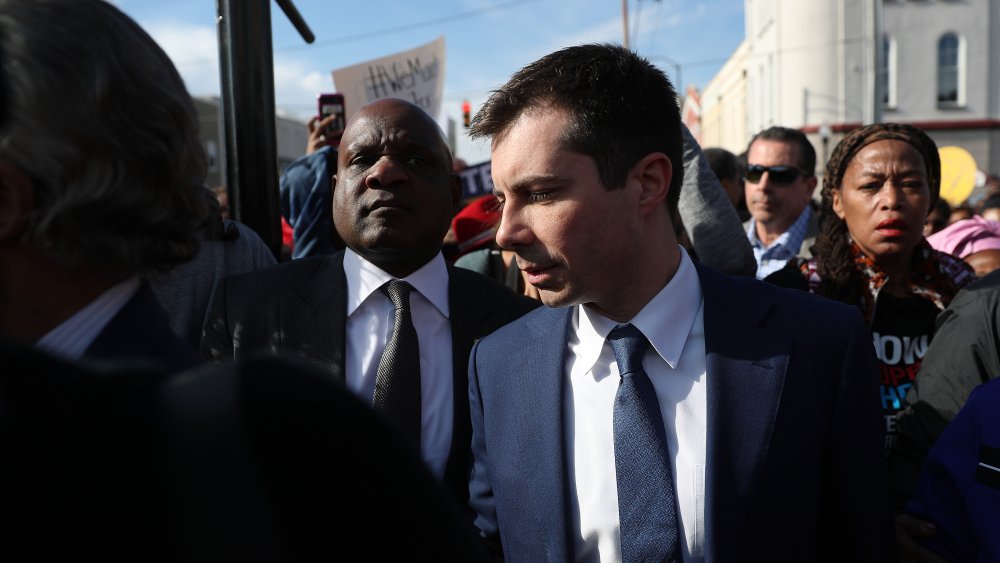 Joe Raedle/Getty Images
The world first learned of Buttigieg's semi-fluency in Norwegian in March of 2019. That's when author Anand Giridharadas tweeted that he'd introduced the candidate to a Norwegian friend, and the two had immediately started chatting away in that language (via The Hill). A few days later, a Washington Post reporter tweeted that Buttigieg was addressing a Norwegian media team in their own language. Even though his response shown was brief, finishing up (in English) with his saying, '"Sorry, I just ran out of Norwegian," people were very impressed. But they also wondering why he'd bothered to learn a language that isn't one of the world's most widely spoken ones.
Buttigieg's reason? The New Yorker says he's a fan of Norwegian author Erlend Loe, specifically of a 1996 novel called Naïve. Super that tells the story of a 20-something man who experiences an existential crisis and drops out of college. Apparently this coming-of-age tale so entranced Buttigieg that he decided he wanted to check out the rest of Loe's oeuvre that hadn't been translated into English. Rather than running these books through Google Translate (hilarious though the results would undoubtedly have been), he did what few of the rest of us would do and learned enough of the language to make it happen. While The New York Times called Buttigiegs' feat an example of "meaningless erudition," he's undoubtedly locked up the Norwegian-American vote for any future candidacies — and likely the librarian vote, as well