Here's Who Gavin Newsom Was Married To Before Jennifer Siebel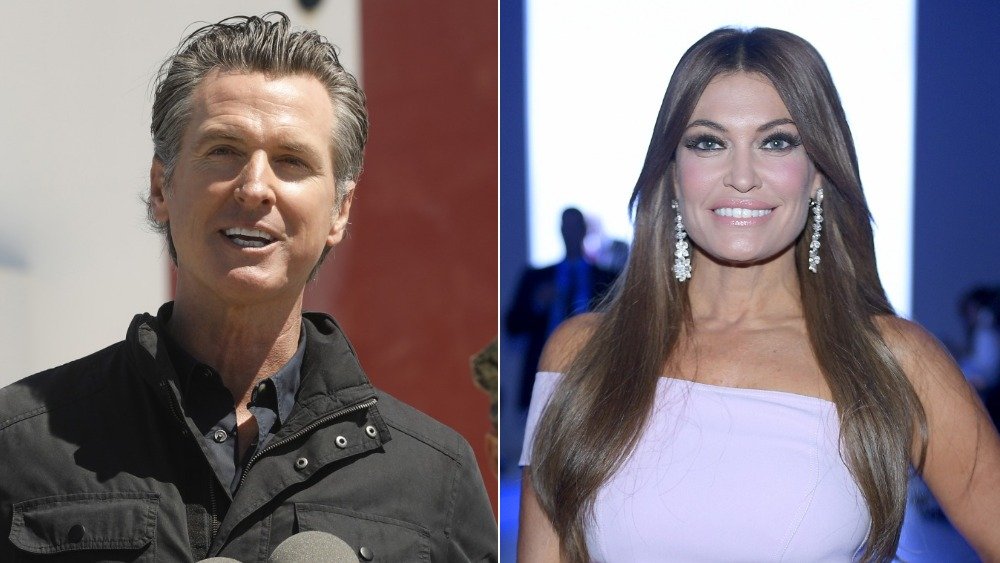 Pool, Roy Rochlin/Getty Images
California governor Gavin Newsom has been married to actress and filmmaker Jennifer Siebel Newsom since 2008. The two share four children, Montana, Hunter, Brooklynn, and Dutch. However, Newsom's marriage to Jennifer wasn't his first high profile relationship. In the early aughts, Newsom was married to former Fox News personality Kimberly Guilfoyle (via SF Gate). 
Guilfoyle was a San Francisco native who had modeled for clients including Victoria's Secret while completing her law degree at the University of San Francisco (via Business Insider). Newsom was a San Francisco entrepreneur who had made his fortune with wineries, hotels, and other business ventures before becoming a public servant. When they married, Guilfoyle was working as a prosecutor under District Attorney Terence Hallinan, and Newsom was on the San Francisco Board of Supervisors (via San Diego Union Tribune). Soon after their wedding, both their profiles would rise, leading to the marriage's eventual demise.
Gavin Newsom and Kimberly Guilfoyle were compared to the Kennedys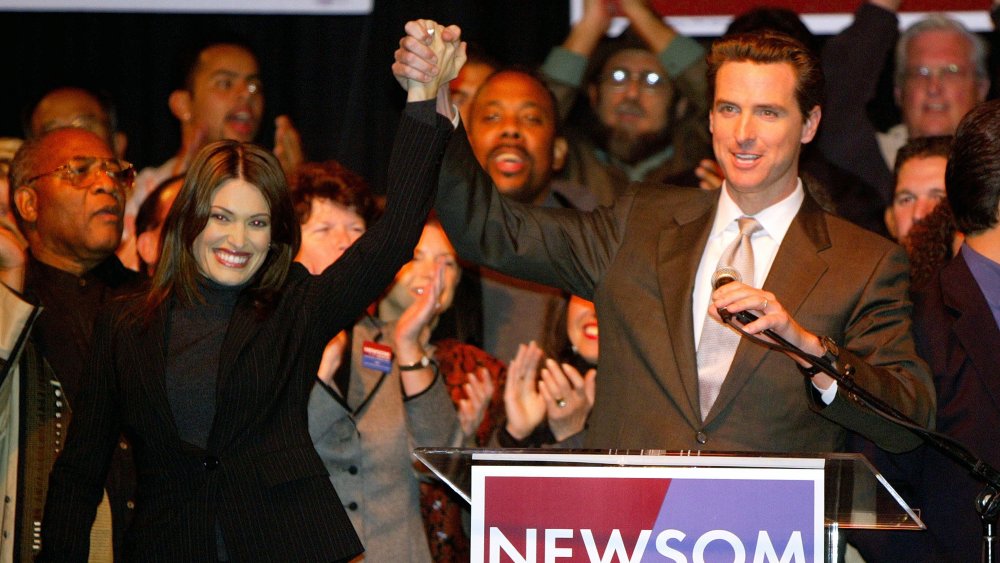 Justin Sullivan/Getty Images
Newsom and Guilfoyle married in a lavish ceremony in 2001, with a 500 person reception held at Ann and Gordon Getty's home. In 2003, Newsom was elected mayor of San Francisco. At the same time, Guilfoyle's star was on the rise, as she drew notice for her work on the murder trial over the death of Diane Whipple. In 2004, Guilfoyle became the host of the CourtTV show Both Sides, which filmed in New York City. Guilfoyle moved to the East Coast, while Newsom remained in San Francisco.
Despite the distance, the couple was featured in several magazine profiles, including a Harper's Bazaar piece which compared them to the Kennedys' Camelot years. However, there was trouble beneath the surface of their relationship. In 2005, the couple announced they would be filing for divorce, blaming the split on the bicoastal distance. Additionally, Guilfoyle's friends claimed that, despite her high profile wedding, she had "never signed on" to be the wife of a mayor.
Kimberly Guilfoyle's life after her first marriage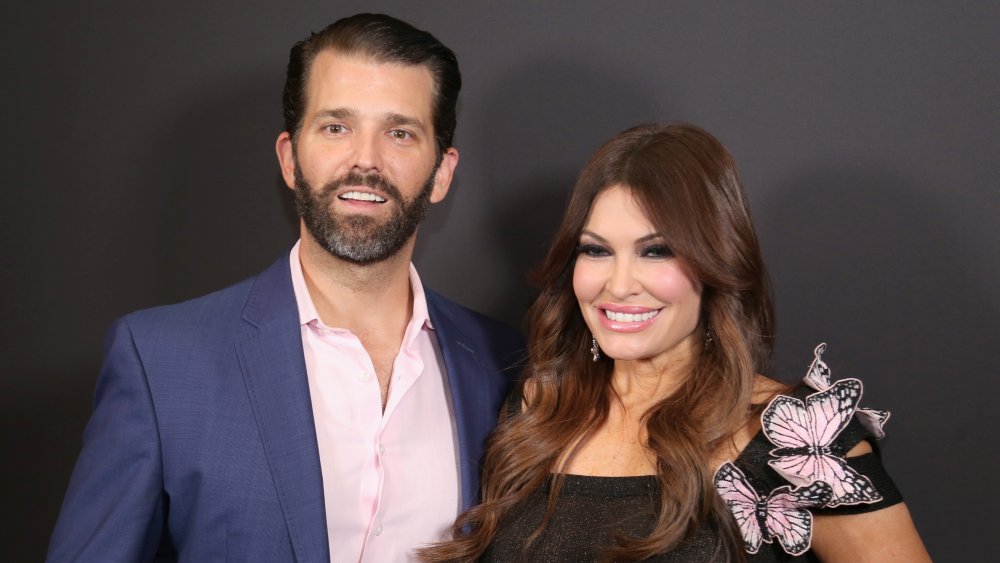 Manny Carabel/Getty Images
In 2006, Guilfoyle moved from CourtTV to Fox News, where she began hosting their weekend show, The Lineup. In 2011, she moved on to become one of the hosts of The Five, as well as occasionally appearing on the programs The O'Reilly Factor, Hannity, and Fox and Friends. She was reportedly considered by President Trump as a press secretary.
Newsom wasn't the only one to marry a second time; Guilfoyle also found love again soon after her divorce. In 2006, she married model and furniture heir Eric Villency. Guilfoyle and Villency had a son together, and later divorced in 2009. In May 2018, Guilfoyle started dating Donald Trump, Jr. (via Page Six). While Newsom has revealed little of his thoughts on Trump and Guilfoyle's relationship, he affirmed that the topic had come up in his conversations with President Trump. "We may have had a private moment on that conversation, which in and of itself, makes life just interesting," Newsom said.