The Truth About Gavin Newsom's Wife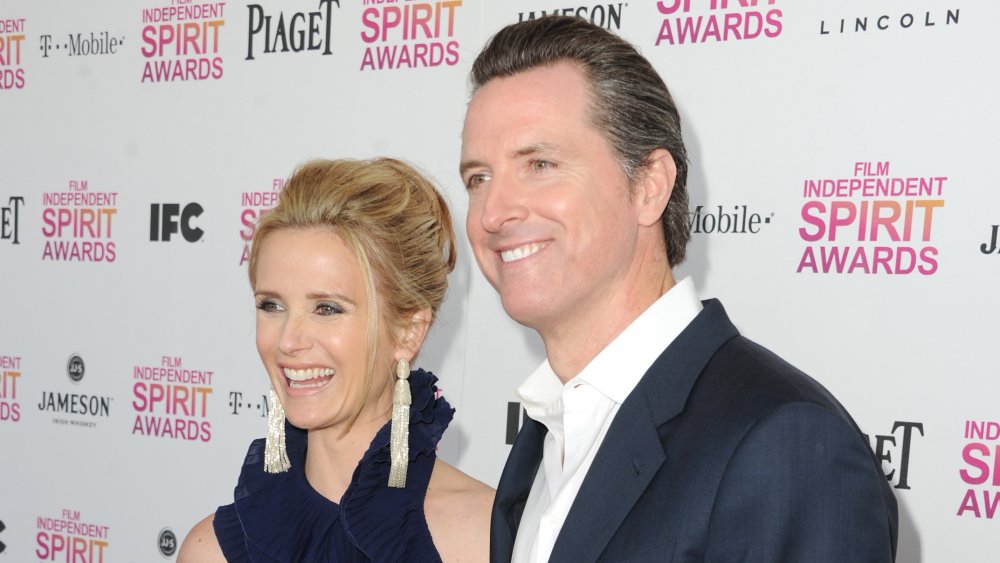 Kevin Winter/Getty Images
Occasionally, a blind date can lead to a happily ever after. That's exactly what happened to California governor Gavin Newsom and his wife, Jennifer Siebel Newsom. Jennifer and Gavin met on a blind date set up by their friend, Kathy Wilsey at the Artists Ball in 2006 (via SF Gate). Though Jennifer knew little about Gavin beyond his political aspirations, they soon hit it off. "We had so much in common, we were blown away — from our love for Africa to our interests in political issues to art and the wine business and college sports," she said. Her friends agreed. Party planner Stanlee Gatti said, "I actually think they were made for one another. You know the kind of thing where people finish each other's sentences? They do." 
Gavin proposed to Jennifer in Hawaii just at the end of 2007. The Newsoms wed in a lavish ceremony on a Montana ranch in 2008, according to SF Gate. Jennifer rode a black stallion to the wedding and wore two Vera Wang gowns. Their first daughter, Montana, was born in 2009, followed by Hunter, Brooklynn, and their youngest, Dutch (via Mercury News). According to CalMatters, unlike previous California governors, Gavin moved his children into the Governor's Mansion.
Jennifer Siebel Newsom's acting aspirations and filmmaking successes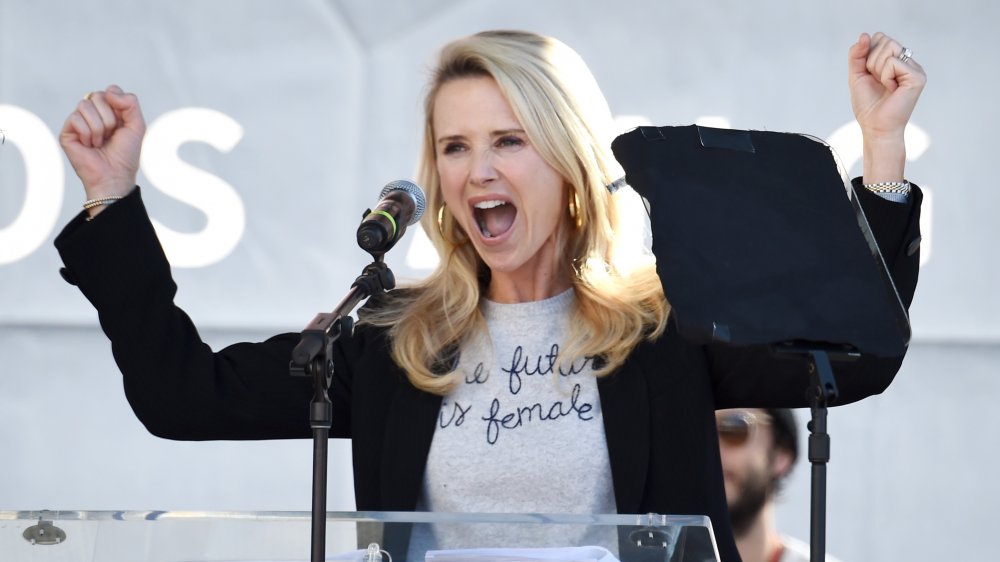 Amanda Edwards/Getty Images
Jennifer Siebel Newsom pursued acting early in her career, appearing in a number of high profile projects including the TV show Mad Men and the movie musical adaptation Rent (via IMDb). After she graduated from Stanford and Stanford's Graduate School of Business, Newsom moved on to filmmaking. She wrote, directed, and produced the 2011 documentary Miss Representation, which focused on women's representation in media. Miss Representation premiered at the Sundance Film Festival, which was broadcast on OWN: the Oprah Winfrey Network.
The success of Miss Representation inspired Newsom to create The Representation Project, a nonprofit working to shift public perception of gender norms. Through The Representation Project, Newsom created two more documentaries, The Mask You Live In, which focused on toxic masculinity, and The Great American Lie, which addressed inequality. The Representation Project also created popular social media campaigns including #AskHerMore, which called on reporters to challenge sexist, appearance-based questions and focus on women's achievements.