Meghan Markle's Comments About Voting Are Turning Heads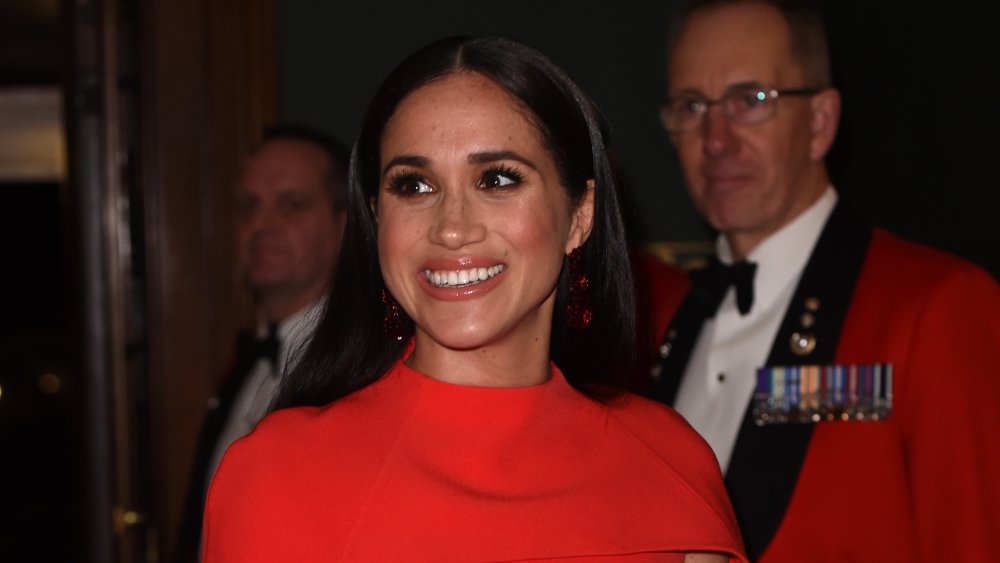 Wpa Pool/Getty Images
The Duchess of Sussex has a message for anyone planning to sit out the 2020 election: "If you're not going out there and voting, then you're complicit. If you're complacent, you're complicit," said Meghan Markle at the recent When All Women Vote virtual couch party, organized by United State of Women and When We All Vote, a voting nonprofit launched in 2018 by a panel of diverse heavy hitters including Michelle Obama, Selena Gomez, Tom Hanks, Lin-Manuel Miranda, Megan Rapinoe, and Kerry Washington (via HuffPost). "We can and must do everything we can to ensure that all women have their voices heard. Because at this juncture, if we aren't part of the solution, we are part of the problem," she said.
Though she did not call out President Trump by name, Markle's comments turned heads on both sides of the Atlantic, prompting Good Morning Britain presenter and former Celebrity Apprentice star Piers Morgan to tweet his displeasure: "The Queen must strip the Sussexes of their titles. They can't remain as royals & spout off about foreign elections in such a brazenly partisan way."
Why Meghan Markle is speaking her mind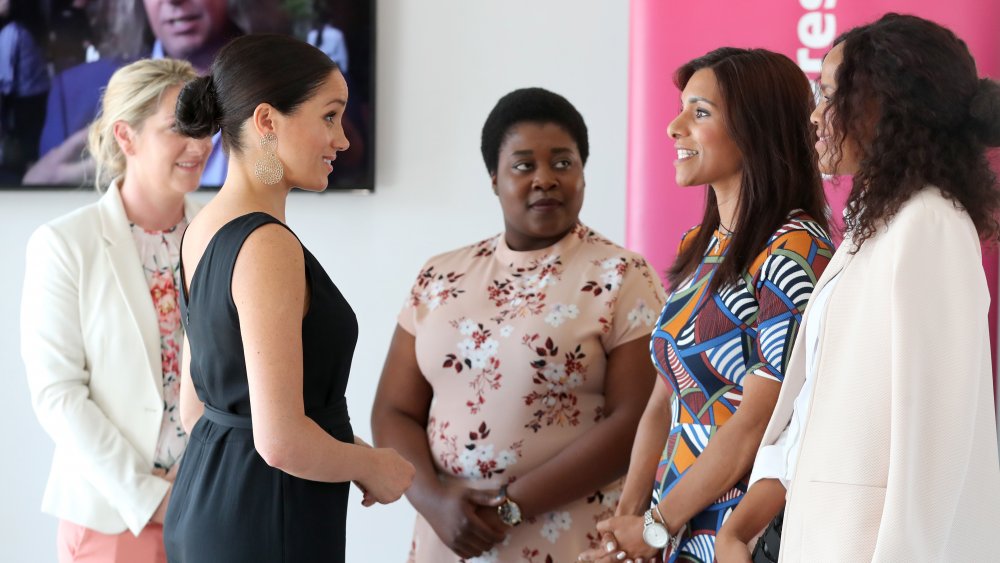 Chris Jackson/Getty Images
While there is no law forbidding members of the royal family from voting in elections, the royal family website states that the queen "has to remain strictly neutral." However, Meghan Markle, a U.S. citizen, does not see remaining neutral this November as an option. "I know what it's like to have a voice, and also what it's like to feel voiceless," she said in an interview for Marie Claire.
With just over two months left until the presidential election, the Duchess opened her remarks for the When All Women Vote event by offering a history lesson on the 100th anniversary of the ratification of the 19th Amendment, which gave women the right to vote. She also took the opportunity to speak out against voter suppression, particularly for women of color.
"As we look at things today, though it had taken decades longer for women of color to get the right to vote — even today we are watching so many women in different communities who are marginalized still struggling to see that right come to fruition," Markle said, adding, "It's just simply not okay. And when we look at the attempts at voter suppression, and what that's doing, it's all the more reason we need each of you to be out there supporting each other to understand that this fight is worth fighting."