Maryanne Trump Barry Turns Heads With Comments About Brother Donald Trump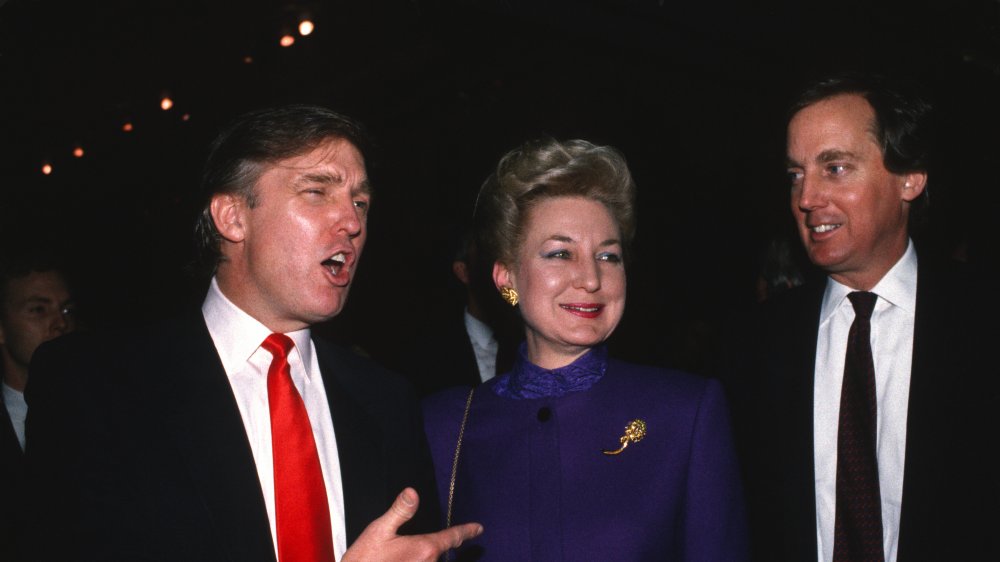 Sonia Moskowitz/Getty Images
There were bound to be some shocking revelations when Mary Trump released her book Too Much and Never Enough: How My Family Created the World's Most Dangerous Man. It claims that President Donald Trump paid someone to take his SATs. That Mary Trump herself claimed to help the family hide evidence of their wealth from tax authorities.That his character was shaped by a household whose head — Fred Trump Sr — was a "high functioning sociopath" (via The Guardian).
And while it also seemed that the family was solidly behind the president — his deceased brother Robert had filed a lawsuit to stop the book from being published (via The Daily Beast) — it now also appears that the family wasn't as united as the president might have thought, because Mary Trump's source was the president's sister, former federal judge Maryanne Trump Barry.
A spokesman says Mary Trump had started to record her conversations with Barry after figuring out that her father's family lied to her about how much they were actually worth, and that she received far less as a result. And before you ask "Is that even legal?" it is under New York law, if one party in the conversation agrees — and in this case, that party was Mary Trump (via The Washington Post). 
Maryanne Trump Barry appears disturbed by her brother's actions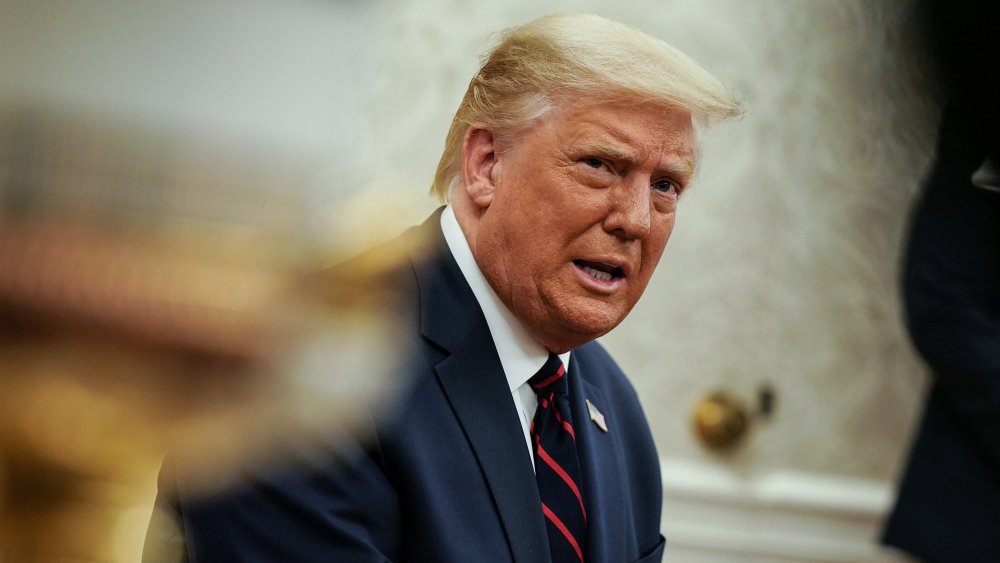 Pool/Getty Images
Maryanne Trump Barry appears to have no illusions about her brother. "All he wants to do is appeal to his base. He has no principles. None. None. And his base, I mean my God, if you were a religious person, you want to help people. Not do this," Barry told Trump in the secretly-recorded conversation. "His goddamned tweet and lying, oh my God," she said. "I'm talking too freely, but you know. The change of stories. The lack of preparation. The lying. Holy s***" (via The Washington Post).
President Trump had once told Fox News that he felt his sister should be serving on the border. To that, the former federal judge said, "What they're doing with kids at the border," obviously meant her brother "hasn't read my immigration opinions," which are reflected in court cases. In one court case, Barry had opined, "I have watched with concern the reports of immigration judges who fail to treat aliens appearing before them with appropriate respect and consideration and who fail to produce the quality of work that I expect from employees of the Department of Justice" (via FindLaw).
When Mary Trump asked her aunt what the president might have read, Barry's response was, "No. He doesn't read." Barry was also recorded saying, "It's the phoniness of it all. It's the phoniness and this cruelty. Donald is cruel" (via the Associated Press).
Maryanne Trump doesn't think highly of her brother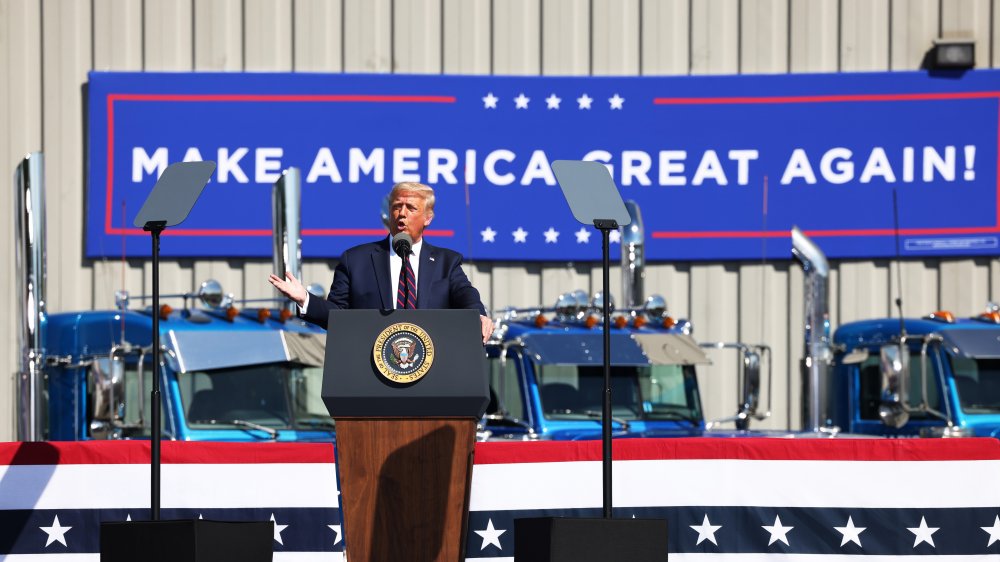 Michael M. Santiago/Getty Images
The Washington Post reports that Maryanne Trump Barry was angry with her brother because she turned to him for help in the 1980s when she wanted to be nominated for a federal judgeship. Trump had pushed a friend of Ronald Reagan, Roy Cohn, to get the female vote by appointing his sister as a federal judge in New Jersey. She got the nomination, and the president wouldn't let her forget the favor. She said, "He once tried to take credit for me. 'Where would you be without me?'" Barry said her response was, "You say that one more time and I will level you. [It was] the only favor I ever asked for in my whole life," and that she deserved the position on her own merit. "Donald is out for Donald, period," the former judge said.
And when Mary asked her aunt what her uncle had accomplished on his own, Barry replied, "I don't know," then said, "Well he has five bankruptcies." When Mary Trump responded with, "Good point. He did accomplish those all by his self," Barry responded with, "Yes, he did. Yes, he did. You can't trust him."
Mary Trump recorded conversations to protect herself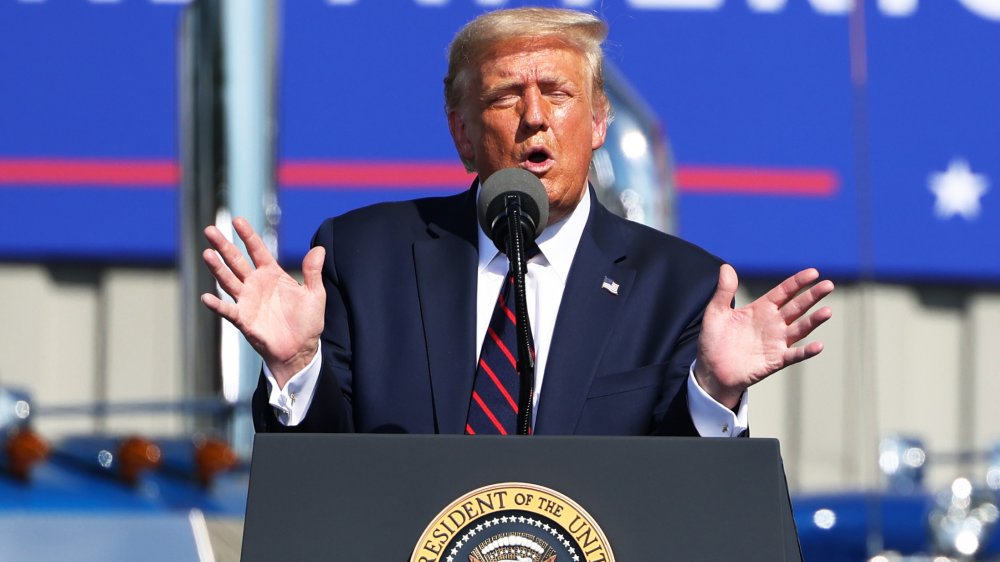 Michael M. Santiago/Getty Images
The recordings are the first time a member of the Trump family — aside from Mary — have been critical of the president. White House chief of staff Mark Meadows called it "a really sad day" when a family member tapes 15 hours worth of conversations, but her spokesman, Chris Bastardi told the Associated Press, "Mary realized members of her family had lied in prior depositions. Anticipating litigation, she felt it prudent to tape conversations in order to protect herself."
"She never expected to learn much of what she heard, including the president's sister, federal judge Maryanne Trump Barry, state that Donald Trump had paid someone to take an SAT exam for him," he said.