Kellyanne Conway Makes A Shocking Announcement Just Ahead Of The RNC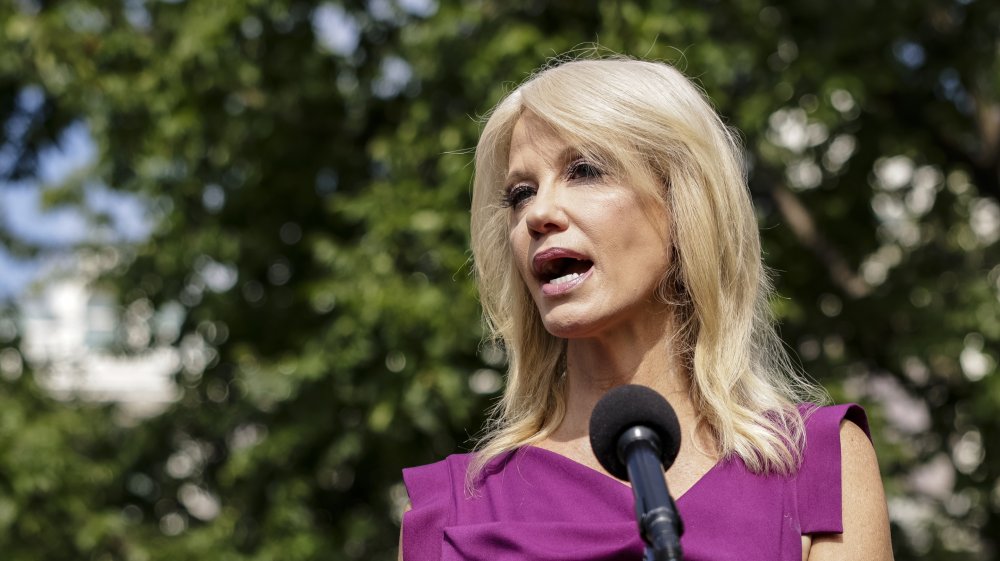 Samuel Corum/Getty Images
She may be scheduled to speak at the Republican National Convention this week, but Kellyanne Conway, a senior adviser to the Trump White House, made waves tonight when she announced that she will step down from her role. "I will be transitioning from the White House at the end of this month. George [her husband] is also making changes. We disagree about plenty but we are united on what matters most: the kids. Our four children are teens and 'tweens starting a new academic year, in middle school and high school, remotely from home for at least a few months. As millions of parents nationwide know, kids 'doing school from home' requires a level of attention and vigilance that is as unusual as these times," she said in a brief statement (via CNN).
Conway's husband George, who is a D.C. lawyer who founded the anti-Trump GOP group The Lincoln Project (via The Hill), also took to Twitter to make a similar announcement: So I'm withdrawing from @ProjectLincoln to devote more time to family matters. And I'll be taking a Twitter hiatus. Needless to say, I continue to support the Lincoln Project and its mission. Passionately."
The Conways' joint decision to quit public life came after their daughter's social media call to be emancipated from her parents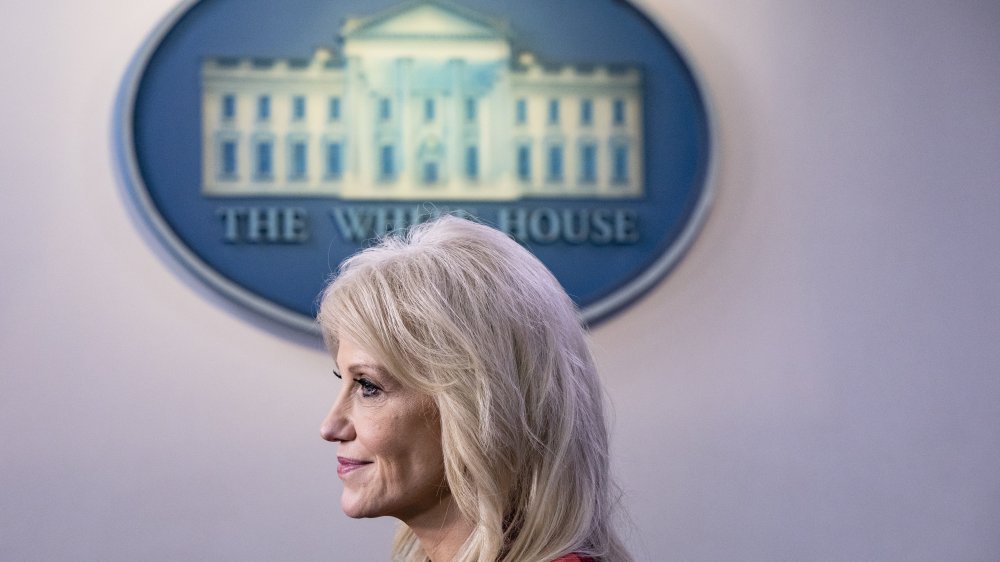 Samuel Corum/Getty Images
Times cannot have been easy for the Conway household. Kellyanne and George Conway's daughter, Claudia, has made no secret of her disdain of the Republican Party's position in general, and of the Trump Administration in particular. On Saturday night, Claudia said in several tweet which began with: "i'm devastated that my mother is actually speaking at the RNC. like DEVASTATED beyond compare. i'm officially pushing for emancipation. buckle up because this is probably going to be public one way or another, unfortunately. welcome to my life. i have been using social media as an outlet to express my passions, individuality, and to shed light on some hardships. i have been vulnerable for a reason. thank you for supporting me. my mother's job ruined my life to begin with. heartbreaking that she continues to go down that path after years of watching her children suffer. selfish. it's all about money and fame, ladies and gentlemen. as for my dad, politically, we agree on absolutely nothing. we just both happen to have common sense when it comes to our current president. stop 'stanning' him."
Kellyanne Conway: The decision to quit was her choice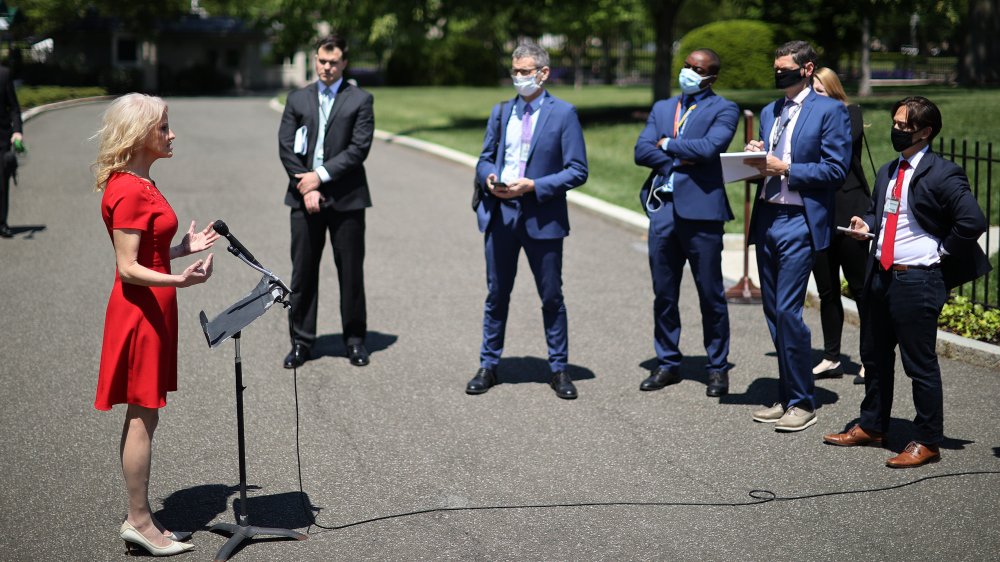 Chip Somodevilla/Getty Images
On Sunday, Claudia Conway returned to Twitter to deliver another series of tweets: "y'all love to twist everything i'm not getting emancipated because of my mom's job... it is because of years of childhood trauma and abuse. this is becoming way too much so i am taking a mental health break from social media. see y'all soon. thank you for the love and support. no hate to my parents please." And as a final word, she pinned a Tweet from July 29 that said: "reminder that a third party vote is a vote for trump!! don't feed into the fire. we must get him OUT. i am compelling my younger audience, if you can, to VOTE. every vote counts."
There was no mention of Claudia's tweets in her mother's exit statement, which continues: "For all of its political differences and cultural cleavages, this is a beautiful country filled with amazing people. The promise of America belongs to us all. I will be transitioning from the White House at the end of this month. George is also making changes. We disagree about plenty but we are united on what matters most: the kids... This is completely my choice and my voice. In time, I will announce future plans. For now, and for my beloved children, it will be less drama, more mama."