Giada De Laurentiis' 50th Birthday Bikini Snap Is Turning Heads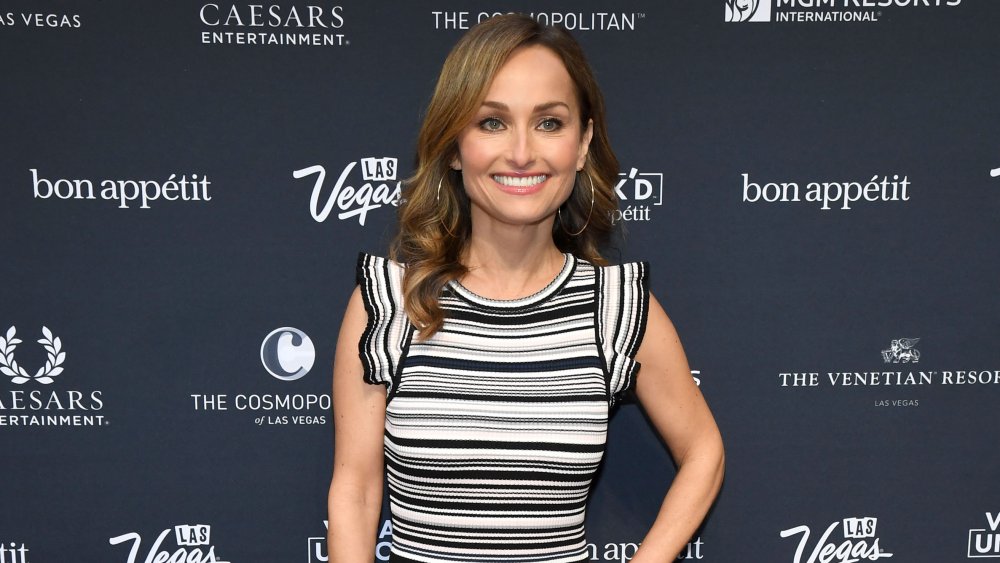 Ethan Miller/Getty Images
Food Network star, best-selling cookbook author, and mother, Giada De Laurentiis showed off her amazing physique this weekend. Known for her Italian recipes, ranging from classics like spaghetti to more-involved plates like chicken piccata, De Laurentiis is sharing more than food ideas with her fans on Instagram.
After her career took off with her 2003 Food Network show, Everyday Italian, De Laurentiis and her cooking became household staples. With her decadent recipes, fans often wonder how she keeps her petite figure. According to Parade, the cooking mogul shared her secrets for balancing her health, family, and high-powered career, saying, "You need to take care of your mind and your body before you can take care of anything else." She continued by telling the crowd at Create & Cultivate's Self-Care summit, "You need to take care of yourself first."
De Laurentiis also shared that her self-care routine has changed as life has taken her to different places. "Over the years, it's gotten longer and longer and longer, because as you get older, it gets more complicated!" she said. 
Giada De Laurentiis' 50th birthday post has everyone talking
To celebrate her 50th birthday, the celebrity chef took to Instagram to share a glimpse into her life — donning a red bikini on a paddle board. With abs for days, De Laurentiis captioned the snap, "Hello 50!" Racking up nearly 150,000 likes and 6,000 comments, her post attracted attention from fans and fellow celebs alike. Ree Drummond, the Pioneer Woman, commented, "Happy birthday, gorgeous Giada!!!" and fellow celebrity chef Andrew Zimmern wished her a happy birthday as well.
Fans noticed the 50-year-old's amazing look. One user wrote, "Legit can't believe you are 50. Italian genes!" with another saying, "I HOPE that's what 50 looks like for me." A few others of De Laurentiis' 1.6 million followers questioned how she cooks rich Italian food and keeps such a small frame. In an interview with Health, De Laurentiis explained her mealtime habits, "Everything in moderation. I know that's really hard for people to understand, but I grew up in an Italian family where we didn't overdo anything."
However, a source told Page Six otherwise, saying that the famous chef never eats what she cooks. "When Giada films her cooking show, she never eats. Never." Successful and talented, Giada De Laurentiis may not exactly practice what she preaches, but her followers love to get a look inside her life nonetheless.