The Truth About Kim Jong Un's Sister, Kim Yo Jong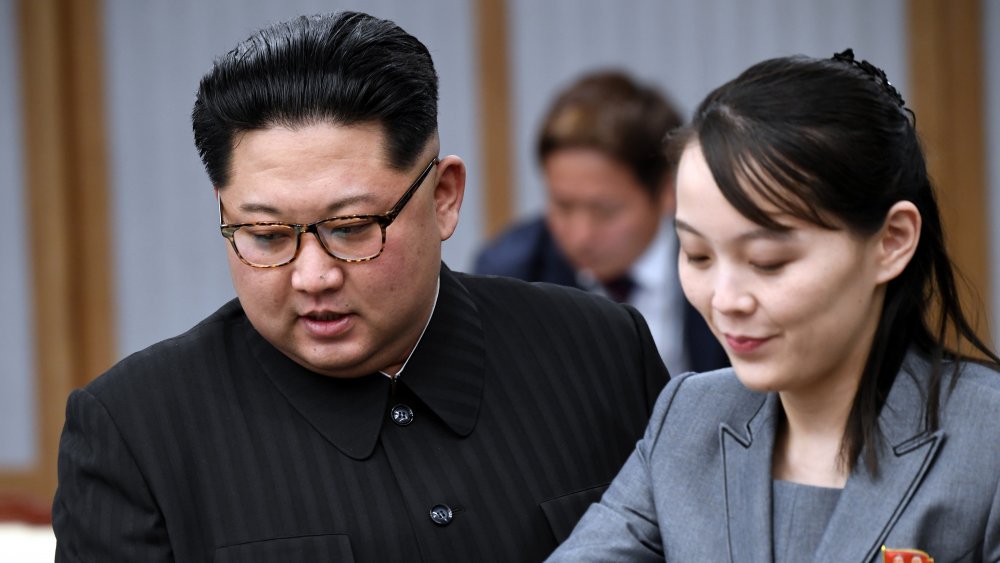 Pool/Getty Images
Amid reports that Supreme Leader of North Korea Kim Jong Un is in a coma comes the news that his sister, Kim Yo Jong, has taken on some of his duties.
The Yonhap News Agency reported that South Korea's spy agency, the National Intelligence Service, said that this shift is meant to "relieve (Kim's) stress from his reign and avert culpability in the event of policy failure." In a closed door meeting, the agency reportedly said that "Kim Yo Jong, the first vice department director of the Workers' Party Central Committee, is steering overall state affairs based on the delegation."
Jang Sung-min, former aid to the late South Korean president Kim Dae-jung, wrote on social media (via The Korea Herald) that he learned from a source in China that the North Korean leader is "comatose" and that, while his sister "is being brought to the fore," she has not officially been named as his successor.
Kim Yo Jong is reportedly close to her brother, Kim Jong Un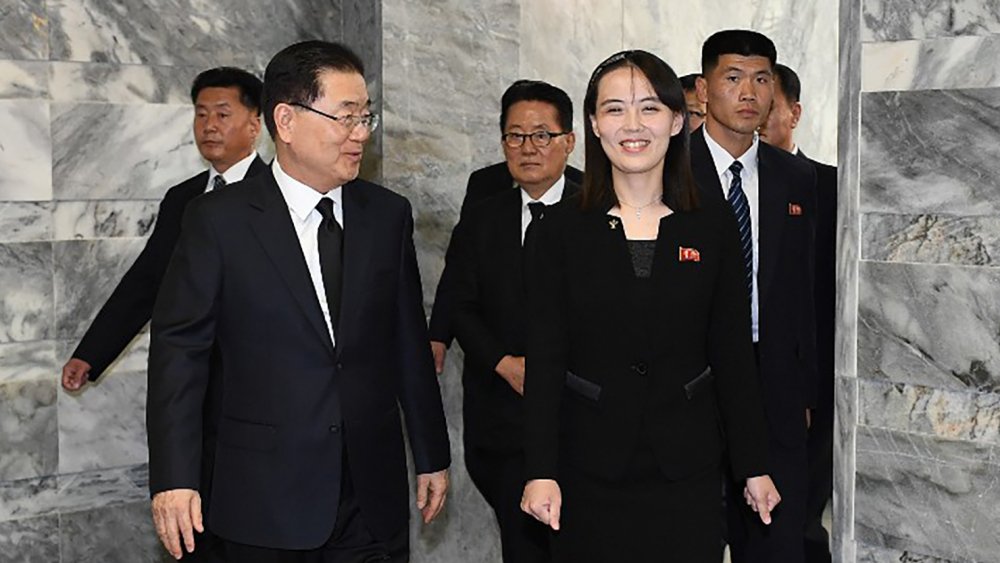 Handout/Getty Images
Born in 1987, Kim Yo Jong is reportedly close to her older brother. BBC noted that she is the youngest of the late Kim Jong Il's children only one of Kim Jong Un's siblings who is "considered a close and powerful ally." The siblings attended school in Switzerland at the same time. In 2018, Kim Yo Jong stepped into the international spotlight when she became the first member of the Kim family to visit South Korea, as the member of an Olympic delegation.
It is believed that Kim Yo Jong's relationship with her brother makes her the top contender to be his successor. While the North Korean leader is believed to have children, they are likely too young to take over.
The position is a tenuous one, though, as any potential rivals to the position could see her as a threat and have her killed. "Unless another member of the Kim family comes in charge, for her the things will be very simple," said Fyodor Tertitskiy of Seoul's Kookmin University. "Either she takes the mantle of the Supreme Leader or loses all power and potentially her life as well."