Melania Trump Renegotiated Her Prenup. Here's Why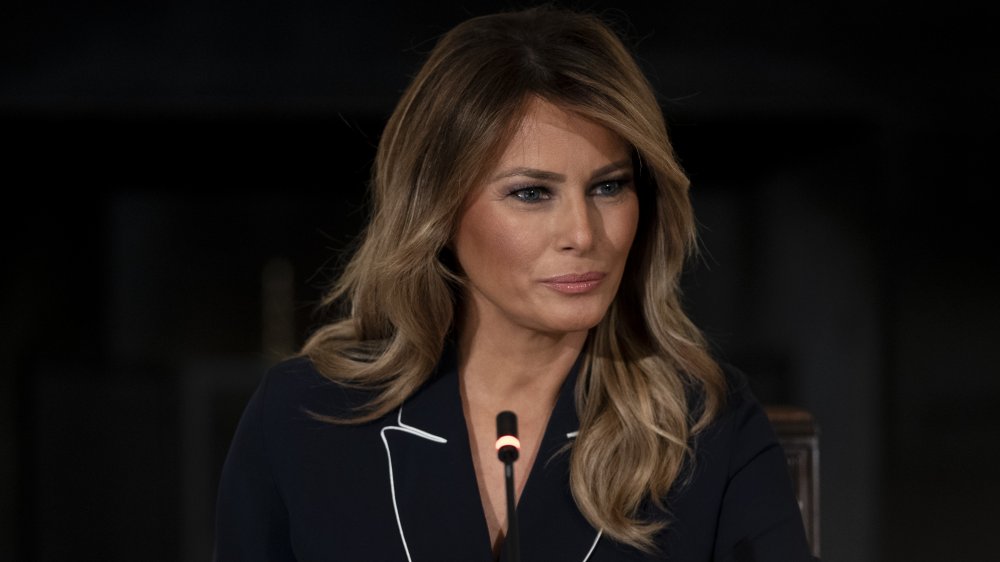 Drew Angerer/Getty Images
"Leverage: Don't make deals without it." That's a quote from Donald Trump's book The Art of the Deal and a notion he tweeted to the world in 2013. Interestingly, Melania Trump proved she knows a thing or two about leverage and how to use it when she delayed her move into the White House following Trump's 2016 election win. At the time, the Access Hollywood recording of Trump bragging about grabbing women had come to light, as well as rumors about an affair with former Playboy model, Karen McDougal (via The New York Times). Melania delayed her move by almost six months, despite the sky-high taxpayer costs involved with protecting her and her 10-year-old son, Barron, in New York. Many people theorized that marital strife was at play but the first lady claimed she simply didn't want to move Barron in the middle of a school year (via The Washington Post).
Now, according to the book The Art of Her Deal: The Untold Story of Melania Trump written by Washington Post reporter Mary Jordan, it seems Melania was using the delay as leverage in renegotiating her prenup with President Trump. The book, which was released in June of this year, reveals the renegotiation was possibly prompted by those scandals preceding the election and says Melania's proposed changes to the agreement centered around safeguarding Barron's future.
Melania Trump wanted to take care of her son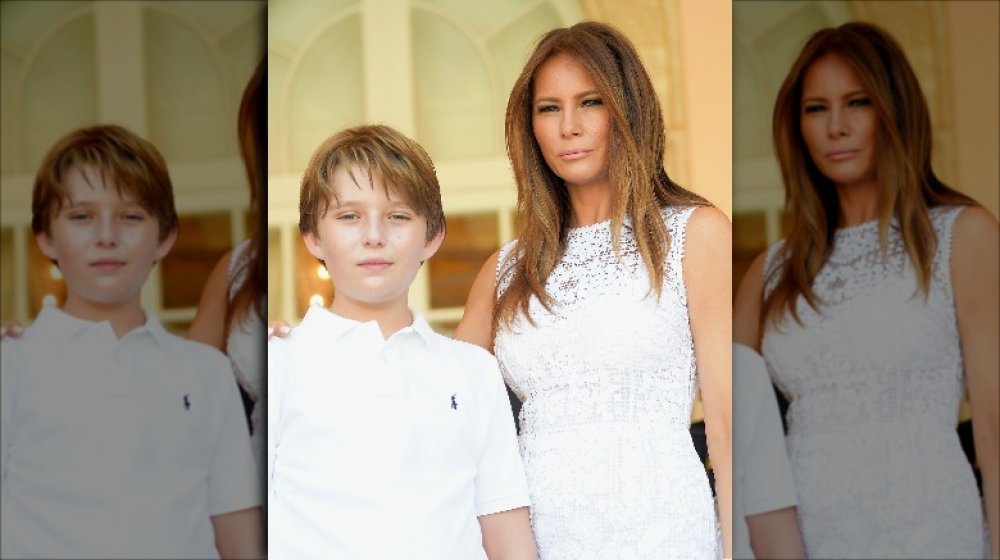 Getty Images
In her book, Jordan writes about how Melania needed time before moving into the White House "to amend her financial arrangement with Trump — what Melania referred to as 'taking care of Barron.'" Melania wanted to ensure Barron would receive the same advantages as Trump's other children Donald Jr., Ivanka, Eric, and Tiffany. According to The Washington Post, Jordan wrote, "She wanted proof in writing that when it came to financial opportunities and inheritance, Barron would be treated as more of an equal to Trump's oldest three children."
Mary Jordan, who counts a Pulitzer Prize among her accomplishments, conducted over 100 interviews prior to writing The Art of Her Deal, including conversations with former New Jersey governor Chris Christie and former friends and schoolmates of the First Lady. Still, NBC News reports Melania's chief of staff, Stephanie Grisham, said, "Yet another book about Mrs. Trump with false information and sources. This book belongs in the fiction genre."