Here's Why Melania Trump Almost Always Wears Sunglasses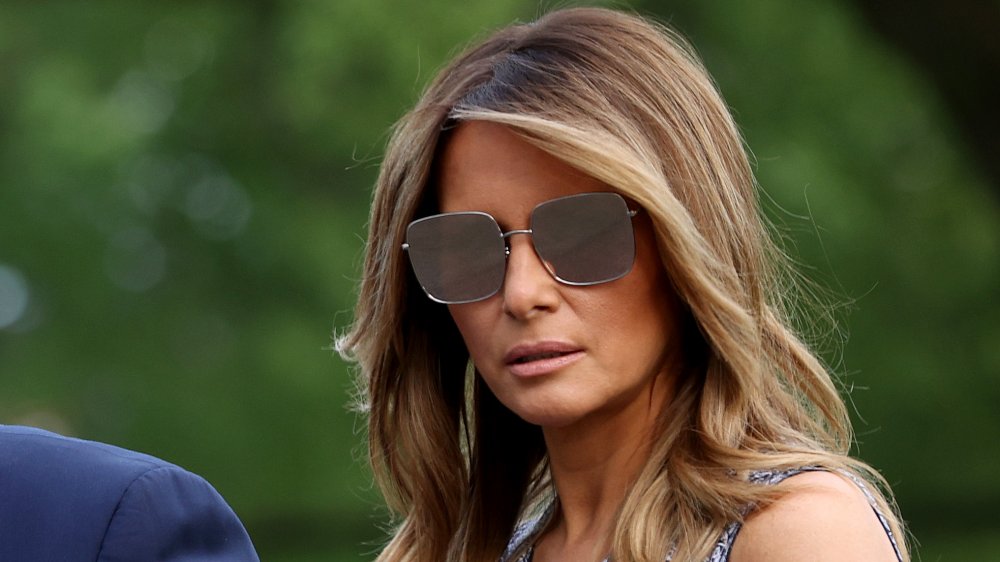 Win Mcnamee/Getty Images
Sunglasses are chic, protective, and an absolute fashion statement! Avid sunglass wearers Anna Wintour, Michael Kors, and the late Karl Lagerfeld are not the only iconic figures making this eye accessory a statement piece of their everyday style. First Lady Melania Trump is often photographed with her shades on. This leaves us all to collectively wonder, why?
Self-proclaimed fashion psychologist, Dawnn Karen, believes people, including Melania Trump, give clues through their style choices. In an interview with Daily Mail, Karen claims she believes Trump's oversized sunglasses are her way of saying, "I really don't want you to look at me, I'm not really a people-person but because of this presidency, because of this administration, I have to go out here and shake hands and be interactive, but I really feel shy. I really feel nervous." 
Wearing sunglasses as a shield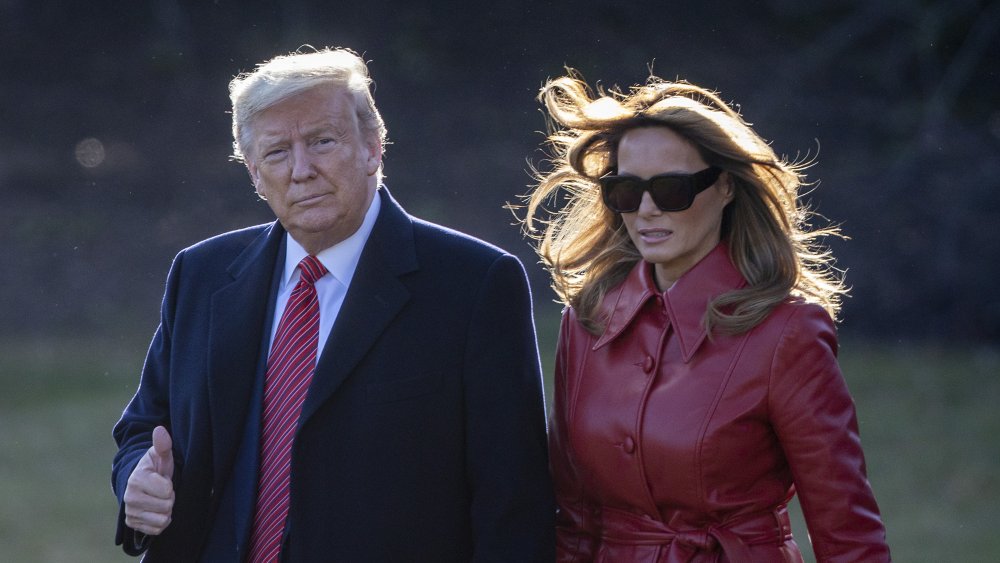 Tasos Katopodis/Getty Images
Since eye contact is known to be a meaningful part of making a connection, it is not surprising the First Lady has received some raised eyebrows for not taking off her shades while in the public, especially while attending meaningful events. In a recent commemoration for the 75th D-Day in Normandy, France, Trump was heavily criticized for keeping her sunglasses on during the serious occasion (via Pop Culture). Some even called it "disrespectful." Could Trump have been overcome by emotion instead?
But Karen surmises about the FLOTUS, "She tends to wear sunglasses and hats to shield herself from the public eye. As she's stated in previous interviews, she often feels as though she is being bullied" (via Pop Culture). This tugs at the heart strings. Living in the public eye cannot be easy at times. And besides, as Trump has said previously, "I wish people would focus on what I do, not what I wear."