Here's How Much Ben Carson Is Really Worth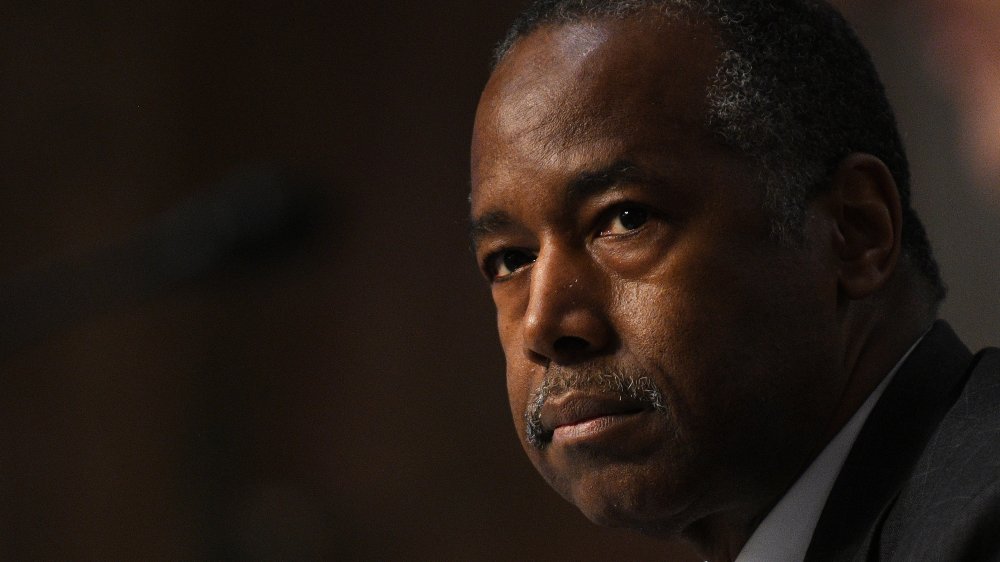 Pool/Getty Images
Like President Donald Trump himself, many of the people who have served in his Cabinet have a substantial net worth. One such person is Dr. Ben Carson, who has served as United States Secretary of Housing and Urban Development since 2017.
As noted by Biography, Carson hasn't always been wealthy. His father, a minister and factory worker, left the family when he was only 8 years old. Carson's mother, Sonya, often had to work as many as three jobs to make ends meet. Carson wrote in his memoir, One Nation: What We Can All Do to Save America's Future that, while he hated growing up in poverty, what his mother hated was the fact that he was "doing poorly in school" and pushed him to read more.
While Carson initially resented being made to stay inside reading instead of playing with his friends, it eventually opened up a whole new world of possibilities for him. "And as I read those stories, I began to see a connecting thread," wrote Carson. "I began to see that the person who has the most to do with you and what happens to you in life, is you... And I came to understand that I had control of my own destiny. And at that point I didn't hate poverty anymore, because I knew it was only temporary. I knew I could change that. It was incredibly liberating for me, made all the difference."
Ben Carson is worth millions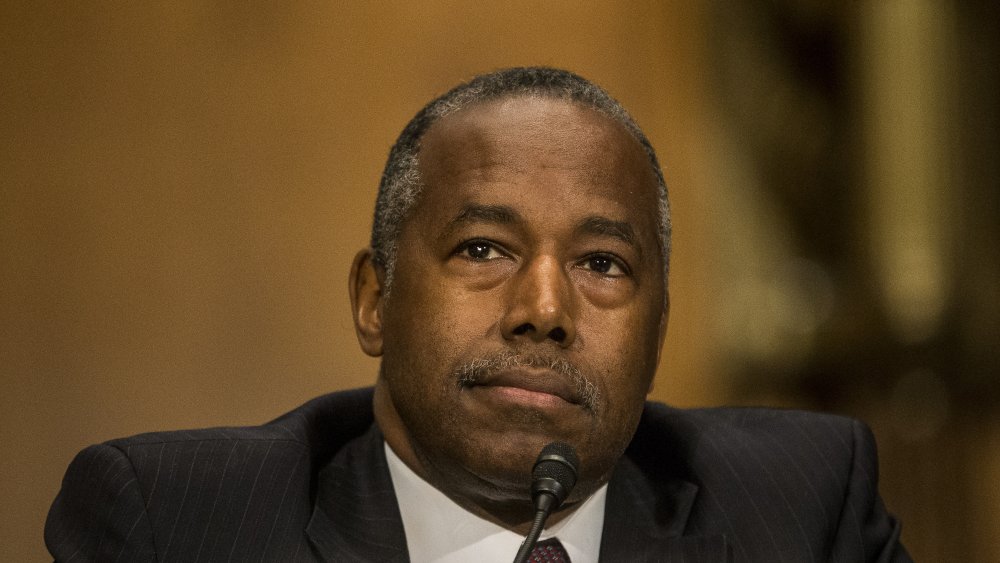 Zach Gibson/Getty Images
Inspired, Carson dedicated himself to his studies. He earned a full ride to Yale, where he earned a B.A. in psychology. After that, he went to medical school at the University of Michigan, and became a neurosurgeon.
As a neurosurgeon, Carson made a pretty penny. According to Glassdoor, the current national average salary for a neurosurgeon is $571,814. Not all of Carson's fortune came from medicine, though. Per Forbes, in the late 90s Carson joined the boards of Costco and Kellogg which paid him more than $5 million. He also earns royalties from his books, which include his memoir One Nation: What We Can All Do to Save America's Future and another memoir, Gifted Hands: The Ben Carson Story. This, along with the salary he earns as a member of Trump's cabinet, have amassed him a fortune of $20 million.
While Carson's presidential run in 2015 may have been one of the reasons that Trump later appointed him to his Cabinet, Carson's wealth was also one of the reasons that the president wanted him as part of his administration. "I want people that made a fortune!" he told supporters in a rally celebrating his win in December 2016 (via Politico). Trump added that he was "putting together one of the great cabinets that has ever been assembled in the history of our nation."