Walmart Vs. Amazon: Which Is Better For Online Shopping?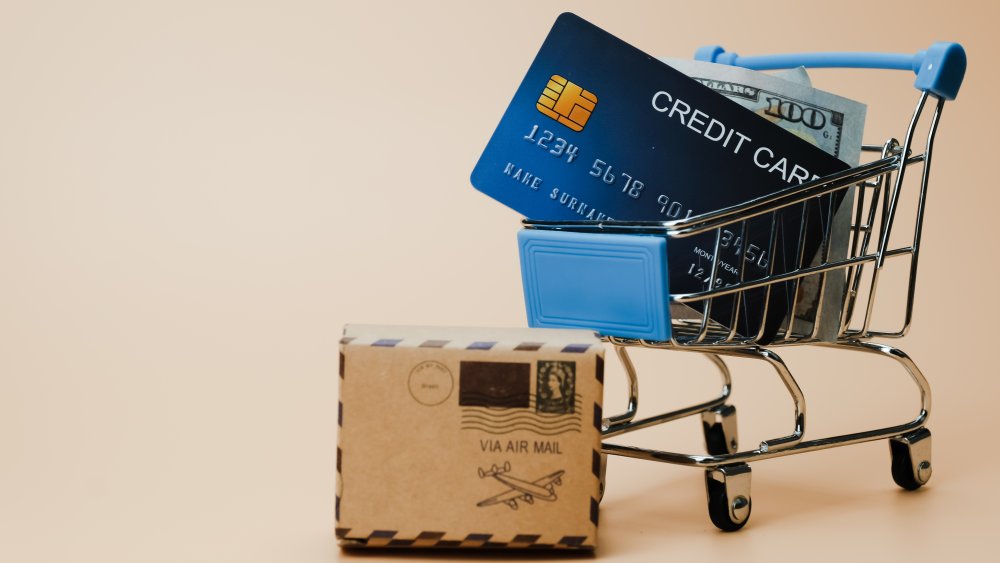 Shutterstock
Online shopping is a huge part of our lives, especially during the pandemic. When you're about to shop from a major seller, how can you know if you're picking the right one? If you're not sure whether to go Amazon or Walmart, this may help you decide. 
Dennis Green at Business Insider ordered similar items from both retailers, including an ethernet cable, a Reese's Easter Peanut Butter Egg, and a Blu-ray DVD. Amazon informed him that his delivery would be delayed, while Walmart canceled his ethernet cable, no reason given. Still, despite that email, Amazon's packages arrived on the date they'd been supposed to arrive all along. As all the packages began to hit his doorstep, Green noted that Amazon's were all thrown in a box together without any care given to packaging, while Walmart shipped some items in their own overly large boxes.
In the end, the deliveries were pretty comparable — if you're already an Amazon Prime member. If you're not, and you're placing an order above $35, you're better off going with Walmart to enjoy free two-day shipping.
Walmart vs. Amazon: Other factors to consider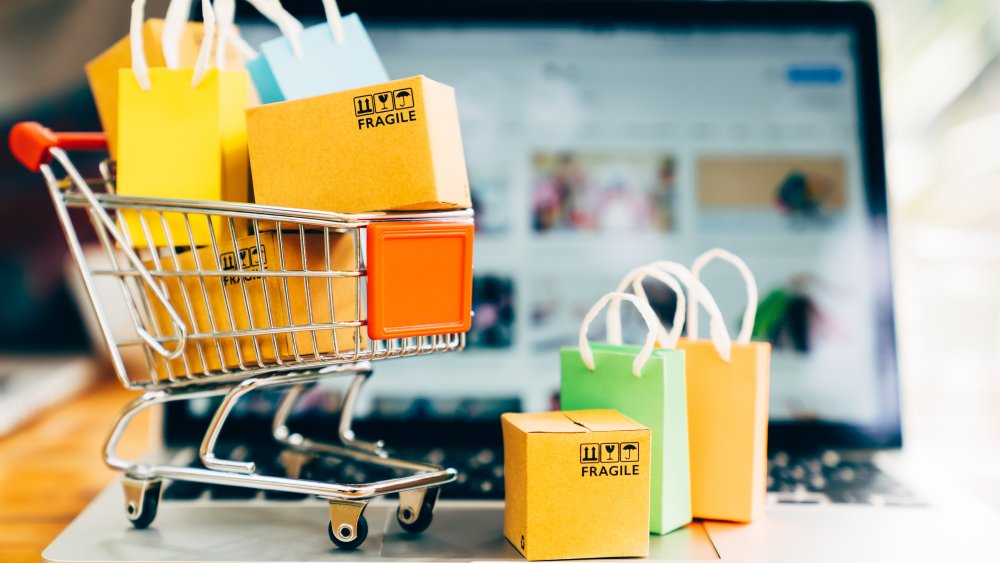 Shutterstock
According to Forbes, Amazon wins out when it comes to customer service. Both companies have a chief customer officer, a top executive whose job is to make sure that the customer experience is as smooth as possible — but Amazon's doing it a little better. The American Customer Satisfaction Index reports that 83 percent of customers were satisfied with Amazon in 2019, a slight increase from the previous year, compared to 74 percent of Walmart customers, which remained constant from the prior year. 
Walmart, however, wins when it comes to sustainability (via Forbes). Neither company is known for its eco-friendly approach — if you really want to go green, shop small and look into the company's practices. Apps like Good on You and GreenChoice can help you make the right decision. However, between Walmart and Amazon, the former is more honest with consumers about their carbon emissions and their environmental goals (even though they did ship Green's items individually).
Over all, the sites' pros and cons more or less balance out. Walmart has a smaller selection, but certain products are easier to find. Amazon has more options, which can get overwhelming, but it also offers you more choice. Ultimately, it may come down to personal preference.