Kayleigh McEnany's Resume May Surprise You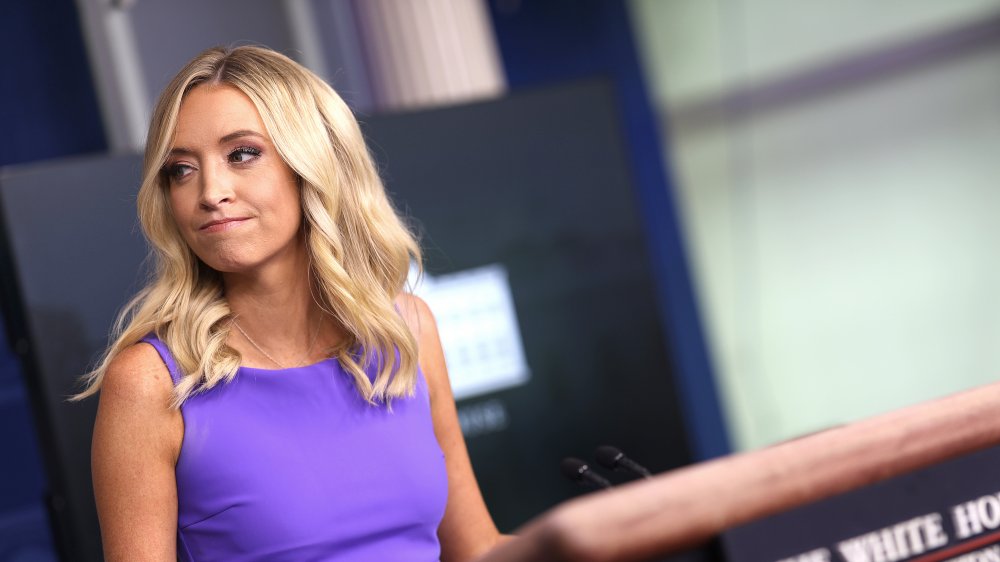 Win Mcnamee/Getty Images
Kayleigh McEnany's mentor at CNN, commentator Van Jones, once told The New York Times, "People keep taking her lightly, and they keep regretting it." McEnany has been remarkably successful at a young age; she was named as Donald Trump's press secretary earlier this year, shortly before her 32nd birthday. McEnany had previously worked at Fox News and CNN before working with Trump's 2020 presidential campaign.
While it's notable that McEnany made many impressive achievements at a young age and now has a prominent position in the Trump administration, she hasn't always been a fan of the president. In 2015, she was critical of Trump's comments about people from Mexico, when he said the country was sending rapists into the country. "To me, a racist statement is a racist statement," she told CNN. "I don't like what Donald Trump said. Donald Trump has shown himself to be a showman, I don't think he is a serious candidate. I think it is a sideshow. It's not within the mainstream of the candidates."
Kayleigh McEnany's academic and political background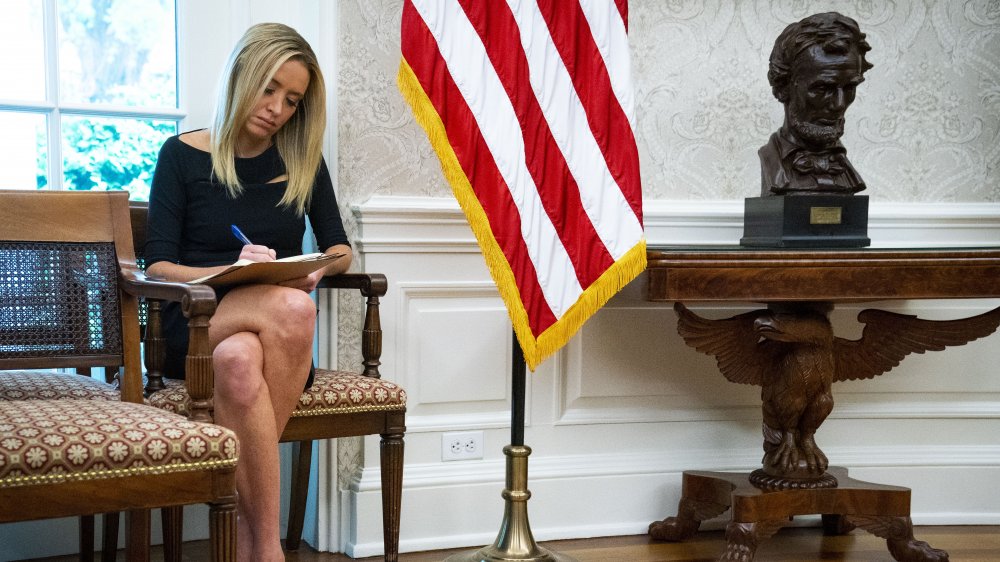 Pool/Getty Images
However, she soon decided to throw herself completely behind his candidacy for president prior to his election in 2016 after attributing her comments to watching too much CNN. She didn't come by her political interest casually — McEnany acquired a taste for politics early. While attending high school in Florida, McEnany volunteered for the 2004 Bush-Cheney campaign (via The Guardian). McEnany has an impressive academic record, getting her undergraduate degree at Georgetown's foreign service school and a law degree at Harvard. While attending Georgetown, she interned at the White House under George W. Bush and spent a year as an exchange student at Oxford.
Between Georgetown and Harvard (to which she transferred after entering University of Miami Law School), McEnany's career in on-camera news began when she worked as a research assistant for Mike Huckabee's show on Fox News. When she realized there were no imminent on-air prospects for her at Fox, she chose to attend law school. While attending law school, she began appearing as a contributor for CNN. Much of her time on-air was spent promoting then-candidate Trump. After Trump's election, McEnany became a spokeswoman for the Republican National Committee. She soon became a spokeswoman for Trump's 2020 campaign.