Doja Cat: What The Singer's Real Name Means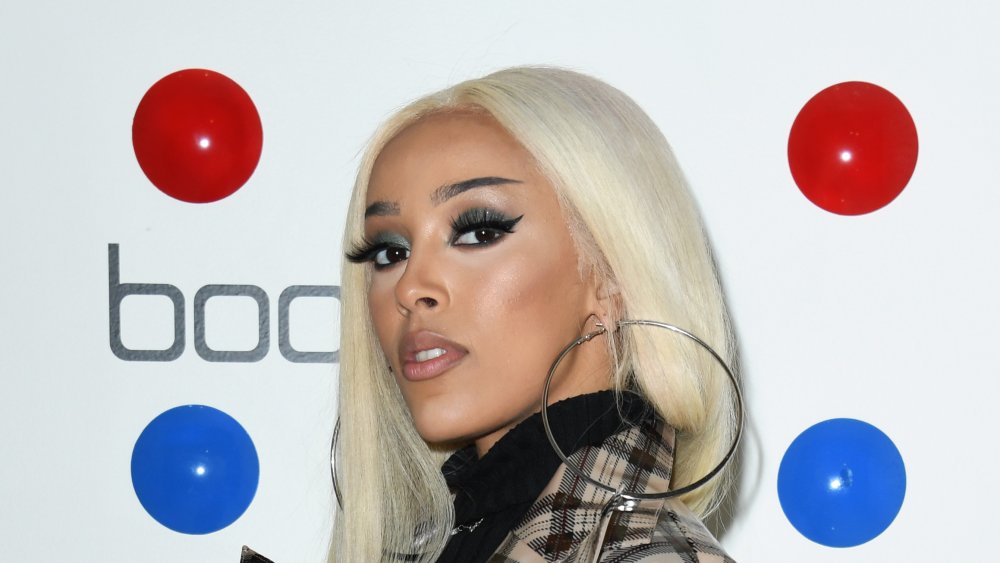 Jon Kopaloff/Getty Images
Have you ever wondered how Doja Cat got her unique stage name? Or, what her real name actually is? Yeah, we have too. Well, according to PopBuzz, the singer's given name is Amalaratna "Amala" Zandile Dlamini. She totally adores cats — that much is pretty obvious when it comes to how to got her performance name. But it turns out "Doja" is another word for marujuana — are we the only ones who didn't know that? And Doja Cat is pretty into that, too. "I was heavily addicted to weed and weed culture, so when I began rapping I thought of the word 'doja' and how it sounds like a girl's name," she explained to Dazed. 
The star's real name speaks to her heritage — her mother is Jewish American, while her father is South African (via Cheat Sheet). According to Names.org, Amalaratna is an African moniker that is actually the combination of two names: Amala and Ratna.
A deeper look into the meaning of Doja Cat's unique name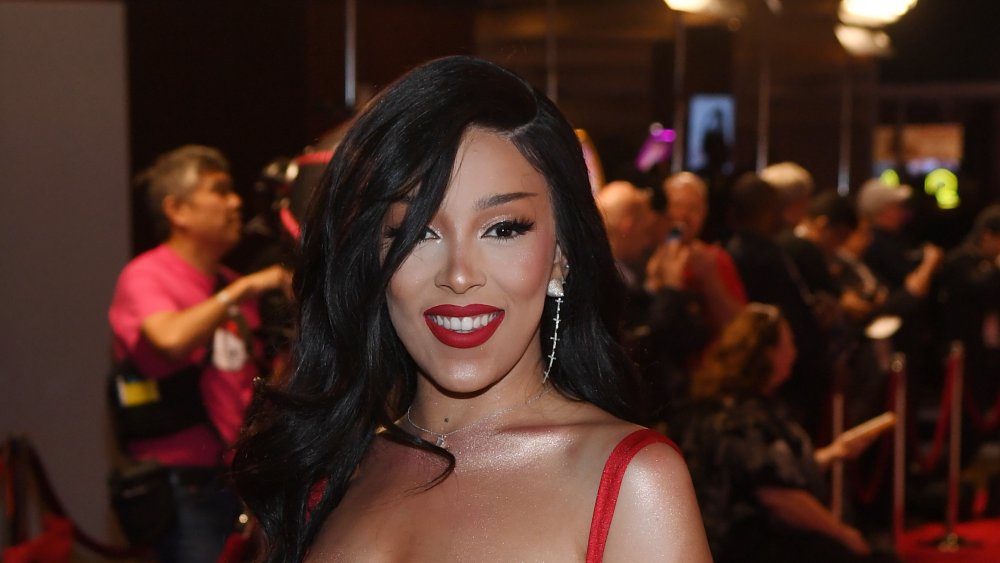 Ethan Miller/Getty Images
Babynames.com notes the girl's name Amala means "pure" in Sanskrit. Meanwhile, Ratna, also a Sanskrit name, means "gem." There's no doubt Doja Cat is a "pure" talent, and a "gem" of one, too! Meanwhile, according to numerology, a person named Amala is destined for achievement and financial success — check! Ratna is someone who can also inspire people, and Doja Cat definitely has that going for her as well.
Consider that Zandile, the singer's middle name, is of Zulu origin, according to Babynames.com. This beautiful name means "they have multiplied." A person with this moniker is said to possess a ton of self-confidence, as this star clearly does. She is also very determined.
And, now you know the meaning behind both Doja Cat's stage name and her given one. If someone asks, you can definitely "Say So."