Here's How Much Machine Gun Kelly Is Really Worth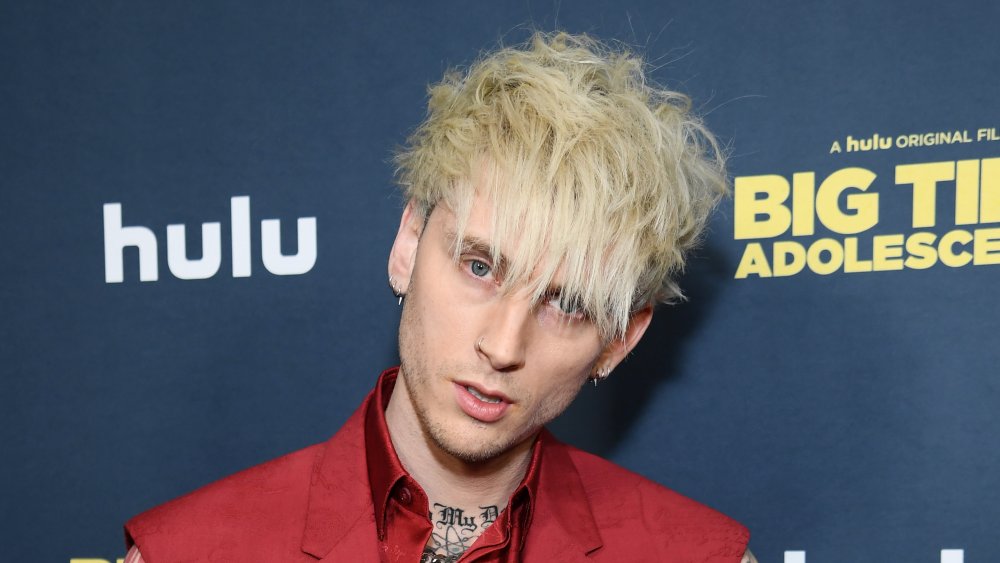 Dimitrios Kambouris/Getty Images
Machine Gun Kelly has come a long way from working at Chipotle to support himself (via Celebrity Net Worth). The 30-year-old rapper is worth an impressive chunk of change, but it took him some time to get there. Born Colson Baker, Machine Gun Kelly was brought up by missionary parents — the family moved all over the country and the world (via Cleveland.com). His dad mainly raised him, and would lose his job. They settled in Cleveland, and the star later struggled with drug addiction, specifically heroin (via The Fix).
The rapper launched his career with a set of mix tapes, the first of which came out in 2006 (via Cheat Sheet). By 2010, Machine Gun Kelly had been recognized at the Ohio Hip-Hop Awards. In 2009, he performed at the Apollo Theatre in Harlem. According to Cheat Sheet, he was the first caucasian rapper to win back-to-back victories at the famed theater's amateur night. Soon he would be signed by Bad Boy/Interscope Records, a deal that came just in time, as he was on the verge of being evicted from his apartment.
From eviction to worldwide fame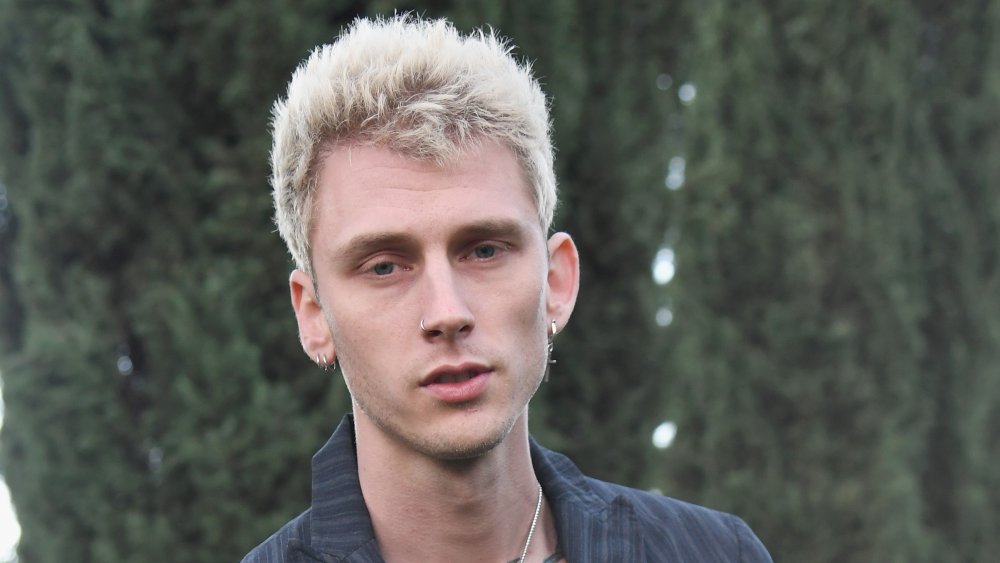 Kevin Mazur/Getty Images
Machine Gun Kelly has released four studio albums, and is set to release a fifth, Tickets to my Downfall. So the star clearly makes plenty of money from his music career. He has collaborated with other major music heavyweights like Camila Cabello and DMX. One star he isn't likely to collaborate with anytime soon is Eminem, due to their ongoing beef.
The rapper, who now lives in a six bedroom home in the San Fernando Valley according to The New York Times, also has a budding acting career. He has appeared in Beyond the Lights, The Land, Bird Box, The Dirt, and Big Time Adolescence. "I was always the one who had a camera wherever I went. So I guess I always wanted something to do with film," he told The Times.
Well, whatever he's doing, it's working. Machine Gun Kelly is worth an impressive $10 million, and we can only imagine his career will be on an upward trajectory from here on out.