Details We Know About Chadwick Boseman's Tragic Death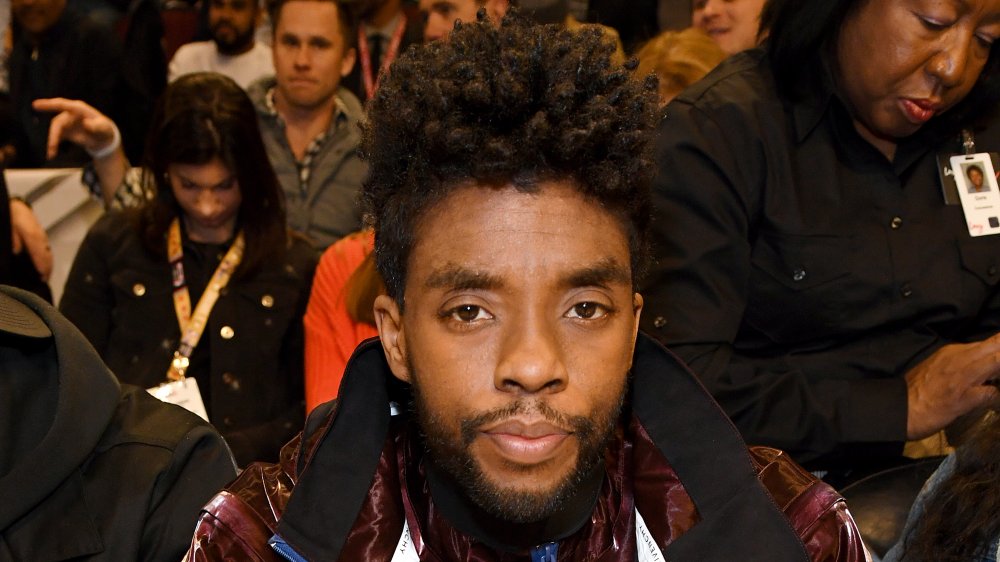 Kevin Mazur/Getty Images
It was with total shock that the world learned of Chadwick Boseman's passing on Friday night, as posts went up on his social media accounts breaking the tragic news of the 42-year-old actor. Boseman had been battling cancer for four years, though it was not something the actor spoke of publicly. 
"It is with immeasurable grief that we confirm the passing of Chadwick Boseman," the Instagram post read. "Chadwick was diagnosed with stage III colon cancer in 2016, and battled with it these last 4 years as it progressed to stage IV. A true fighter, Chadwick persevered through it all, and brought you many of the films you have come to love so much. From Marshall to Da 5 Bloods, August Wilson's Ma Rainey's Black Bottom and several more, all were filmed during and between countless surgeries and chemotherapy. It was the honor of his career to bring King T'Challa to life in Black Panther. He died in his home, with his wife and family by his side. The family thanks you for your love and prayers, and asks that you continue to respect their privacy during this difficult time."
Chadwick Boseman got emotional speaking of fans diagnosed with cancer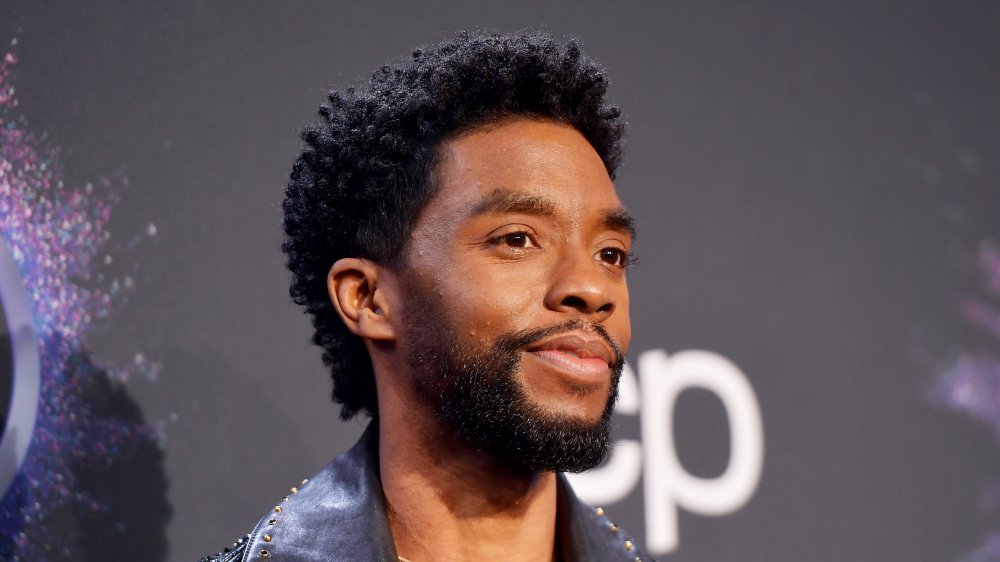 Matt Winkelmeyer/Getty Images
People reported in 2018 that Chadwick Boseman had spoken about two fans with cancer diagnoses during the Black Panther press tour, and the actor got visibly emotional while recalling the story. "Throughout our filming, I was communicating with them, knowing they were both terminal. What they and their parents said to me was, they were trying to hold on till this movie comes. To a certain degree it's a humbling experience because you're like, this can't mean that much to them. But seeing how the world has taken this on, I realize they anticipated something great," he said. "Thinking back now to when I was a kid, waiting for Christmas to come, waiting for my birthday to come, waiting for a toy I was gonna get a chance to experience, or a video game, I did live life waiting for those moments. It put me back in the mind of being a kid and feeling those two boys' anticipation of this movie. When I found out that they..."
Boseman had to collect himself at that point, knowing that the young fans had died before Black Panther's release. It was a heart-wrenching moment at the time, but even more so now that we know what the actor himself was going through.