Dynamite: The Real Reason BTS Finally Recorded A Song In English
This was the summer K-pop fans in general, and BTS fans in particular, have been waiting for: the summer that mega K-pop boy band BTS delivered on its first English song. Ever.
"Dynamite" is a disco-pop track written for BTS by David Stewart and Jessica Agombar, the veteran American songwriting duo who also collaborated on the Jonas Brothers' hit, "What a Man Gotta Do." Stewart told Rolling Stone that they had gone back and forth with the group a few times to make sure "Dynamite" was the song they wanted to go with. "We changed four or five little bits — a few of the lines were maybe not something that would make sense for BTS to say," Stewart said. The song's lyrics and premise are simply those of happiness — according to Genius, "it sings of joy and confidence, bringing a new surge of 'energy' to reinvigorate the community during these difficult times." The song features nods to both disco and pop, and as promised, its colors are light and happy, staying true to its mission of bringing joy to fans through music.
"Dynamite" first appeared on YouTube on August 21, becoming the first video to hit 100 million views in a single day; 3 million fans also tuned in to watch the clip's YouTube premiere (via BBC).
BTS originally didn't want to record songs in English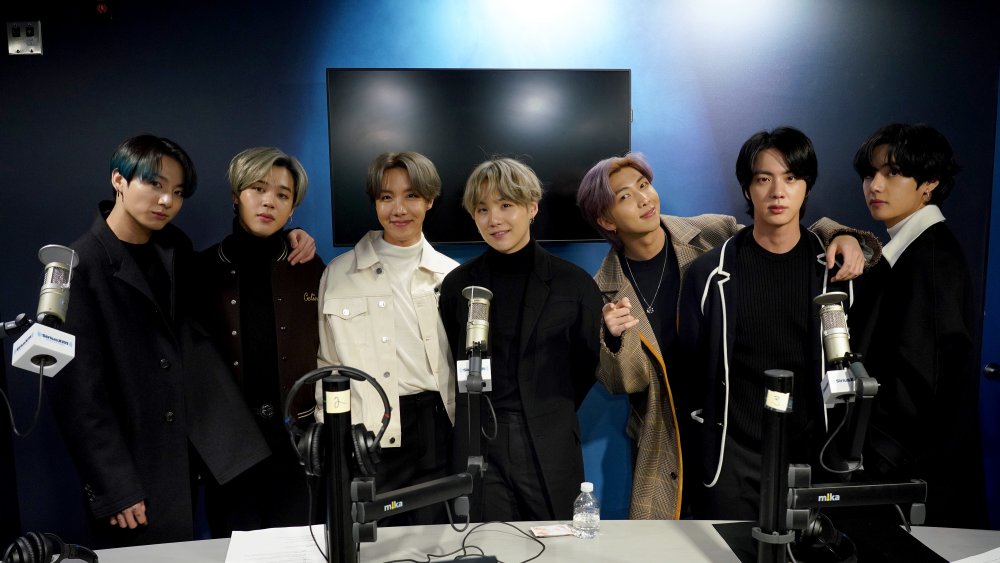 Cindy Ord/Getty Images
Even as late as March of last year, K-pop boy band BTS didn't appear to be interested in recording their songs in any language other than Korean and Japanese. The group's lead singer, RM told Entertainment Weekly that it's all part of their drive to stay true to who they are. "I don't want to compare, but I think it's even harder as an Asian group. A Hot 100 and a Grammy nomination, these are our goals. But they're just goals — we don't want to change our identity or our genuineness to get the number one. Like if we sing suddenly in full English, and change all these other things, then that's not BTS. We'll do everything, we'll try. But if we couldn't get number one or number five, that's okay."
Back then, the group was also talking about attempting to get to Number 1 on the HOT music chart in their native language because, well, if anyone could do it, they could."I think it's 100 percent possible that a song sung entirely in Korean could crack the top of the Hot 100. I firmly believe that, and I really firmly believe that BTS can be the group that can do that. It's going to pave the way for a lot of other groups, which they've already been doing—and when that happens, we're all gonna celebrate," band member Aoki said.
BTS released their first English hit for the times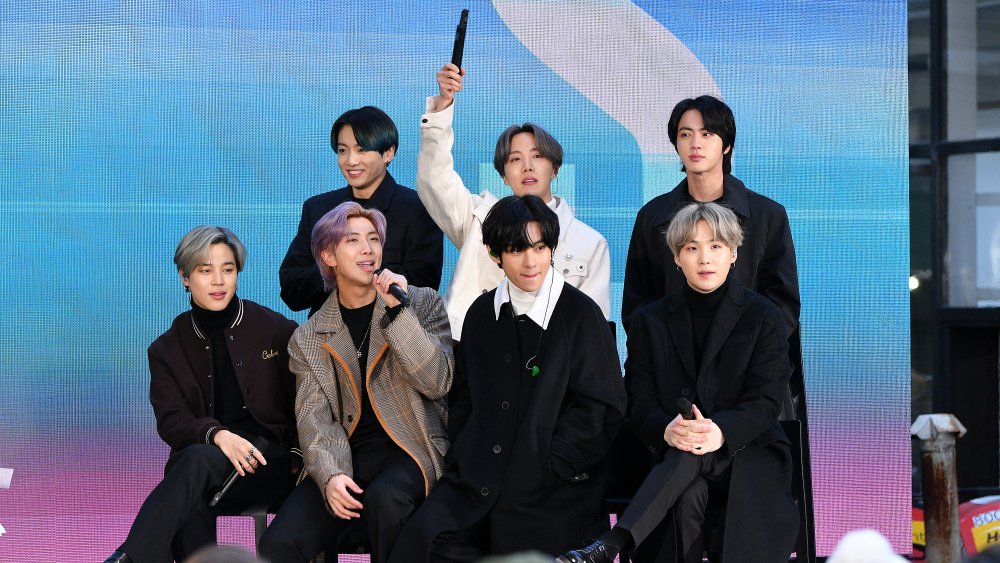 Dia Dipasupil/Getty Images
But this year, things had changed, and BTS was clear about why they decided to deliver on an English track. "[We] decided to first release a single because we wanted to reach our fans as soon as possible. Due to COVID-19, people around the world have been going through tough times and we wanted to share some positive energy with our fans," they said. 
During a press stream, the group further explained, "We also needed a breakthrough during these unforeseen times, so we worked on this new song," they said. "This is a new challenge for us as well. When we first heard and recorded the song, we were energized and our spirits were lifted up. We can't wait to share this song with you all and enjoy it together" (via Forbes).