Two Commercials During The VMAs Had Everyone Talking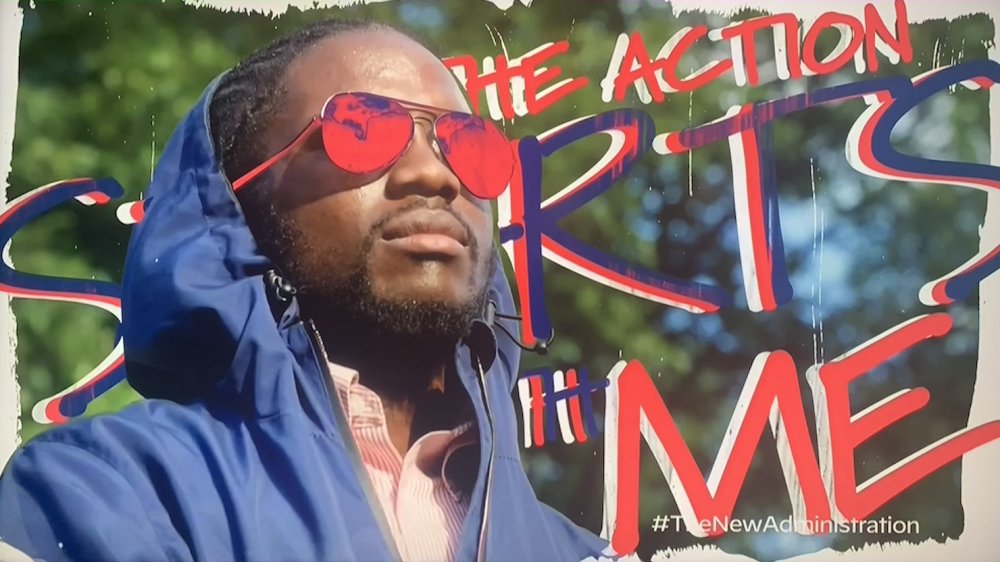 In 2018, Kevin Hart joked that anything could happen at the VMAS: "Things pop off, bad language, people run to the bathroom and send out crazy tweets. It's basically like your typical day at the White House." And it was the year MTV launched its youth voter-registration campaign called +1 The Vote (via CNN). This year, Democratic presidential candidate Joe Biden and Kamala Harris are using the VMAs as a way to get Generation Z to vote. 
One ad, Everybody Vote, is a rap created by music producer Kosine, who has produced for artists including John Legend, Rihanna, and Nicki Minaj (via BET), and raises big picture issues including justice and peace, social justice, and climate change. It also presents the hashtag #TheNewAdministration (via Billboard).  
The second ad focuses on Duke University's Adrianne Williams, who talks about activism and her support for Democratic candidate Joe Biden. "We have to continue the activism, we have to continue protesting, but we also have to go out and vote. These protests are not just about police brutality. They're about addressing systemic racism and economic disparities across our country. Electing Joe Biden is essential to addressing these issues and getting meaningful change," she says (via The 19th).
The Gen Z demographic is critical to this year's elections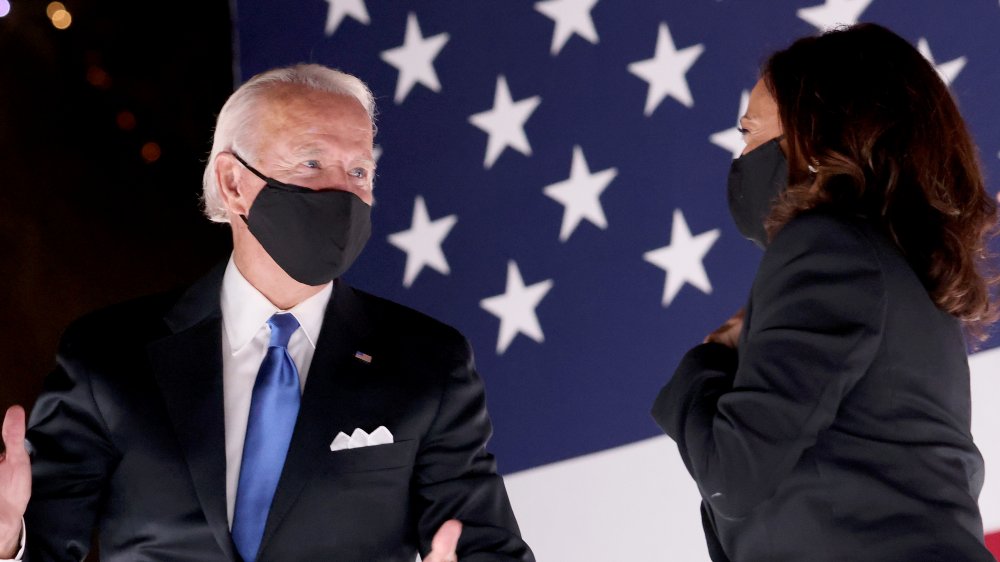 The Biden campaign wasn't the only one that used the VMAs to urge Gen Z to get up and vote — MTV did, too, in a graphic ad that it reposted on Twitter: "Now is the time to make a difference. Use your power. #VoteForYourLife."
Cameron Trimble, Director of African American paid media for the Biden campaign told The 19th that the VMAs were an important way to reach out to young voters. "There are very few must-see-TV events coming up before this election. This ad is meant to be culturally relevant to young voters and to speak directly to them with real stories from real people who look like them."
Pew Research says this year's polls are important for several reasons: Non-whites account for a third of eligible voters, and one in 10 voters are Gen Z, or those who are between the ages of 18 to 23. Pew also says that young voters cast their ballots along different lines from the older generations on important social and political issues, and Gen Z could be a key demographic if they are inspired to vote.