Everything We Know About Christina Anstead's Mysterious Childhood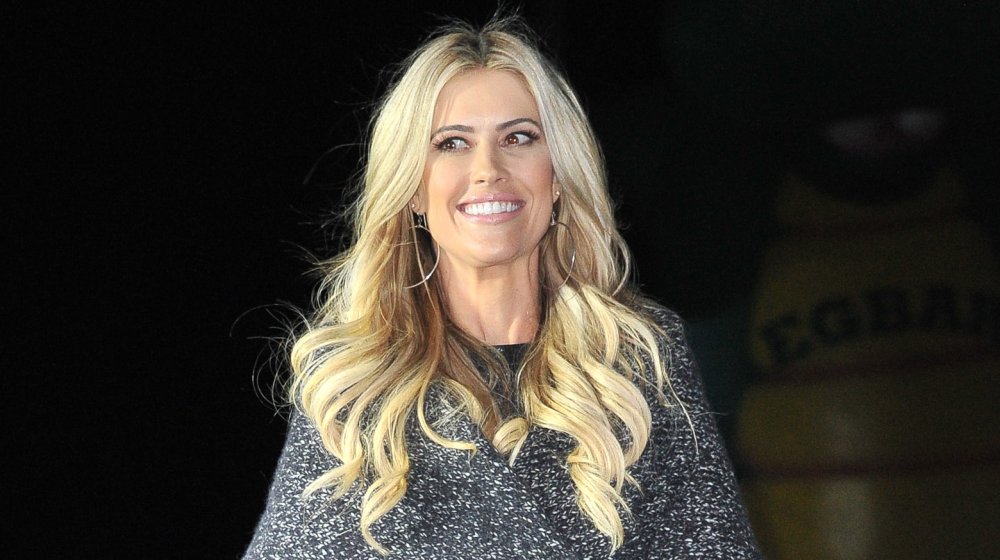 Allen Berezovsky/Getty Images
You're probably familiar with Christina Anstead's recent past. Rising to fame with ex-husband Tarek El Moussa, Anstead was half of the home renovation team of Flip or Flop (via E Online). While their partnership as spouses may have ended, viewers have been delighted that the two still continued the series, in addition to co-parenting children Taylor and Brayden (via Country Living). Since the divorce, she's added a spin-off show called Christina on the Coast, a new husband Ant Anstead, and a new baby boy, born in 2019. When it comes to her current life, Anstead is quite an open book. Her earlier life and childhood, however, are talked about much more rarely. 
Going back a little further, Anstead and El Moussa have always made a terrific team. Says El Moussa on their partnership, "We have on-screen chemistry and we've worked together for a very long time," (via Yahoo!). They got together in 2009 (via House Beautiful). The two went through a great many trials including infertility (via House Beautiful). But let's go back even further.
Anstead is a lifelong California girl
Born on July 9, 1983 in Orange County, California, Anstead was destined for coastal living (via Us Magazine). Exact details about her early life are both mysterious and scarce, however. Diving into our favorite house flippers background, we learned she was born Christina Meursinge Haack in Southern California, and also attended college in the area before marrying El Moussa, and starting The El Moussa Group. 
Anstead's Instagram shows that she still spends time with her best friends from high school. An insider confirmed that the pic was taken when she was hanging out with some old friends from high school, and having a great time (via E Online). Just before New Years in 2019, she also shared a sweet flashback photo showing her mother, herself, and her sister captioned, "Matching pajamas since '93. My little sister was Hudson's age in this photo (almost 4 months) and you can see my mom and I look exhausted from new baby life," (via Instagram). We're going to guess that it was a happy family life, because she also shared a sweet pic of her teenage self describing, "When your grandma comes to visit and brings a ton (of mostly embarrassing) photos. Me at 16 with my first car" (via Instagram).
While still a mystery, Anstead's childhood sounds as if it was fun-filled and happy.