Who Is Emma Roberts' Boyfriend?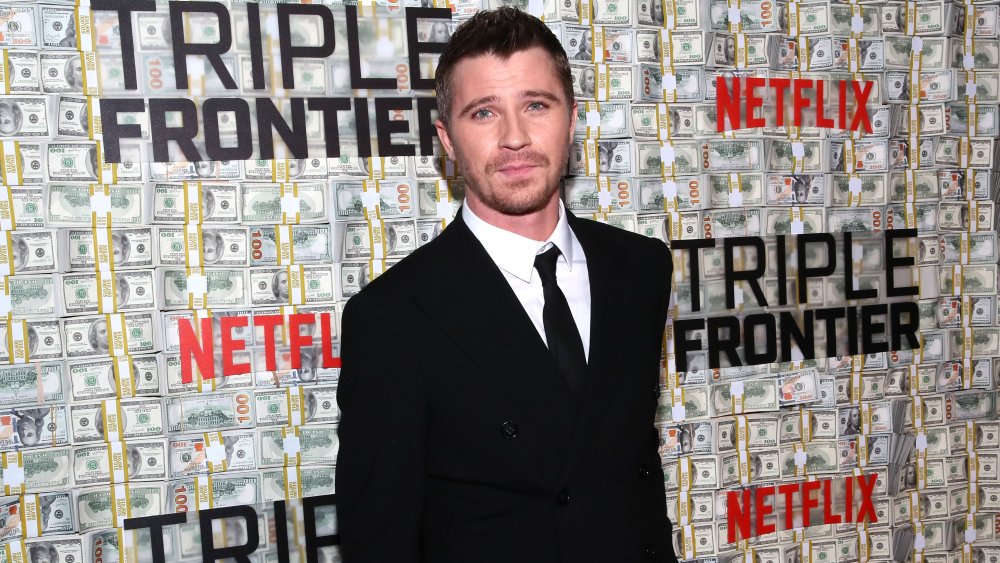 Astrid Stawiarz/Getty Images
Emma Roberts just announced she's expecting with her boyfriend of more than a year, Garrett Hedlund. The actress announced her pregnancy and the baby's gender via Instagram with a photo of her, seated on a sofa, bearing her baby bump. She captioned the snap, "Me ... and my two favorite guys."
In June, Us Weekly first reported that the 29-year-old actress was going to have a baby. According to Elle, Roberts started dating Hedlund in March 2019 when they were seen holding hands in Los Angeles. The two took it slow, with Roberts' announcement coming as one of their first photos together on Instagram (via Elle). Keeping their relationship private, the pair's announcement came as a shock to fans and friends alike.
But who is Garret Hedlund? You may recognize him from his debut movie, Troy, where he played Brad Pitt's younger cousin Patroclus. Since then, he's starred in films like Friday Night Lights, Georgia Rule, and TRON: Legacy and Unbroken (via IMDb). He's even been nominated for a SAG award for his role in Mudbound. Thirty-five-year-old Hedlund grew up in Minnesota where he lived until the age of 14. He then left to live with his mother in Arizona where he could fly to auditions in LA (via W Magazine). The move paid off, with Hedlund landing big-time parts and eventually, the affection of an actress named Emma Roberts.
Garrett Hedlund started dating Emma Roberts more than a year ago
Both parents-to-be were in serious relationships before getting together in 2019. Hedlund was in a long-term partnership with Kirsten Dunst after the two met on the set of On the Road. The pair dated for over four years, with the relationship coming to a screeching halt after a source revealed that the two had "very different personalities" and that the breakup came "as a relief" (via People). Roberts broke up with longtime on-and-off boyfriend, Evan Peters, shortly after Valentine's Day in 2019, ending their engagement (via E!).
In January 2020, a source told Us Weekly that Roberts and Hedlund were enjoying getting to know each other and weren't discussing marriage. But things seemed to heat up quickly, with a source updating the outlet in July that the pregnancy left the couple "surprised, shocked and happy at the same time" adding, "and so are their families." 
The two like to keep things private, with Hedlund refraining from keeping an official social media presence. The actor enjoys reading in his spare time as well (via Elle), but, between his successful acting career and having a baby-on-the-way, he may have less time to hit the books.