The Awkward Moment On Brandy And Monica's Verzuz Battle Explained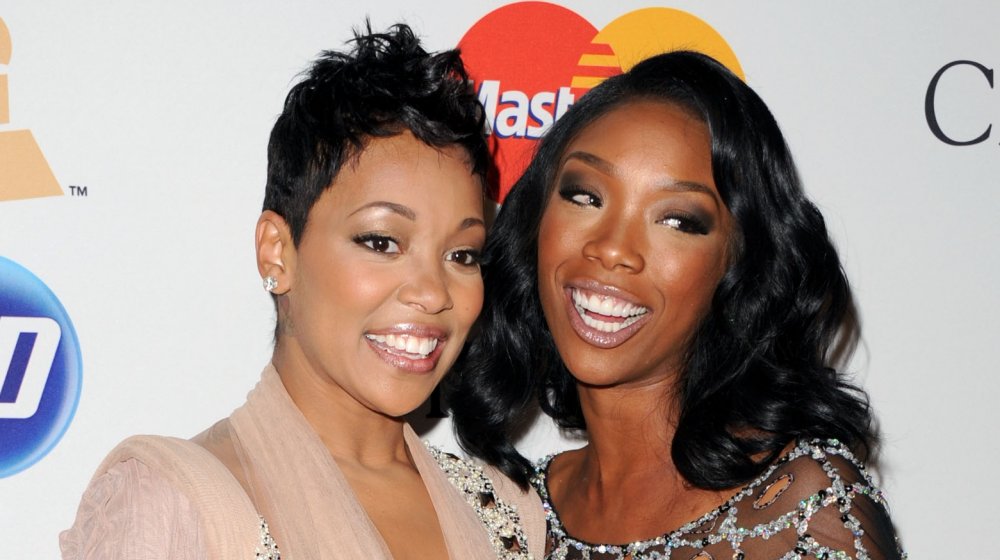 Jason Merritt/Getty Images
When Brandy and Monica battled each other on Verzuz, they dropped plenty of references to their past feuds (via Pitchfork). An impressive 1.2 million viewers tuned in to watch the vocal battle (via Entertainment Weekly). During most of the show, Brandy and Monica kept things friendly. The singers began the event with a tribute to Chadwick Boseman, who recently passed away after a battle with cancer. And they were delighted when Kamala Harris video phoned in to thank them for promoting Michelle Obama's When We All Vote initiative. Monica performed her new track, "Trenches," featuring Lil' Baby, while Brandy performed a song from her new album, b7.
However, there was definitely one awkward moment. When Monica reflected on how she had moved on from her days of "kickin' in doors and smackin' chicks," Brandy joked that one of those chicks had been her. When Monica asked why she'd say that, Brandy was quick to try and explain: "I was tryin' to make a joke. I was tryin' to work on my comedy ... I'm sorry."
Brandy and Monica never have been close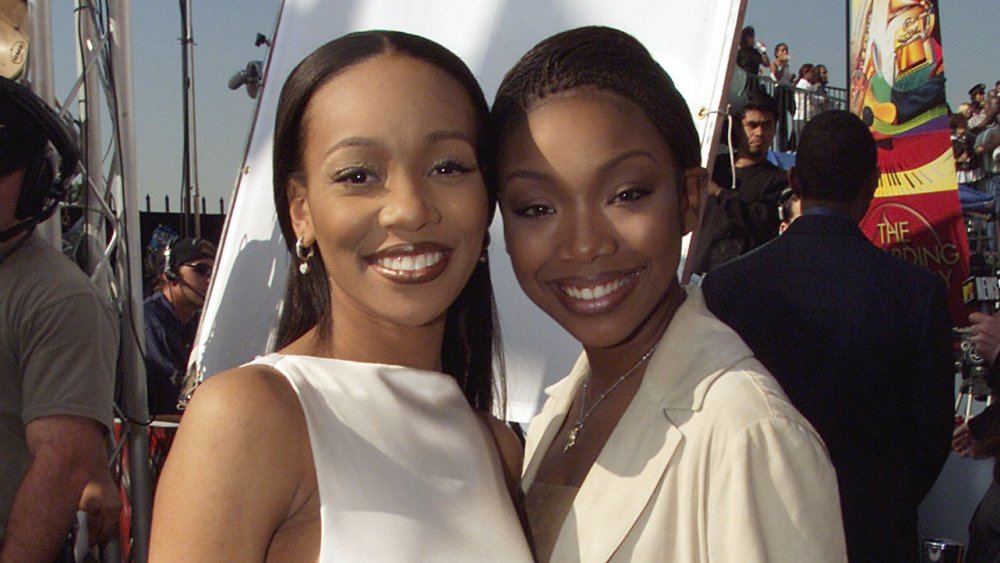 Frank Micelotta Archive/Getty Images
The reason Brandy's joke might have offended Monica? Rumors have long swirled that Brandy and Monica's feud once led to a punch in the face (via E!). Producer Dallas Austin claimed the two clashed before an award show performance of "The Boy is Mine" in 1998. "Before they could even get to the stage, Monica decked her in the face, popped her in the face backstage and this was even before the performance," Dallas said. "Monica never liked Brandy."
Whether or not the fistfight actually happened, the two artists still are not close. Brandy and Monica revealed they hadn't spoken since 2012, when they released the collaboration "It All Belongs to Me." Still, the two apparently respect each other as artists. On Verzuz, Monica told Brandy, "I really really am a straight shooter and I really do admire what you've done musically and what you've had to endure personally." Brandy returned the admiration, saying, "I have the utmost love and respect for you as well, for somebody to start at 12 years old ... The longevity of your career, nobody [knows] what you've been through." A behind-the-scenes video shows that even off camera, Brandy and Monica were all smiles (via Twitter).