Gap Just Announced Sad News For Fans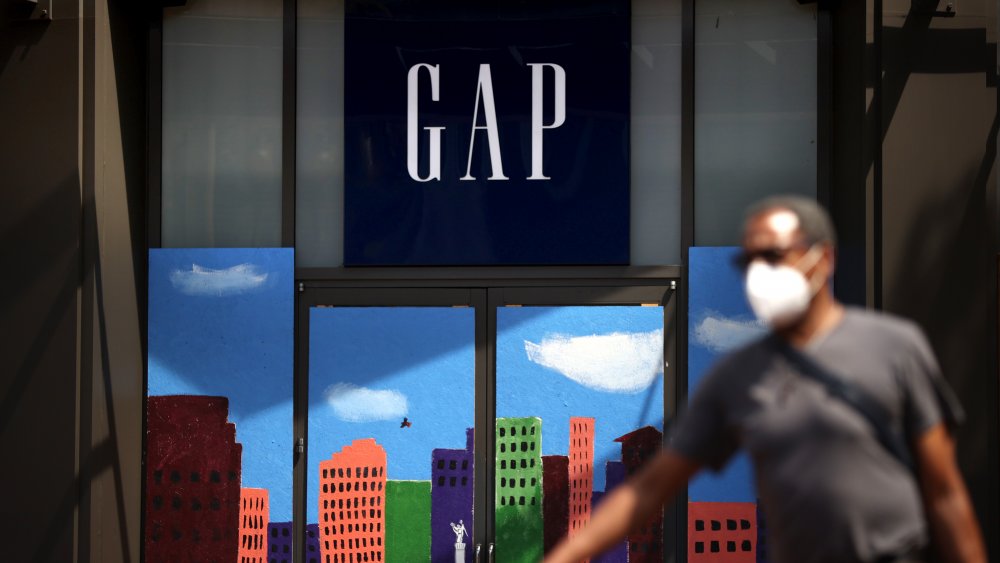 Justin Sullivan/Getty Images
In June, Gap reported the worst business results in a quarter over its 51-year history (via CNN). Now, the clothing giant says it will need to permanently close more than 225 Gap and Banana Republic stores this year as a result of the pandemic, which is more than double the 90 stores Gap originally said it would close back in March, according to CNN. More stores will also be closed permanently when 2021 comes around.
The clothing giant already announced back in mid-August, that it would permanently close two prominent locations in San Francisco — one of them being its flagship store. The company addressed those closures in a separate statement, saying: "We are confident these closures will strengthen the health of our company moving forward. And, as with any store closure, we are encouraging employees to find opportunities at other locations within our family of brands" (via Retail Dive). CNN reports that with the closures this year, the number of Gap stores will drop significantly from the 1,643 stores it presently has. The company's Chief Financial Officer Katrina O'Connell has already said that many of the stores set to be closed are located in malls — which are going through tough times themselves.
Gap made $130 million in face masks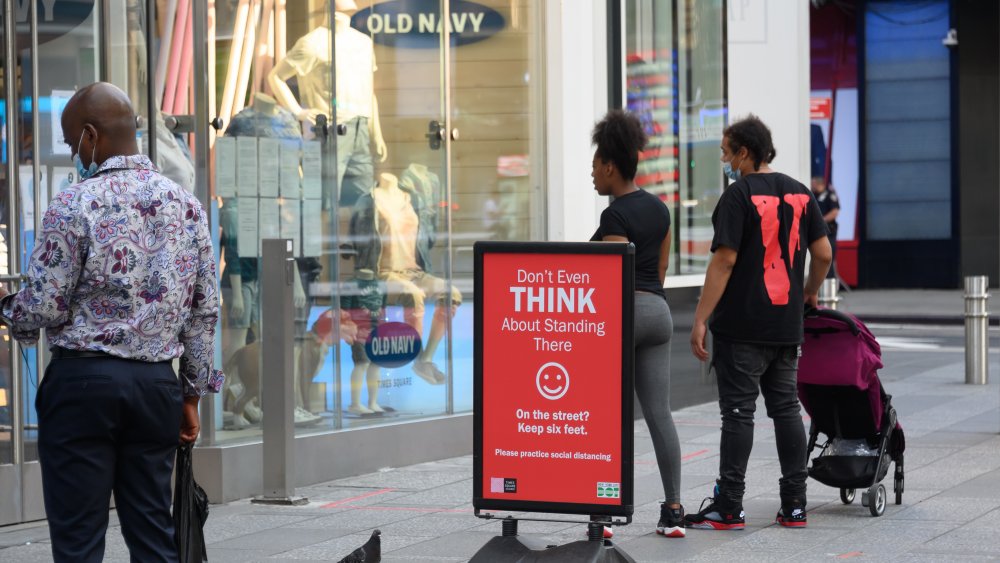 Noam Galai/Getty Images
Like many retailers, Gap saw in-store sales plummet when most of the country was under lockdowns and shelter-in-place orders. Sales also dropped for Old Navy and Banana Republic. But the pandemic didn't translate into a total wipeout for the company as a whole, since online sales skyrocketed 95 percent during the same period. It also had another big winner in cloth face masks, which helped Gap add $130 million to its revenue (via Hypebeast).  Old Navy has been getting rave reviews for its brightly colored face masks which were designed to meet CDC specifications (via Hip2Save).
Gap's cost-cutting measures and online sales have helped it boost the amount of cash it had in the bank to $2 billion during the quarter. Given that Gap had just $750 million in the bank and worried about its survival back in April, it isn't bad news for the retailer — even if fewer locations translate into fewer places to shop for Gap fans (via CNN).