This Is How Much Megan Thee Stallion Is Really Worth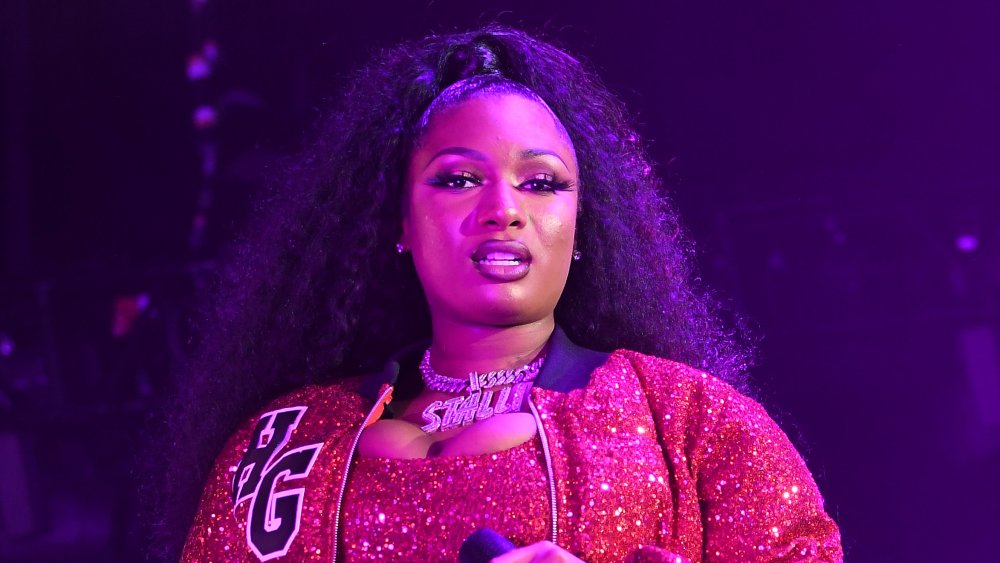 Paras Griffin/Getty Images
Megan Thee Stallion's career has been blowing up in the past few years, and her bank account reflects it. She's got enough cash to use it as an accessory in her photos on Instagram, and private jets are a regular feature on her social media — even if her adorable pet French bulldog is still a little shy on the stairs (via Instagram). As her career has risen, so have the numbers in her bank account. Celebrity Net Worth estimates that the rapper, singer, and songwriter is worth a whopping $3 million.
Much of Megan's income comes from her record-setting album sales. She just got her second No. 1 song from her collaboration with Cardi B, "WAP" (via Billboard). Her first was "Savage," featuring Beyoncé. Plus, Megan and Cardi recently celebrated "WAP" being certified Gold in under a week (via Uproxx). While going Gold so quickly is an incredible accomplishment, Megan posted on Instagram announcing that she aimed for platinum to come next.
Megan Thee Stallion has started to expand her empire beyond music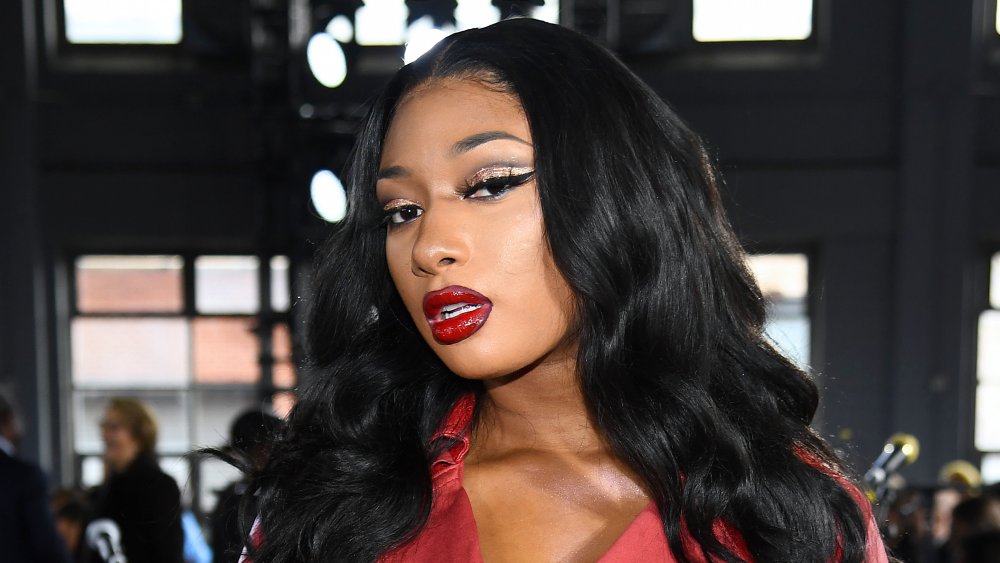 Dimitrios Kambouris/Getty Images
Megan's fortune hasn't come from album sales alone. Megan became a Revlon ambassador in August, her first major beauty partnership (via Allure). To promote Revlon, Megan has been posting her own makeup looks to Instagram, no makeup artist required. The "Hot Girl Summer" singer also dipped her toe into the world of fashion, adding swimsuits to her merchandise page. She also had the good business sense to copyright some of her most iconic phrases. "When I saw Wendy's and Forever 21 saying, 'Hey, are you having a Hot Girl Summer?' I was like, 'Hell no, Forever 21, you're going to have to pay me,'" she told Allure.
Megan hopes to use her wealth to make a difference close to home. She told The Fader that after watching her grandmother care for her great-grandmother, she became inspired to use her money to one day open a chain of assisted living facilities in her hometown of Houston, Texas. She also took online classes with Texas Southern University to get her degree in health administration.
Megan Thee Stallion loves using her fortune to give back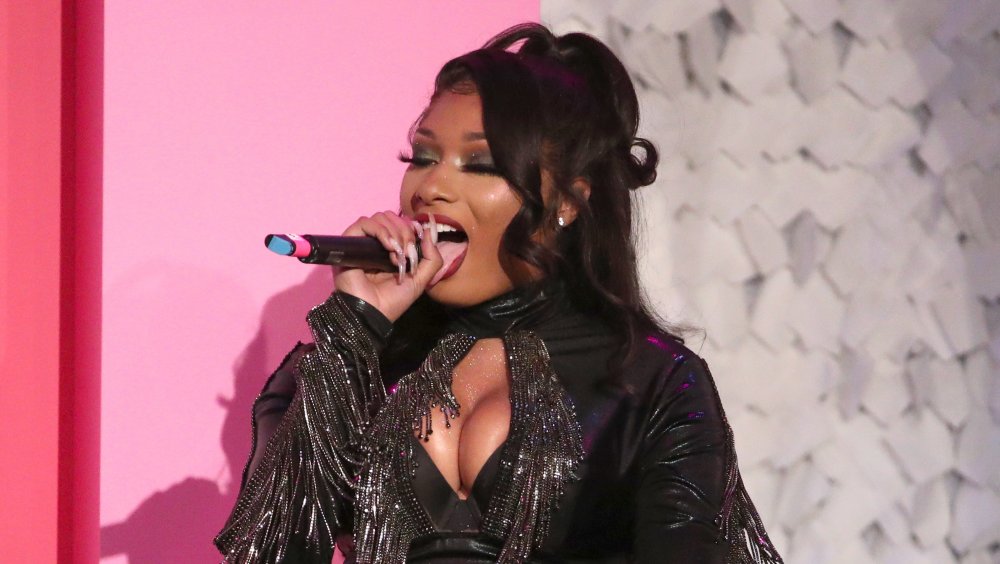 Rich Fury/Getty Images
According to Megan, her grandmother informs how she thinks about money. She told Vogue Australia, "Money isn't something that makes my world go round, to be honest ... My grandma was a super-generous lady. We lived on the South Side of Houston and I would literally see people coming to the gate to ask for help. She always made sure everyone was okay. So I picked that up from my grandmother. I really care."
Megan's attitude toward money has shown in how she treats her fans. She recently paid for a fan's funeral and partnered with Cash App to give away money to people struggling to make ends meet during the pandemic. Megan hasn't limited her charity to money, either; she has also organized beach clean-up days. She also organized an all-gender beauty pageant to help her fans, whom she calls "hotties," pay for their education.