Inside Meghan And Harry's Multi-Million Dollar Netflix Deal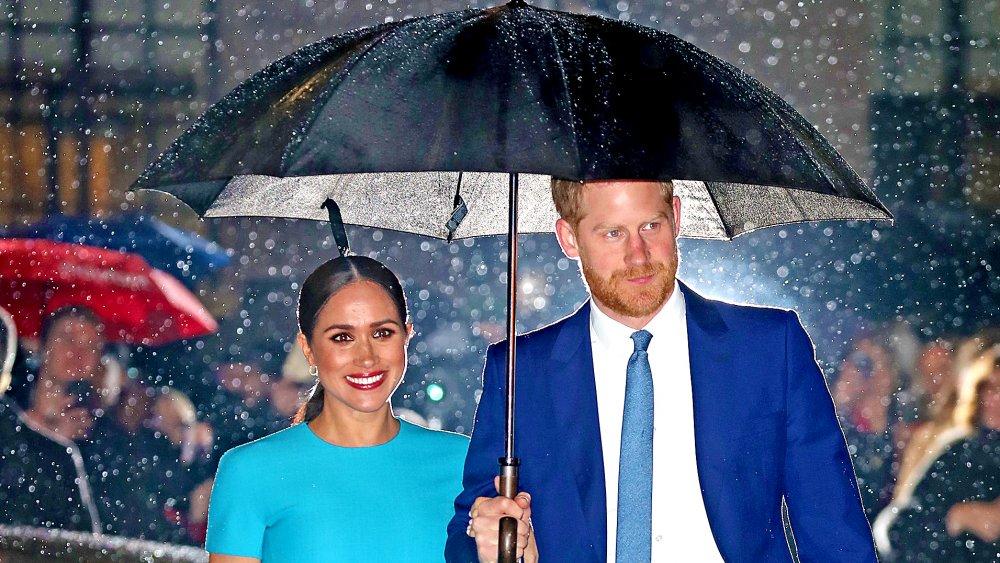 Chris Jackson/Getty Images
Prince Harry and Meghan Markle have finally revealed their place in the sun, and it's under Netflix's umbrella, who will pay them millions to produce a range of programming including documentaries, docuseries, feature films, scripted shows, and children's programming. Deadline reports that several projects related to the deal are already in the works, including what is described as an "innovative" nature-themed docuseries, as well as an animated series about inspiring women. The couple may also appear in some of their documentaries, but Markle has said in the past she does not intend to return to acting. 
The couple themselves defined their vision in the statement announcing the deal, saying, "Through our work with diverse communities and their environments, to shining a light on people and causes around the world, our focus will be on creating content that informs but also gives hope. As new parents, making inspirational family programming is also important to us, as is powerful storytelling through a truthful and relatable lens." Whatever productions they do will be exclusive to Netflix, which The New York Times reports has 193 million subscribers worldwide. 
Harry and Meghan Markle wanted a deal valued at around $100 million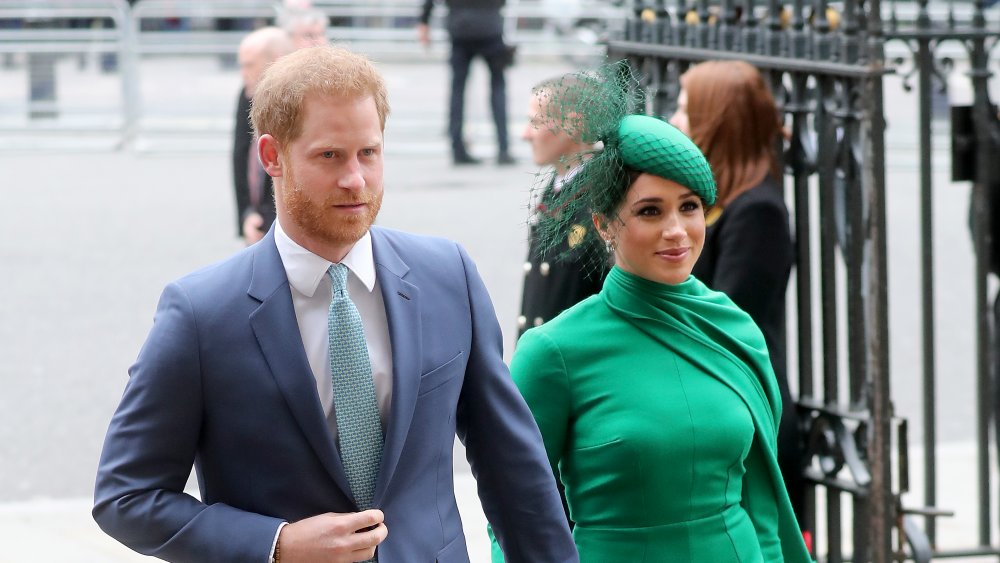 Chris Jackson/Getty Images
A future in show business appears to have been on the cards for Prince Harry and Meghan Markle since they de-coupled from the British royal family back in January. Markle lent her voice as narrator for Elephant, a nature-themed Disney documentary, and Harry has appeared in front of the camera in Rising Phoenix, a Netflix documentary about the Paralympic Games. The prince also turned co-producer alongside Oprah Winfrey on a docuseries on mental health for Apple TV+ (via The Guardian).
Netflix isn't saying how much the deal is worth, but The New York Times says the couple has been talking to executives from Disney, Apple, and NBCUniversal. It also said executives close to the negotiations say that Harry and Meghan's reps were looking for a deal that would be worth about $100 million. Deadline says the deal could be worth closer to $150 million.
Media analysts say the value of this deal for Netflix makes the price ticket bearable. London-based media analyst Richard Broughton told The Guardian, "With the global streaming wars at fever pitch, the competition for the most high-profile talent has never been hotter. Harry and Meghan bring a UK royalty brand to Netflix, regardless of whether they are the stars of production, which will resonate internationally and particularly with audiences in the US and UK, two of its most important markets."
Harry and Meghan aren't the first TV producers in the royal family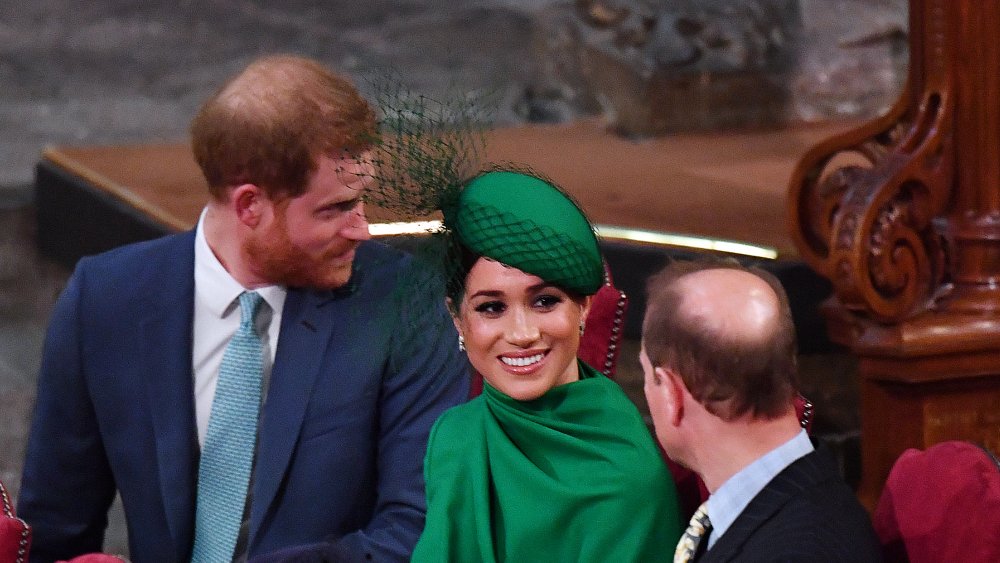 Wpa Pool/Getty Images
This is not the first time a member of the British royal family has gotten into TV production. Harry's uncle, Prince Edward, also joined the business in 1993 by setting up a TV and theater company named Ardent Productions, after he dropped out of military service. Ardent operated for nine years and produced several noteworthy programs, including a documentary on Edward's uncle, the Duke of Windsor; another on sex and the disabled called Forbidden Pleasures; and a Holocaust drama called Varian's War. Edward even received a special achievement award from the Bette Davis Foundation.
Even so, Ardent had acquired what The Guardian described as a "uniquely unfortunate reputation." As one production company executive noted, "They're a sad joke in the industry, really. As time has gone on, their incompetence has become more and more obvious. There have been very small examples of vanity TV companies before, but not on this scale. Any company, in any industry, that had burned through that much share capital without making a profit would've been closed down by its investors years ago." 
For Harry, Meghan — and Archie's — sake, we'd like to think that this venture will turn out differently.