The New Starbucks' Secret Menu Drink You Need To Try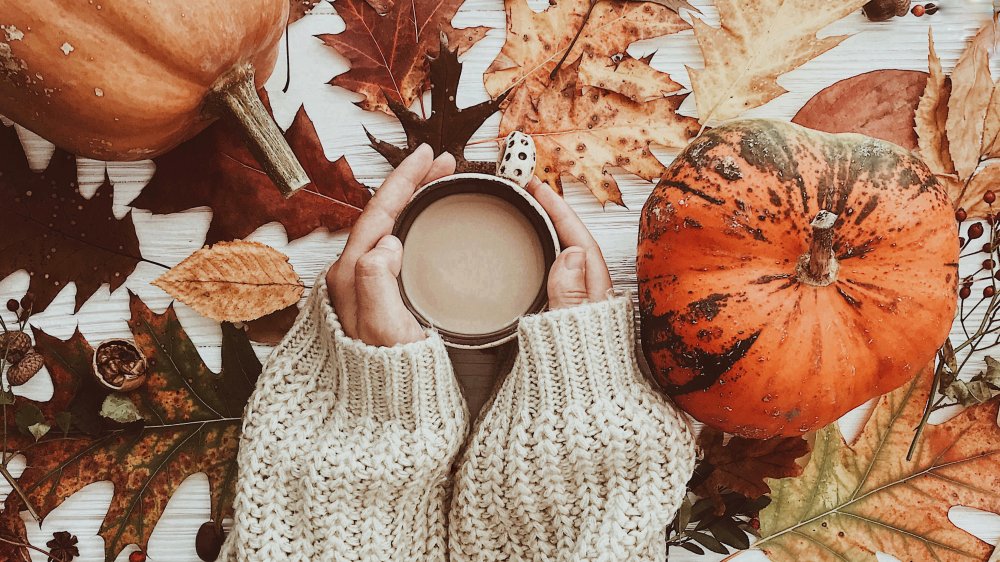 Shutterstock
It's that time of year again. Time to retire your flip flops, slip into your coziest pair of Uggs, and get ready for Pumpkin Spice Latte season at Starbucks. Okay, so it's still technically summer, and it's hotter outside than Jason Momoa riding shirtless on a motorcycle, but that doesn't mean we can't celebrate fall in our hearts. Right now, you can score yourself any of Starbucks fall menu drinks, including the classic Pumpkin Spice Latte, Pumpkin Cream Cold Brew, Salted Caramel Mocha, and Salted Caramel Mocha Frappuccino (via Starbucks). If, however, those tried-and-true flavored coffee drinks just aren't giving you leaf-changing or apple-picking vibes, it might be time to go the road less traveled and experiment with the new Starbucks' secret menu drink.
Don't worry, this isn't a situation where you have to go in blind and experiment to find the flavors and syrups that work, or use some special language with your local barista. The gurus at Totally the Bomb have done that for you, and now you can enjoy what they have dubbed, the Salted Caramel White Mocha Cold Brew.
How to order Starbucks' Salted Caramel White Mocha Cold Brew
No hate to pumpkin spice lovers, but doesn't Salted Caramel White Mocha Cold Brew just sound like the perfect way to cool off on a late summer day? It's the kind of drink you want to enjoy while watching a marathon of Hallmark holiday movies four months before December. Seriously, our concept of seasons has gotten completely messed up.
For your secret drink, keep in mind that the Salted Caramel White Mocha Cold Brew isn't a drink you can just order without giving your barista some direction, but as long as your local Starbucks isn't packed, it's a straightforward explanation (via Delish). Here's how to order, according to Totally the Bomb. It's a bit of a mouthful, but simply ask for a Venti Cold Brew with four pumps of White Mocha, and ask your barista to add salted sweet cream cold foam and a caramel drizzle on top. Don't you feel more awake already? You probably feel awake enough to go on a motorcycle ride with a shirtless Jason Momoa ... thank goodness this drink is cold brew.