Inside Kyle Richards And Garcelle Beauvais's Tense RHOBH Reunion Moment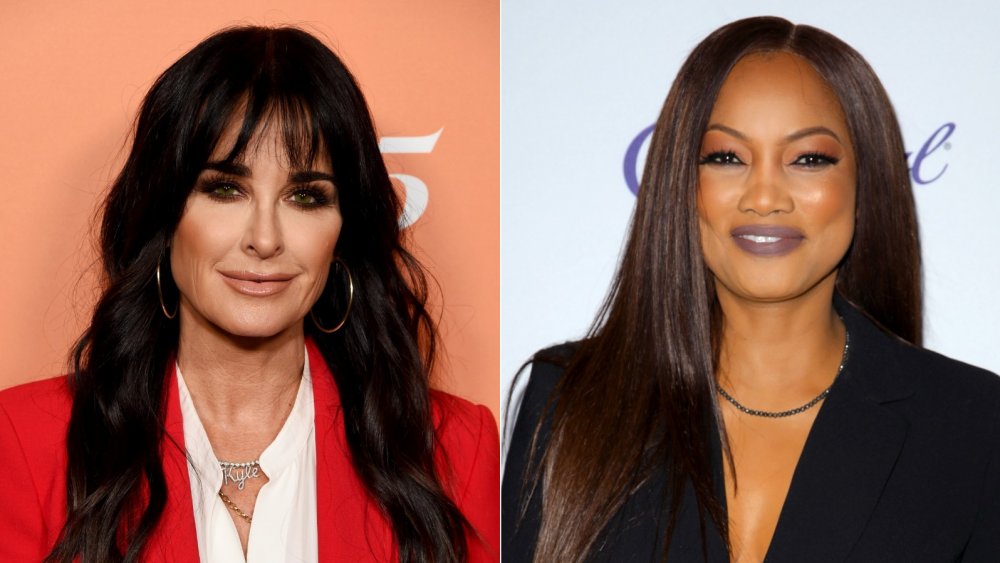 Just because a reality TV reunion is virtual doesn't mean there won't be fireworks. This year's Real Housewives of Beverly Hills reunion featured a showdown between one of the show's oldest cast members and its newest (via Page Six). Kyle Richards came for Garcelle Beauvais, claiming Garcelle failed to donate a promised $5,000 at a charity event Kyle hosted. "You came to my charity event, raised your paddle to donate $5,000 to Children's Hospital Los Angeles and never paid," Kyle said. Garcelle responded with a shocked, "What?!"
As Kyle insisted she was right, Garcelle came back, telling Kyle that she "better watch what you're saying, that is not true." The other housewives watched in shock as Kyle and Garcelle traded barbs, neither willing to back down. After the episode aired, Garcelle took to Instagram stories to clarify what had happened. It seems the missing donation was just an innocent mistake. Garcelle retweeted the recording fans made on Twitter, where she explained her donation fell through the cracks while she was traveling internationally.
Garcelle was offended by Kyle's past tweets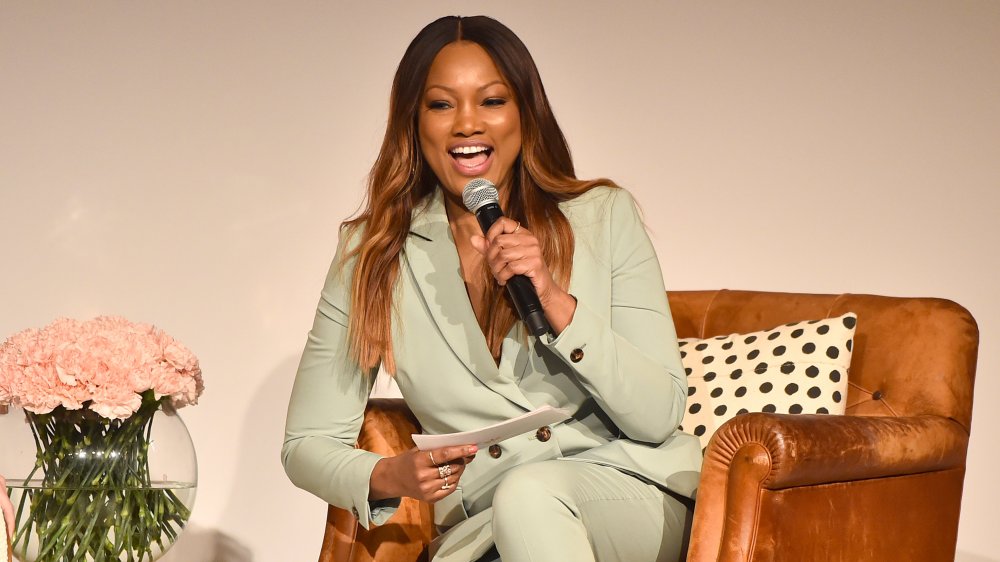 Alberto E. Rodriguez/Getty Images
Garcelle might have been offended, but she certainly didn't seem surprised by Kyle's assumptions. "I just said what I said how I felt about you, but then you went on Twitter, and I was warned by somebody here that that's what you do," Garcelle told Kyle. "You wait until the show comes out and then you tweet and you get all your fans behind you and I never tweeted anything negative at you."
Garcelle was probably referring to a deleted tweet from Kyle, which read, "Garcelle snickering that my outfit is hideous while wearing stretchy purple knee high boots with a pink suit [dress]... that her stylist picked for her." Naturally, host Andy Cohen tried to get the other housewives in on the drama. When he asked Garcelle which of the housewives had warned her about Kyle, Garcelle refused to answer. There's certain to be plenty more drama from the cast during the second half of the Beverly Hills reunion, which airs next week.