Jane Fonda Just Revealed Her Surprising Regret About Marvin Gaye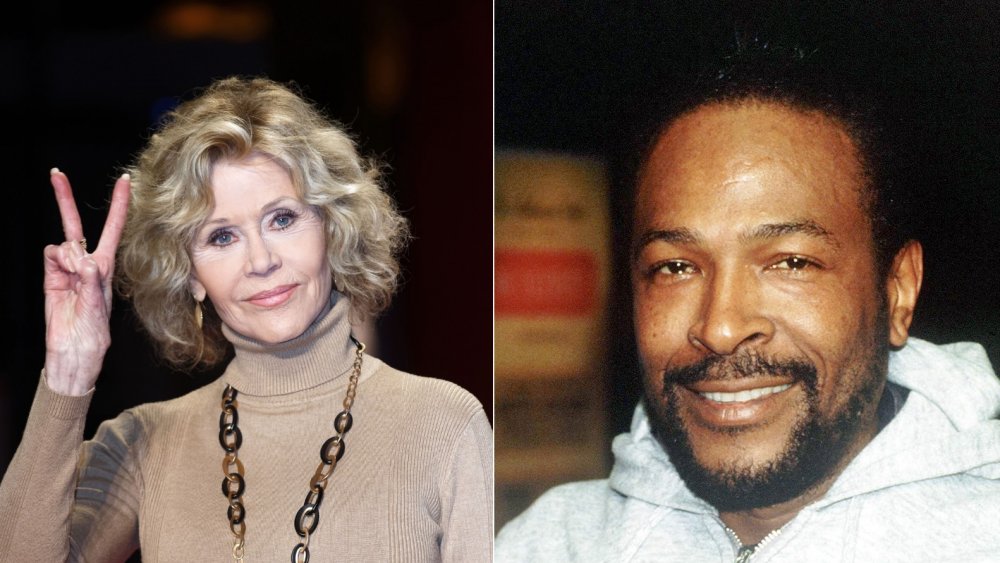 Sylvain Lefevre, Kypros/Getty Images
Born into Hollywood royalty, and with an acting career that has spanned more than 60 years, Jane Fonda is a wealth of knowledge when it comes to the inner workings of life in Tinseltown (via CNN). From starlet to activist, and everything in between, she's basically seen it all and done it all in the public eye.
In a recent interview with The New York Times, the tell-it-like-it-is icon revealed some intimate tidbits about her storied escapades. Journalist Maureen Dowd actually got to play a speed round of "Confirm or Deny" with the Oscar-winning actress, and it got juicy. (Can you even imagine how awesome speed firing "yes" or "no" questions at Jane Fonda would be?!) Hold onto your cup of tea because Marvin Gaye once crooned "Let's Get It On" to the Grace and Frankie star and it wasn't during a concert!
Jane Fonda regrets not sleeping with Marvin Gaye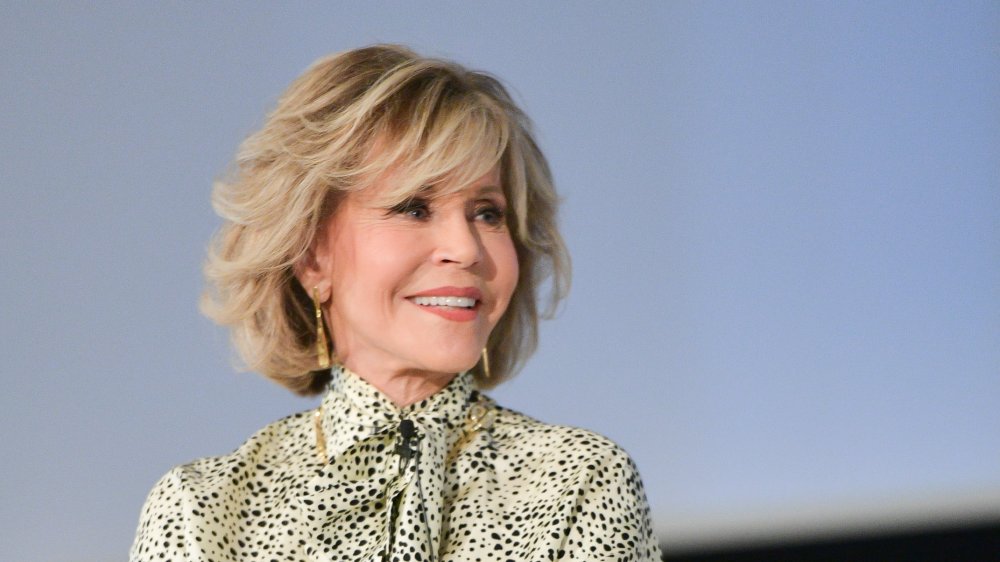 George Pimentel/Getty Images
Apparently, at some point during her marriage to activist, author, and politician, Tom Hayden, Fonda turned down a proposition by the R&B superstar, who she later learned had a pretty serious crush on her (via People). In the Times interview, Dowd asked, "Your greatest regret is that you never had sex with Che Guevara," thinking that would be a quick "yes" from the 82-year-old Fonda. Instead, she immediately and candidly responded, "No, I don't think about him." Ouch! "Who I do think about, and what is a great regret is Marvin Gaye." 
Quick refresher: Che Guevara was an Argentinian revolutionary and activist who notoriously joined up with Fidel Castro and became a controversial and oftentimes considered ruthless adversary against the Bolivian Batista forces in Cuba who eventually executed him in 1967 (via History).
She went on to explain of her encounter with Gaye, "He wanted to and I didn't. I was married to Tom [Hayden]. I was meeting a lot of performers to try to do concerts for Tom and the woman who was helping me do that introduced me to Marvin Gaye." She later learned, after his passing in 1984, that the sultry-voiced Gaye had kept a photo of her on his refrigerator (via Page Six). Perhaps the "Sexual Healing" singer regretted Fonda's rejection as much as she did!