The Truth About Larry King's 7 Ex-Wives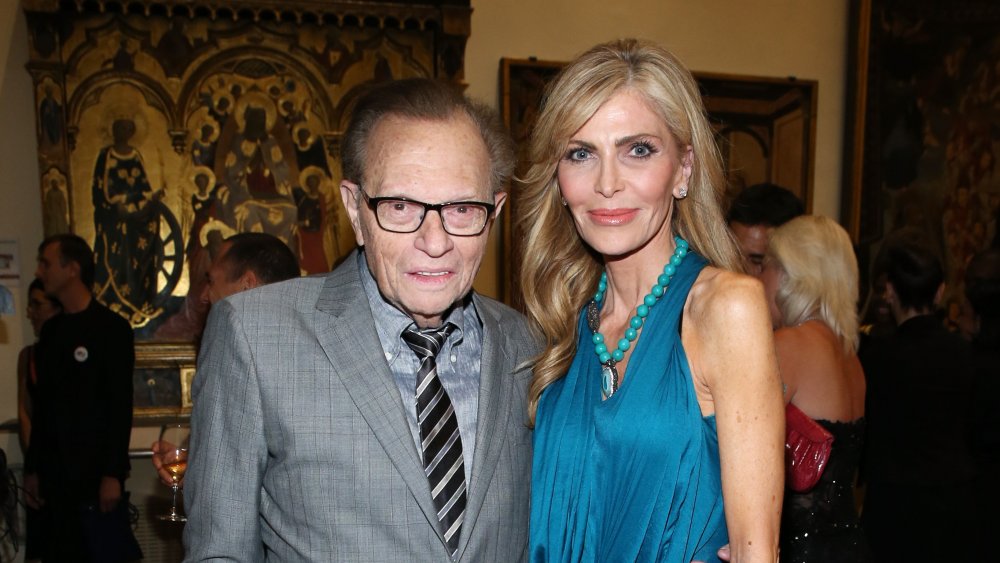 Jonathan Leibson/Getty Images
Ah marriage. To have and to hold, for better or for worse — such beautiful promises a pair can make to each other during the wedding ceremony. Larry King is no stranger to these promises. The 86-year-old American television and radio host has been married seven times! So, who are these seven damsels, who at one time, had the heart of the television legend?
The most recent marriage was with actress Shawn King. Reportedly their marriage was under constant scrutiny. In an interview with People, Shawn states, "Last week, there was a rumor going around about Larry and a speech he made in Kiev. This week, I'm the latest pinup girl. You just have to develop a shell around yourself and not get hard on the inside, and stick together." Unfortunately, they couldn't make it stick, and after 22 years of marriage the couple decided to call it quits.
So nice he married her twice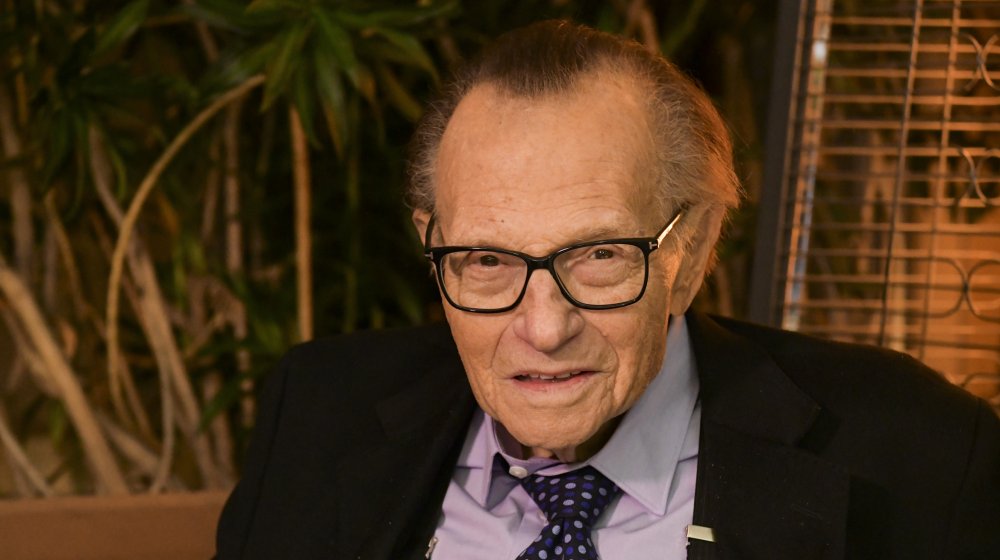 Rodin Eckenroth/Getty Images
Before Shawn, King was married to businesswoman Julie Alexander. Their initial meeting was nothing short of a meet cute from a romantic film. Alexander told Inside Edition, "We just bumped into each other, and there was halo, and it was probably as close as possible to cupid throwing an arrow in my heart." After three years the couple decided to call it quits. Before Alexander, Larry tied the knot with former math teacher and production assistant, Sharon Lepore. The union lasted seven years, making it his second longest marriage to date. Lepore lives a private life and to this day the reason for their split has not been announced (via SuperBHub).
Apparently, the woman before Lepore, Alene Akins, was so nice he had to marry her twice. The former playboy bunny and King's first union was brief. But it resulted in him adopting Akins' son, Andy, from a previous relationship. In between his two marriages with the same woman, King found time to marry Mary Francis "Mickey" Sutphin. They lasted four years and had one daughter named Kelly (per Daily Mail). Now back to Akins. Their second attempt at "I do" produced a daughter named Chaia, but lasted only three years. King took to Twitter after Akins' recent passing and stated, "So very saddened over the passing of Alene Akins, who died peacefully with our children Chaia and Andy by her side.. She was a grand lady." 
The first few trips down the aisle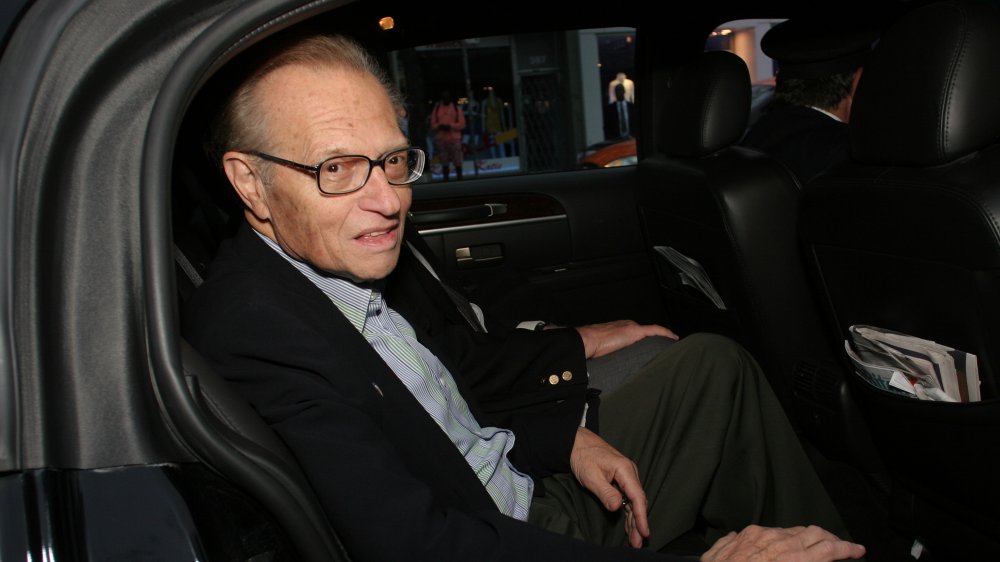 Kathryn Gaitens/Getty Images
We have finally made it to the end of the countdown! Annette Kaye was the second wife of Larry King. Their marriage was brief but fruitful and resulted in the birth of Larry's firstborn, named Larry Jr. According to the New York Post, King didn't meet his son until years later when his ex-wife Annette, who had terminal cancer, called to tell him he had a son. And now to where it all began. King's first walk down the aisle was to high school sweetheart, Freda Miller. King was 18 years old at the time, and the marriage was annulled after just one year (via People).
So there we have it: Seven ex-wives, and eight marriages. While looking back on his life King claims, "In retrospect, I only loved three. The current, of course, and two previous," he adds while referencing Shawn (via Daily Mail). Depending on how we look at it, King has been either very lucky in love, or very unlucky. Only time can tell if there is another walk down the aisle in the future.